Thursday, Dec 5, 2013 -- We are more attracted to ideas and philosophies than to the practical applications of language now. This is mental Mercury's first full day in adventurous Sagittarius on a visit that lasts until December 24, activating our tendency to think expansively. Our inclination toward learning increases, but we must be careful that we don't become too self-righteous in our beliefs. Meanwhile, the controlling Capricorn Moon helps us focus on what's real.
More Astrology Information
Astrology Commentary
Kristy Robinett
As October arrives, so does many changes for all of the Zodiac signs. We welcome the New Moon on October 4th, the Full Moon on October 17th and then the final Mercury Retrograde of the year graces us on October 21st. Normally I offer scary warnings with Mercury Retrograde, and although I do see some [Read More...]
Stephanie Jones
Happy Birthday Virgo! August 23 through September 22 Now is the time of Virgo – the harvest, the energy of analysis and thoughtful problem solving resulting in ever greater levels of perfection. Perfection, a puzzling concept because of course it is impossible on the material plane. Hence the Virgo's critical, dissatisfied occasional bitchy mood – [Read More...]
Pamala Oslie
Hi Everyone! I trust you're all enjoying your life adventures! With the arrival of summer, hopefully you have a great vacation planned so you can relax and release any stress that can come with every day living. If you still have to work or if you'll have the kids home all summer or if you [Read More...]
Kristy Robinett
"The purpose of life is to live it, to taste experience to the utmost, to reach out eagerly and without fear for newer and richer experience." Eleanor Roosevelt  Whether a Soprano's fan or not, the news spread quickly of the unexpected passing of James Gandolfini. Most everybody on social media had a similar response – [...]

Image (c)
U.S. Games Systems, Inc.
Tarot Card of the Day
What has traditionally been known as the Judgement card, sometimes entitled Resurrection, represents the great reunion that the ancients believed woul... More about this card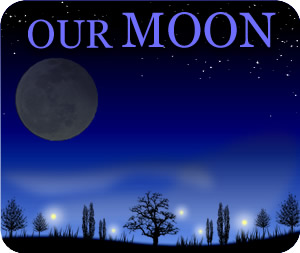 Lunar Phases
22% Illumination
Maybe you noticed. Things have gotten more serious with the Moon in Capricorn. No-nonsense suits around the office. Discussions about rules, disciplines, hard work and respect. Virtues that make employees squirm and bosses feel lonely. Structure-everybody hates it until something unruly occurs. Phys... More about this moon phase
Our Changing Sky
Transits are the movements in the sky, and they are so crucial to Astrology and our everyday horoscopes—that's because transits help shape the conditions all around us! Here, we'll explore the meaning of each planet according to the sign it's in right now.
Dec 3, 2013 to Dec 5, 2013
Nov 21, 2013 to Dec 21, 2013
Dec 4, 2013 to Dec 24, 2013
Nov 4, 2013 to Mar 5, 2014
Oct 14, 2013 to Dec 7, 2013
Jun 25, 2013 to Jul 16, 2014
Oct 5, 2012 to Dec 23, 2014
Mar 11, 2011 to May 15, 2018
Feb 3, 2012 to Mar 30, 2025
Nov 26, 2008 to Mar 23, 2023