Saturday, Jul 30, 2016 -- Our senses sharpen as cerebral Mercury functions in a highly discriminating manner while traveling through logical Virgo until October 7. Fortunately, we can all benefit from the Winged Messenger's focused energy. But our intellects clash with our feelings when Mercury creates an anxious alignment with passionate Pluto later tonight. Meanwhile, there is an easing of the recent hectic pace once the Moon shifts into nurturing Cancer at 5:08 pm EDT.
More Astrology Information
Astrology Commentary
We all get discouraged and sad, but it doesn't have to be that way. I post encouraging posts on my Facebook and many times the responses are 'easier said than done'. Yes, nobody said life was easy, but there are steps to find your spiritual strength.    I know it can be difficult and we [Read More...]
    Could you still find joy in life if you had lost all the loved ones in your family to tragedy that included fire and murder? Lynne did and she is here to tell you how she is still Living Hope. As an infant, Lynne Cockrum-Murphy survived a tragic house fire that claimed her father and two [Read More...]
  "If you are distressed by anything external, the pain is not due to the thing itself but to your own estimate of it; and this you have the power to revoke at any moment."  – Marcus Aurelius   "If your mind can be calm, clear and bright, the environment will be affected and transformed. [Read More...]
I've had quite a few people ask me about the aura cameras. I've had my aura picture taken too. How fun to know people can see what auras looks like. What the cameras measure – at least what has been explained to me by people who own the cameras – is your CURRENT emotional energy. [Read More...]

Image (c)
U.S. Games Systems, Inc.
Tarot Card of the Day
The central theme of what is traditionally called the Wheel of Fortune card is cyclical change. The Wheel keeps on rolling, churning events in a cease... More about this card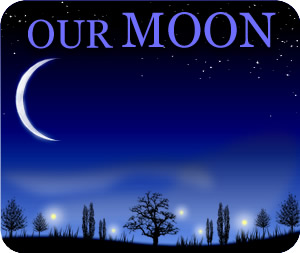 Lunar Phases
22% Illumination
The weatherman may say rain, but expect some Sun to shoot through the clouds. Aries Moon draws fire into the atmosphere, stimulating life force and vitality. You're alive, filled with your own thoughts, centered into the vision before your own two eyes. It's all about you today. Trouble is, everyone... More about this moon phase
Our Changing Sky
Transits are the movements in the sky, and they are so crucial to Astrology and our everyday horoscopes—that's because transits help shape the conditions all around us! Here, we'll explore the meaning of each planet according to the sign it's in right now.
Jul 24, 2016 to Jul 26, 2016
Jul 21, 2016 to Aug 22, 2016
Jul 13, 2016 to Jul 30, 2016
Jul 11, 2016 to Aug 5, 2016
May 27, 2016 to Aug 2, 2016
Aug 10, 2015 to Sep 9, 2016
Sep 17, 2015 to Dec 19, 2017
Mar 11, 2011 to May 15, 2018
Feb 3, 2012 to Mar 30, 2025
Nov 26, 2008 to Mar 23, 2023