Saturday, Jun 25, 2016 -- The weekend goes from strange to stranger as mischievous Mercury forms an irrational alignment with mysterious Pluto. Meanwhile, a Sun-Jupiter connection gives us hope. We might feel as if we're being sideswiped by a cosmic wind that temporarily blows us off course. Nevertheless, we receive a reality check from the imaginative Pisces Moon as she squares stern Saturn. Finally, a spaced-out Moon-Neptune conjunction reminds us that nothing is real.
More Astrology Information
Astrology Commentary
I woke up at 1 am from a sound sleep in a full blown panic attack. I couldn't breathe and I was having chest pains. My husband, who typically doesn't awaken for anything, sat up in the bed and asked if I was okay.  "Yes, I'm good. Go back to sleep," I told him, patting [Read More...]
    Could you still find joy in life if you had lost all the loved ones in your family to tragedy that included fire and murder? Lynne did and she is here to tell you how she is still Living Hope. As an infant, Lynne Cockrum-Murphy survived a tragic house fire that claimed her father and two [Read More...]
  "If you are distressed by anything external, the pain is not due to the thing itself but to your own estimate of it; and this you have the power to revoke at any moment."  – Marcus Aurelius   "If your mind can be calm, clear and bright, the environment will be affected and transformed. [Read More...]
Your Aura Colors & Relationships Why are some people compatible with you and you feel instantly comfortable with them, while others can rub you the wrong way? The answer can be found in your electro-magnetic field, sometimes called the aura or bio-energy that radiates from you. Author and aura expert Pamala Oslie has discovered, through [Read More...]

Image (c)
U.S. Games Systems, Inc.
Tarot Card of the Day
What has traditionally been known as the Sun card is about the self -- who you are and how you cultivate your personality and character. The earth rev... More about this card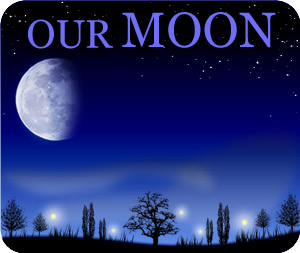 Lunar Phases
58% Illumination
On a Pisces Moon, think foot massage. Soak your soles in a calming lavender bath. Feet are ruled by Pisces; maybe it's the way they cushion against the hard ground. Let yourself drift and dream today. Forget that pressured list in your day planner; don't bother with a watch. You'll accomplish more b... More about this moon phase
Our Changing Sky
Transits are the movements in the sky, and they are so crucial to Astrology and our everyday horoscopes—that's because transits help shape the conditions all around us! Here, we'll explore the meaning of each planet according to the sign it's in right now.
Jun 24, 2016 to Jun 26, 2016
Jun 20, 2016 to Jul 22, 2016
Jun 12, 2016 to Jun 29, 2016
Jun 17, 2016 to Jul 11, 2016
May 27, 2016 to Aug 2, 2016
Aug 10, 2015 to Sep 9, 2016
Sep 17, 2015 to Dec 19, 2017
Mar 11, 2011 to May 15, 2018
Feb 3, 2012 to Mar 30, 2025
Nov 26, 2008 to Mar 23, 2023