Thursday, May 23, 2013 -- We want to talk about our problems today but describing what's happening is tricky. Four planets in slick Gemini may facilitate communication but the secretive Scorpio Moon joins constrictive Saturn to restrain our words. Additionally, a complicated aspect between logical Mercury and intense Pluto makes it even tougher to express our feelings. However, an irrepressible Sun-Uranus alignment suggests that we'll go to extremes in order to be heard.
More Astrology Information
Astrology Commentary
laraowen
The New Moon is exact at 19 degrees 32 minutes of Taurus on May 9 in the US (5:30 pm West Coast, 8:30 pm East Coast) and on May 10 at 1:30 am in the UK, 10:30 am East Coast Australia. It occurs with a Solar Eclipse that begins two hours before the exactitude of [...]
laraowen
As eclipses go, in astronomical terms this is a short (27 minutes) and minor (covering only a sliver of the Moon) version. But still, to astrologers, eclipses rank highly as indicators of disturbance and change, so we pay it due attention. Especially when the chart is strong, as it is this time, with either end [...]
speakingtotheheartofthematter
Happy New Moon in Aries today and Pluto going retrograde Friday This Aries New Moon reminds us of the energy of Mars which always wants action. Bringing action to a situation helps relieve aggression, anger or accidents. Take time to ground and center, inhale from the center of your "I AM" consciousness and emerge renewed [...]
laraowen
So, things are a tad crazy in this dear old world of ours, especially for people who live on the Eastern seaboard of the US and the Boston region in particular. It's not only the violence and the insecurity that brings, but then the What! Chechnya? element of apparent randomness and the unknown. Not what [...]
speakingtotheheartofthematter
Monday, February 18 the Sun goes into the sign of Pisces which is the last sign in the zodiac, the sign that describes the inner plane of magic and miracles. Pisces is the place where energy is yet unformed and not solid, therefore can feel illusive, confusing and deceptive but really still holds the promise [...]

Image (c)
U.S. Games Systems, Inc.
Tarot Card of the Day
Traditionally called the High Priestess, this major arcana, or trump, card represents human wisdom. She can be viewed as a kind of female Pope, the an... More about this card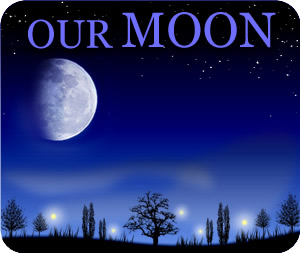 Lunar Phases
90% Illumination
I've heard that two rutting elk can lock horns for over a day. Of course, humans in a power struggle can easily exceed that, especially during Scorpio's Moon. Power issues are raised. But what's likely hidden is the truth about where that power lies. One opponent overthrows another, hoping to captur... More about this moon phase
Our Changing Sky
Transits are the movements in the sky, and they are so crucial to Astrology and our everyday horoscopes—that's because transits help shape the conditions all around us! Here, we'll explore the meaning of each planet according to the sign it's in right now.
May 22, 2013 to May 24, 2013
May 20, 2013 to Jun 20, 2013
May 15, 2013 to May 30, 2013
May 9, 2013 to Jun 2, 2013
Apr 19, 2013 to May 31, 2013
Jun 11, 2012 to Jun 25, 2013
Oct 5, 2012 to Dec 23, 2014
Mar 11, 2011 to May 15, 2018
Feb 3, 2012 to Mar 30, 2025
Nov 26, 2008 to Mar 23, 2023