Friday, Aug 1, 2014 -- We have a new set of planetary energies to assimilate today with talkative Mercury's two-week visit to proud Leo. Our confidence soars as warrior Mars squares optimistic Jupiter, and we may be so sure of our opinions that we grow stubborn in our self-defense. Although the gracious Libra Moon encourages us to seek balance, we are torn between rebellious actions and responsible self-restraint as Venus aligns with radical Uranus and stabilizing Saturn.
More Astrology Information

Image (c)
U.S. Games Systems, Inc.
Tarot Card of the Day
Traditionally, the card known as the Hanged Man usually indicates a lack of ability to help oneself through independent action. This energy is arreste... More about this card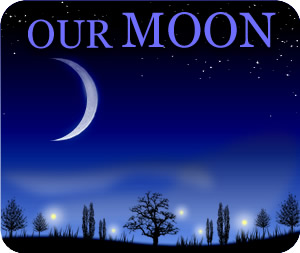 Lunar Phases
36% Illumination
You're Ginger Rogers today. And everyone and everything you meet is Fred Astaire. During this Libra Moontime think "grace in space." If you meet an obstacle or encounter resistance, dance like you expected it to be there. Libra's skill is knowing just how to receive whatever shows up. The trick is r... More about this moon phase
Our Changing Sky
Transits are the movements in the sky, and they are so crucial to Astrology and our everyday horoscopes—that's because transits help shape the conditions all around us! Here, we'll explore the meaning of each planet according to the sign it's in right now.
Jul 31, 2014 to Aug 2, 2014
Jul 22, 2014 to Aug 22, 2014
Jul 31, 2014 to Aug 15, 2014
Jul 18, 2014 to Aug 11, 2014
Jul 25, 2014 to Sep 13, 2014
Jul 15, 2014 to Aug 11, 2015
Oct 5, 2012 to Dec 23, 2014
Mar 11, 2011 to May 15, 2018
Feb 3, 2012 to Mar 30, 2025
Nov 26, 2008 to Mar 23, 2023