Thursday, Jul 10, 2014 -- We're ready to loosen up and let our hair down now that the Moon is visiting buoyant Sagittarius. We're riding some wild cosmic waves with unpredictable Uranus still in the picture. Although we're likely to act impulsively, we might not realize yet where the currents are taking us. Dreams can be motivational or confusing; thankfully, our spacey feelings are only a temporary condition until the Moon enters pragmatic Capricorn at 11:24 pm EDT.
More Astrology Information

Image (c)
U.S. Games Systems, Inc.
Tarot Card of the Day
The central theme of what is traditionally called the Wheel of Fortune card is cyclical change. The Wheel keeps on rolling, churning events in a cease... More about this card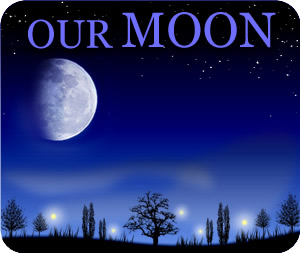 Lunar Phases
88% Illumination
Maybe you noticed. Things have gotten more serious with the Moon in Capricorn. No-nonsense suits around the office. Discussions about rules, disciplines, hard work and respect. Virtues that make employees squirm and bosses feel lonely. Structure-everybody hates it until something unruly occurs. Phys... More about this moon phase
Our Changing Sky
Transits are the movements in the sky, and they are so crucial to Astrology and our everyday horoscopes—that's because transits help shape the conditions all around us! Here, we'll explore the meaning of each planet according to the sign it's in right now.
Jul 10, 2014 to Jul 12, 2014
Jun 20, 2014 to Jul 22, 2014
Jun 16, 2014 to Jul 12, 2014
Jun 23, 2014 to Jul 18, 2014
Dec 7, 2013 to Jul 25, 2014
Jun 25, 2013 to Jul 16, 2014
Oct 5, 2012 to Dec 23, 2014
Mar 11, 2011 to May 15, 2018
Feb 3, 2012 to Mar 30, 2025
Nov 26, 2008 to Mar 23, 2023