Thursday, Jul 10, 2014 -- Positive feelings linger as if you're under a magic spell, and yet you realize your optimism can't last forever. Your return to earth might be abrupt if your self-confidence begins to wane. You may think letting others know what's on your mind will fix your problems, but sharing too much creates more trouble than it solves. Discretion is advised today or you could needlessly hurt the feelings of someone you like. If you can't say something nice, don't say anything at all.
More for Aries

Image (c)
U.S. Games Systems, Inc.
Tarot Card of the Day
The central theme of what is traditionally called the Wheel of Fortune card is cyclical change. The Wheel keeps on rolling, churning events in a cease... More about this card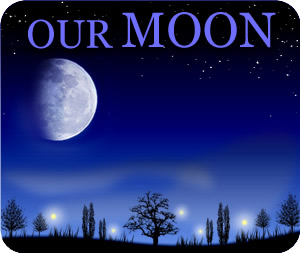 Lunar Phases
88% Illumination
Think of a horse running free. An archer's eye trained on a distant target. A monk's heart and mind expanding to the heavens. The Moon encourages you to reach beyond a limit today. Pick one thing (however small) that you can do in the next hour to renew your sense of adventure and love for the world... More about this moon phase
Our Changing Sky
Transits are the movements in the sky, and they are so crucial to Astrology and our everyday horoscopes—that's because transits help shape the conditions all around us! Here, we'll explore the meaning of each planet according to the sign it's in right now.
Jul 8, 2014 to Jul 10, 2014
Jun 20, 2014 to Jul 22, 2014
Jun 16, 2014 to Jul 12, 2014
Jun 23, 2014 to Jul 18, 2014
Dec 7, 2013 to Jul 25, 2014
Jun 25, 2013 to Jul 16, 2014
Oct 5, 2012 to Dec 23, 2014
Mar 11, 2011 to May 15, 2018
Feb 3, 2012 to Mar 30, 2025
Nov 26, 2008 to Mar 23, 2023