Wednesday, Dec 18, 2013 -- You're ready to make something happen, but acting in an aggressive manner isn't such a wise idea today. Rather than rushing into a new project or activity, allow some time to assimilate what has already transpired over the past few days. Even if you want to demonstrate how responsible you are, charging ahead won't deliver the message of maturity you wish to send. Paradoxically, you can make your point and accomplish more now by slowing down and doing less.
More for Aries
Astrology Commentary
Kristy Robinett
As October arrives, so does many changes for all of the Zodiac signs. We welcome the New Moon on October 4th, the Full Moon on October 17th and then the final Mercury Retrograde of the year graces us on October 21st. Normally I offer scary warnings with Mercury Retrograde, and although I do see some [Read More...]
Stephanie Jones
Happy Birthday Virgo! August 23 through September 22 Now is the time of Virgo – the harvest, the energy of analysis and thoughtful problem solving resulting in ever greater levels of perfection. Perfection, a puzzling concept because of course it is impossible on the material plane. Hence the Virgo's critical, dissatisfied occasional bitchy mood – [Read More...]
Pamala Oslie
Hi Everyone! I trust you're all enjoying your life adventures! With the arrival of summer, hopefully you have a great vacation planned so you can relax and release any stress that can come with every day living. If you still have to work or if you'll have the kids home all summer or if you [Read More...]
Kristy Robinett
"The purpose of life is to live it, to taste experience to the utmost, to reach out eagerly and without fear for newer and richer experience." Eleanor Roosevelt  Whether a Soprano's fan or not, the news spread quickly of the unexpected passing of James Gandolfini. Most everybody on social media had a similar response – [...]

Image (c)
U.S. Games Systems, Inc.
Tarot Card of the Day
Traditionally, what has been known as the Justice card has to do with moral sensitivity and that which gives rise to empathy, compassion and a sense o... More about this card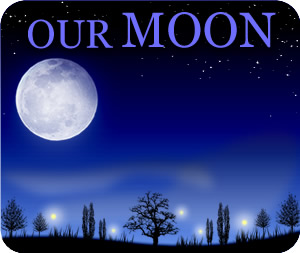 Lunar Phases
92% Illumination
You might be a little sensitive during this Moon. Unfortunately, everyone else is too. If you find yourself in deep water now, look to your intuition to get you out. The real issues are often hidden on Cancer Moon days, or dealt with sideways. People tend to circle the emotional wagons, reach for th... More about this moon phase
Our Changing Sky
Transits are the movements in the sky, and they are so crucial to Astrology and our everyday horoscopes—that's because transits help shape the conditions all around us! Here, we'll explore the meaning of each planet according to the sign it's in right now.
Dec 17, 2013 to Dec 19, 2013
Nov 21, 2013 to Dec 21, 2013
Dec 4, 2013 to Dec 24, 2013
Nov 4, 2013 to Mar 5, 2014
Dec 7, 2013 to Jul 25, 2014
Jun 25, 2013 to Jul 16, 2014
Oct 5, 2012 to Dec 23, 2014
Mar 11, 2011 to May 15, 2018
Feb 3, 2012 to Mar 30, 2025
Nov 26, 2008 to Mar 23, 2023