Friday, Mar 14, 2014 -- There is a contagious enthusiasm to your energy today, yet periodically you may sink into the cooler waters of isolationism. Fortunately, your energy level is high between these momentary bouts of discouragement, so make the most of your positive attitude while you're feeling optimistic. Balance your need for relationship security with your desire to express unusual feelings without restraint. Give those who love you a chance to accept you just the way you are.
More for Aries

Image (c)
U.S. Games Systems, Inc.
Tarot Card of the Day
Traditionally, the card known as the Hanged Man usually indicates a lack of ability to help oneself through independent action. This energy is arreste... More about this card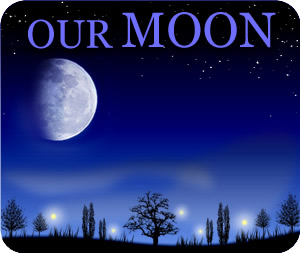 Lunar Phases
88% Illumination
Caution this Moontime: you could get snared by a "Virgo moment." Stuck on a detail you can't abandon, compelled to argue small points with somebody who is as stuck as you. Or suddenly everything is a poorly organized file in need of drastic tidying. Most diabolical is the urge to tear yourself or so... More about this moon phase
Our Changing Sky
Transits are the movements in the sky, and they are so crucial to Astrology and our everyday horoscopes—that's because transits help shape the conditions all around us! Here, we'll explore the meaning of each planet according to the sign it's in right now.
Mar 14, 2014 to Mar 16, 2014
Feb 18, 2014 to Mar 20, 2014
Feb 12, 2014 to Mar 17, 2014
Mar 5, 2014 to Apr 5, 2014
Dec 7, 2013 to Jul 25, 2014
Jun 25, 2013 to Jul 16, 2014
Oct 5, 2012 to Dec 23, 2014
Mar 11, 2011 to May 15, 2018
Feb 3, 2012 to Mar 30, 2025
Nov 26, 2008 to Mar 23, 2023