Friday, Mar 14, 2014 -- Strong feelings arise as relationship dynamics shift unexpectedly and you may choose to share them instead of biting your tongue. If you are experiencing conflict with others at work today, it's best to roll with the punches instead of fighting back. Something big is about to change, and it can alter the way others see you. Try not to anticipate what's about to happen. Just allow the situation to unfold naturally without attempting to fix the outcome. Time is on your side.
More for Capricorn

Image (c)
U.S. Games Systems, Inc.
Tarot Card of the Day
Traditionally, the card known as the Hanged Man usually indicates a lack of ability to help oneself through independent action. This energy is arreste... More about this card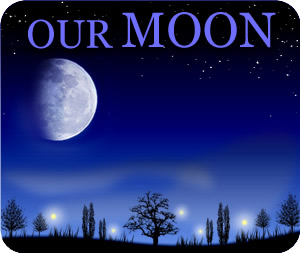 Lunar Phases
88% Illumination
The lions are out today. Stand in the Sun and shake loose your mane. Leo is exuberant, courageous, playful and full of heart. It's a Moontime that inspires heroic feats. What makes a hero? A crazy willingness to do what only you can do. I like how Bob Dylan sang it, "If I'd paid attention to what ot... More about this moon phase
Our Changing Sky
Transits are the movements in the sky, and they are so crucial to Astrology and our everyday horoscopes—that's because transits help shape the conditions all around us! Here, we'll explore the meaning of each planet according to the sign it's in right now.
Mar 11, 2014 to Mar 14, 2014
Feb 18, 2014 to Mar 20, 2014
Feb 12, 2014 to Mar 17, 2014
Mar 5, 2014 to Apr 5, 2014
Dec 7, 2013 to Jul 25, 2014
Jun 25, 2013 to Jul 16, 2014
Oct 5, 2012 to Dec 23, 2014
Mar 11, 2011 to May 15, 2018
Feb 3, 2012 to Mar 30, 2025
Nov 26, 2008 to Mar 23, 2023