Friday, Aug 22, 2014 -- Relationship dynamics don't seem to get any less complicated today, even if your intention is to simplify your life. Nevertheless, you could experience an unexpected clash of values with no resolution in sight. Paradoxically, withdrawing from the conflict only amplifies the lingering tension. But expressing your needs falls short of a full solution; you must also be willing to actively listen. Communication is a two-way street.
More for Aquarius
Astrology Commentary
We are in the middle of a giant planetary cycle of Uranus in Aries to Pluto in Capricorn that began in 2010 and will continue into 2016.  But even before that cycle began, Pluto's entry into Capricorn created a major shift in the global political landscape. Pluto represents transformation – the kind that comes when something [Read More...]
Mercury retrograde today at 3 degrees of Cancer until July 1st, then Neptune retrograde Monday at 7 degrees of Pisces until November 16 and the stories have started coming in! This is the opportunity to see things differently – that's the main theme – you can "change your mind". Everything is a matter of perception [Read More...]
On Saturday, July 19th I was honored to bring a group of amateur and seasoned paranormal investigators to a Milwaukee landmark, the Marian Center for Nonprofits was St. Mary's Academy, which dates back to the early 1900's. Now an independent nonprofit corporation that is sponsored by the Sisters of St. Francis of Assisi, there had [Read More...]
Kristy Robinett
We all have intuition. Every single one of us. It doesn't mean that you have to hang up a flashy 'Psychic' sign on your office door, but you can if you want. Intuition comes from within us, around us and from past experiences. It is supposed to teach us what to do and where to [Read More...]
Frederic and Mary Ann Brussat
Let's stop being so negative about the group that is transforming religion and spirituality in the 21st century. One-fifth of the American public – and a third of adults under 30 – do not identify themselves with a religion. This is a growth from 15% to 20% of the population in just five years, and [Read More...]
Pamala Oslie
Hi Everyone! I trust you're all enjoying your life adventures! With the arrival of summer, hopefully you have a great vacation planned so you can relax and release any stress that can come with every day living. If you still have to work or if you'll have the kids home all summer or if you [Read More...]

Image (c)
U.S. Games Systems, Inc.
Tarot Card of the Day
What is traditionally known as the Temperance card is a reference to the Soul. Classically female, she is mixing up a blend of subtle energies for the... More about this card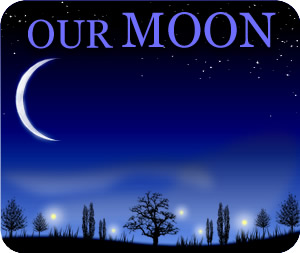 Lunar Phases
16% Illumination
The lions are out today. Stand in the Sun and shake loose your mane. Leo is exuberant, courageous, playful and full of heart. It's a Moontime that inspires heroic feats. What makes a hero? A crazy willingness to do what only you can do. I like how Bob Dylan sang it, "If I'd paid attention to what ot... More about this moon phase
Our Changing Sky
Transits are the movements in the sky, and they are so crucial to Astrology and our everyday horoscopes—that's because transits help shape the conditions all around us! Here, we'll explore the meaning of each planet according to the sign it's in right now.
Aug 22, 2014 to Aug 25, 2014
Aug 22, 2014 to Sep 22, 2014
Aug 15, 2014 to Sep 1, 2014
Aug 11, 2014 to Sep 5, 2014
Jul 25, 2014 to Sep 13, 2014
Jul 15, 2014 to Aug 11, 2015
Oct 5, 2012 to Dec 23, 2014
Mar 11, 2011 to May 15, 2018
Feb 3, 2012 to Mar 30, 2025
Nov 26, 2008 to Mar 23, 2023