Sunday, Mar 29, 2015 -- A close relationship demands vigilance on your part today, but the background tension might not dissipate even if an apparent conflict is resolved. On the surface, it seems as if the dynamics are back to normal, but you could still be left with a lingering feeling of confusion. Don't make too big of a deal about your current uncertainty. Oddly enough, sometimes it makes sense to focus less on a problem, instead of more. Downplay the drama for now and let the situation unfold organically, giving everyone room to breathe.
More for Aquarius
Astrology Commentary
Recent news reports reveal that the copilot in the recent crash of a Germanwings airliner had locked the pilot out of the cockpit and steered the plane into a mountain, killing himself and 149 other people, leaving the rest of humanity mystified.  Those who knew him described him as friendly, polite, quiet - something we often hear [Read More...]
Mercury retrograde today at 3 degrees of Cancer until July 1st, then Neptune retrograde Monday at 7 degrees of Pisces until November 16 and the stories have started coming in! This is the opportunity to see things differently – that's the main theme – you can "change your mind". Everything is a matter of perception [Read More...]
Friday, March 20, 5:36 am EST we welcome in the New Moon, plus a Solar Eclipse, plus Spring Equinox. All of this equates to a Super Moon. 2015 has 4 eclipses and this one is the first of the year. Two weeks after, on April 4, 2015, a lunar eclipse will take place. With the moon [Read More...]
Kristy Robinett
We all have intuition. Every single one of us. It doesn't mean that you have to hang up a flashy 'Psychic' sign on your office door, but you can if you want. Intuition comes from within us, around us and from past experiences. It is supposed to teach us what to do and where to [Read More...]
Frederic and Mary Ann Brussat
Let's stop being so negative about the group that is transforming religion and spirituality in the 21st century. One-fifth of the American public – and a third of adults under 30 – do not identify themselves with a religion. This is a growth from 15% to 20% of the population in just five years, and [Read More...]
Pamala Oslie
Hi Everyone! I trust you're all enjoying your life adventures! With the arrival of summer, hopefully you have a great vacation planned so you can relax and release any stress that can come with every day living. If you still have to work or if you'll have the kids home all summer or if you [Read More...]

Image (c)
U.S. Games Systems, Inc.
Tarot Card of the Day
Traditionally, the card usually entitled the Chariot points to a triumphal feeling of freedom, as if the charioteer is being paraded through the stree... More about this card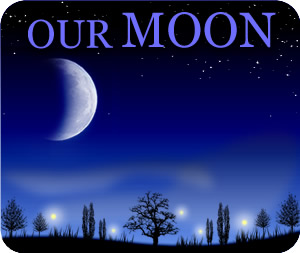 Lunar Phases
52% Illumination
The lions are out today. Stand in the Sun and shake loose your mane. Leo is exuberant, courageous, playful and full of heart. It's a Moontime that inspires heroic feats. What makes a hero? A crazy willingness to do what only you can do. I like how Bob Dylan sang it, "If I'd paid attention to what ot... More about this moon phase
Our Changing Sky
Transits are the movements in the sky, and they are so crucial to Astrology and our everyday horoscopes—that's because transits help shape the conditions all around us! Here, we'll explore the meaning of each planet according to the sign it's in right now.
Mar 28, 2015 to Mar 31, 2015
Mar 20, 2015 to Apr 20, 2015
Mar 12, 2015 to Mar 30, 2015
Mar 16, 2015 to Apr 11, 2015
Feb 19, 2015 to Mar 31, 2015
Jul 15, 2014 to Aug 11, 2015
Dec 23, 2014 to Jun 14, 2015
Mar 11, 2011 to May 15, 2018
Feb 3, 2012 to Mar 30, 2025
Nov 26, 2008 to Mar 23, 2023