Sunday, Jul 13, 2014 -- Staying on course is challenging now that the changeable Moon is back in your sign. Sweet and shiny distractions lure you one way, and then another. Make the most of this emotionally tumultuous time by creating something special within the realms of your vivid imagination. Then, consciously and deliberately project your inner world onto the outer circumstances. Don't suppress your dreams; letting them out of the closet will surely bring more excitement to your day and add rich inspiration to your life.
More for Aquarius

Image (c)
U.S. Games Systems, Inc.
Tarot Card of the Day
What is traditionally known as the Temperance card is a reference to the Soul. Classically female, she is mixing up a blend of subtle energies for the... More about this card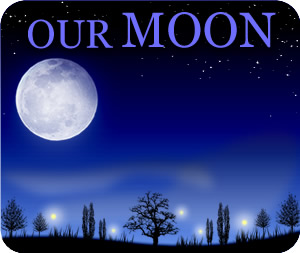 Lunar Phases
88% Illumination
Oddballs rule with Aquarius Moon. You zig, they zag. "I love humanity," somebody once said, "it's people I can't stand." As much as we want the world to be just like us (or some days just to like us), we keep bumping against those different ones. Aquarius says, "Cool! Nothing inspires genius more th... More about this moon phase
Our Changing Sky
Transits are the movements in the sky, and they are so crucial to Astrology and our everyday horoscopes—that's because transits help shape the conditions all around us! Here, we'll explore the meaning of each planet according to the sign it's in right now.
Jul 12, 2014 to Jul 14, 2014
Jun 20, 2014 to Jul 22, 2014
Jul 12, 2014 to Jul 31, 2014
Jun 23, 2014 to Jul 18, 2014
Dec 7, 2013 to Jul 25, 2014
Jun 25, 2013 to Jul 16, 2014
Oct 5, 2012 to Dec 23, 2014
Mar 11, 2011 to May 15, 2018
Feb 3, 2012 to Mar 30, 2025
Nov 26, 2008 to Mar 23, 2023