Saturday, Dec 27, 2014 -- The cosmic energy shifts and your network of friends and family may be the primary source of your concerns now. Conflicting emotions make it tricky business to negotiate the ups and downs of social dynamics, whether you have too much or not enough on your plate. Cut yourself some slack while your moods are in flux until the reflective Moon leaves your sign tomorrow. In the meantime, postpone big decisions while doing what you must to keep everything afloat. Keeping your sense of humor close at hand enables you to sail through the day.
More for Pisces
Astrology Commentary
"The black moment is the moment when the real message of transformation is going to come.  At the darkest moment comes the light." – Joseph Campbell
 The Capricorn New Moon will occur just six minutes after the moment of the Winter Solstice – the point at which the Sun moves into Capricorn in the tropical system. [Read More...]
Mercury retrograde today at 3 degrees of Cancer until July 1st, then Neptune retrograde Monday at 7 degrees of Pisces until November 16 and the stories have started coming in! This is the opportunity to see things differently – that's the main theme – you can "change your mind". Everything is a matter of perception [Read More...]
"People are like stained-glass windows. They sparkle and shine when the sun is out, but when the darkness sets in, their true beauty is revealed only if there is a light from within." Elisabeth Kübler-Ross Grady laid her head on the tiled white bathroom floor. She couldn't feel the hardness of the ground, or the [Read More...]
Kristy Robinett
We all have intuition. Every single one of us. It doesn't mean that you have to hang up a flashy 'Psychic' sign on your office door, but you can if you want. Intuition comes from within us, around us and from past experiences. It is supposed to teach us what to do and where to [Read More...]
Frederic and Mary Ann Brussat
Let's stop being so negative about the group that is transforming religion and spirituality in the 21st century. One-fifth of the American public – and a third of adults under 30 – do not identify themselves with a religion. This is a growth from 15% to 20% of the population in just five years, and [Read More...]
Pamala Oslie
Hi Everyone! I trust you're all enjoying your life adventures! With the arrival of summer, hopefully you have a great vacation planned so you can relax and release any stress that can come with every day living. If you still have to work or if you'll have the kids home all summer or if you [Read More...]

Image (c)
U.S. Games Systems, Inc.
Tarot Card of the Day
Pamela Coleman-Smith's artful rendition of an "innocent Fool" archetype (Rider-Waite deck) is often used to represent Tarot in general. Early classica... More about this card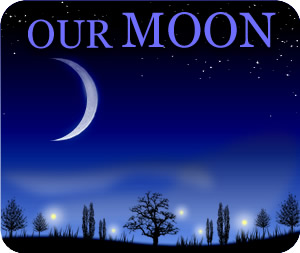 Lunar Phases
44% Illumination
On a Pisces Moon, think foot massage. Soak your soles in a calming lavender bath. Feet are ruled by Pisces; maybe it's the way they cushion against the hard ground. Let yourself drift and dream today. Forget that pressured list in your day planner; don't bother with a watch. You'll accomplish more b... More about this moon phase
Our Changing Sky
Transits are the movements in the sky, and they are so crucial to Astrology and our everyday horoscopes—that's because transits help shape the conditions all around us! Here, we'll explore the meaning of each planet according to the sign it's in right now.
Dec 25, 2014 to Dec 27, 2014
Dec 21, 2014 to Jan 20, 2015
Dec 16, 2014 to Jan 4, 2015
Dec 10, 2014 to Jan 3, 2015
Dec 4, 2014 to Jan 12, 2015
Jul 15, 2014 to Aug 11, 2015
Oct 5, 2012 to Dec 23, 2014
Mar 11, 2011 to May 15, 2018
Feb 3, 2012 to Mar 30, 2025
Nov 26, 2008 to Mar 23, 2023