Friday, Nov 28, 2014 -- Your vivid imagination often guides you better than the facts, but you need to be very careful about blindly following your intuition today. Take time to corroborate your hunches with someone in authority or you might discover that you missed an important piece of information. Your inner world is still a significant source of inspiration; just remember to perform a reality check before jumping to any erroneous conclusions. Backing up your instincts with irrefutable logic is a winning formula.
More for Pisces
Astrology Commentary
Every New Moon brings a new beginning with the new lunar cycle.  The Sun and the Moon come together in an alchemical conjunctio – the reunification of the masculine conscious force (Sun) with the instinctive lunar feminine (Moon).  When this new beginning occurs in Sagittarius, the sign of adventure and ideas and meaning and just plain [Read More...]
Mercury retrograde today at 3 degrees of Cancer until July 1st, then Neptune retrograde Monday at 7 degrees of Pisces until November 16 and the stories have started coming in! This is the opportunity to see things differently – that's the main theme – you can "change your mind". Everything is a matter of perception [Read More...]
Unkind words, and sometimes truthful words, can certainly hurt, but what hurts even more is hanging on to the words and that hurtful moment, as if they are ghosts of the past continually haunting you. By replaying it over and over, it becomes poison to your confidence, your self esteem and your soul and causes [Read More...]
Kristy Robinett
We all have intuition. Every single one of us. It doesn't mean that you have to hang up a flashy 'Psychic' sign on your office door, but you can if you want. Intuition comes from within us, around us and from past experiences. It is supposed to teach us what to do and where to [Read More...]
Frederic and Mary Ann Brussat
Let's stop being so negative about the group that is transforming religion and spirituality in the 21st century. One-fifth of the American public – and a third of adults under 30 – do not identify themselves with a religion. This is a growth from 15% to 20% of the population in just five years, and [Read More...]
Pamala Oslie
Hi Everyone! I trust you're all enjoying your life adventures! With the arrival of summer, hopefully you have a great vacation planned so you can relax and release any stress that can come with every day living. If you still have to work or if you'll have the kids home all summer or if you [Read More...]
Image (c)
U.S. Games Systems, Inc.
Tarot Card of the Day
Traditionally, what has been known as the Justice card has to do with moral sensitivity and that which gives rise to empathy, compassion and a sense o... More about this card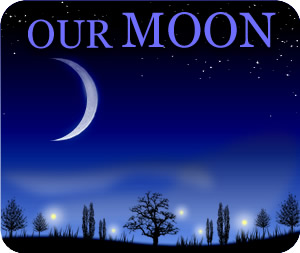 Lunar Phases
46% Illumination
Oddballs rule with Aquarius Moon. You zig, they zag. "I love humanity," somebody once said, "it's people I can't stand." As much as we want the world to be just like us (or some days just to like us), we keep bumping against those different ones. Aquarius says, "Cool! Nothing inspires genius more th... More about this moon phase
Our Changing Sky
Transits are the movements in the sky, and they are so crucial to Astrology and our everyday horoscopes—that's because transits help shape the conditions all around us! Here, we'll explore the meaning of each planet according to the sign it's in right now.
Nov 26, 2014 to Nov 28, 2014
Nov 21, 2014 to Dec 21, 2014
Nov 27, 2014 to Dec 16, 2014
Nov 16, 2014 to Dec 10, 2014
Oct 25, 2014 to Dec 4, 2014
Jul 15, 2014 to Aug 11, 2015
Oct 5, 2012 to Dec 23, 2014
Mar 11, 2011 to May 15, 2018
Feb 3, 2012 to Mar 30, 2025
Nov 26, 2008 to Mar 23, 2023