Thursday, Oct 2, 2014 -- It's not easy for anyone to change your mind once you've chosen your path. Unfortunately, the most logical appeal won't work any better than an emotional one today. However, keeping an open mind might be enough to attract an ally that eventually alters your perspective in a positive way. Listening carefully to others is your smartest strategy now because there's always room for improvement.
More for Taurus
Astrology Commentary
Can you believe it?  I am actually early this month, despite being on vacation.  Call it a rush to get things done before Mercury turns retrograde. You can read the article in its entirety here, and if you are on my mailing list you will receive a translation from astrologese into English that is simple [Read More...]
Mercury retrograde today at 3 degrees of Cancer until July 1st, then Neptune retrograde Monday at 7 degrees of Pisces until November 16 and the stories have started coming in! This is the opportunity to see things differently – that's the main theme – you can "change your mind". Everything is a matter of perception [Read More...]
  I met him on his birthday twenty eight years ago in my high school parking lot. On that warm September afternoon I would've never known the future impact that he would have on my life and on the lives to those around me. Five years later I married his son, had two beautiful children, and [Read More...]
Kristy Robinett
We all have intuition. Every single one of us. It doesn't mean that you have to hang up a flashy 'Psychic' sign on your office door, but you can if you want. Intuition comes from within us, around us and from past experiences. It is supposed to teach us what to do and where to [Read More...]
Frederic and Mary Ann Brussat
Let's stop being so negative about the group that is transforming religion and spirituality in the 21st century. One-fifth of the American public – and a third of adults under 30 – do not identify themselves with a religion. This is a growth from 15% to 20% of the population in just five years, and [Read More...]
Pamala Oslie
Hi Everyone! I trust you're all enjoying your life adventures! With the arrival of summer, hopefully you have a great vacation planned so you can relax and release any stress that can come with every day living. If you still have to work or if you'll have the kids home all summer or if you [Read More...]

Image (c)
U.S. Games Systems, Inc.
Tarot Card of the Day
What has traditionally been known as the Devil card expresses the realm of the Taboo, the culturally rejected wildness and undigested shadow side that... More about this card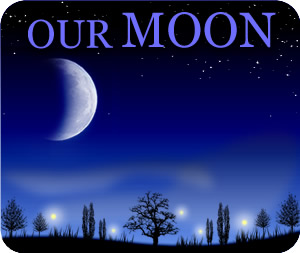 Lunar Phases
58% Illumination
Maybe you noticed. Things have gotten more serious with the Moon in Capricorn. No-nonsense suits around the office. Discussions about rules, disciplines, hard work and respect. Virtues that make employees squirm and bosses feel lonely. Structure-everybody hates it until something unruly occurs. Phys... More about this moon phase
Our Changing Sky
Transits are the movements in the sky, and they are so crucial to Astrology and our everyday horoscopes—that's because transits help shape the conditions all around us! Here, we'll explore the meaning of each planet according to the sign it's in right now.
Sep 30, 2014 to Oct 2, 2014
Sep 22, 2014 to Oct 23, 2014
Sep 27, 2014 to Oct 10, 2014
Sep 29, 2014 to Oct 23, 2014
Sep 13, 2014 to Oct 26, 2014
Jul 15, 2014 to Aug 11, 2015
Oct 5, 2012 to Dec 23, 2014
Mar 11, 2011 to May 15, 2018
Feb 3, 2012 to Mar 30, 2025
Nov 26, 2008 to Mar 23, 2023