Tuesday, Sep 23, 2014 -- You may be at odds with yourself today as you remember a recent experience and wonder if you did the right thing at the time. However, you're unable to move on to whatever is next until you fully understand what is happening in the present. Even if you are nostalgic for the past, your current resistance could be a last-ditch effort to delay the inevitable. Take one good look in the rear-view mirror before letting go of your emotional baggage and heading out for your next adventure.
More for Gemini
Astrology Commentary
artist unknown – if this is your work please contact me for attribution.   At the equinoxes and solstices, the Sun enters the cardinal signs of the tropical zodiac (Aries, Cancer, Libra and Capricorn).  The chart for the event of the "Cardinal Ingress" – the moment at which the Sun enters the zero point of [Read More...]
Mercury retrograde today at 3 degrees of Cancer until July 1st, then Neptune retrograde Monday at 7 degrees of Pisces until November 16 and the stories have started coming in! This is the opportunity to see things differently – that's the main theme – you can "change your mind". Everything is a matter of perception [Read More...]
Happy New Moon! The Moon is in Libra, which makes it the best time to set goals, look at moving, organizing, new job, creative undertakings, new romance (or relighting the flame on a current), or anything else that you want to bring into your life. This is a time to have self-confidence and go after [Read More...]
Kristy Robinett
We all have intuition. Every single one of us. It doesn't mean that you have to hang up a flashy 'Psychic' sign on your office door, but you can if you want. Intuition comes from within us, around us and from past experiences. It is supposed to teach us what to do and where to [Read More...]
Frederic and Mary Ann Brussat
Let's stop being so negative about the group that is transforming religion and spirituality in the 21st century. One-fifth of the American public – and a third of adults under 30 – do not identify themselves with a religion. This is a growth from 15% to 20% of the population in just five years, and [Read More...]
Pamala Oslie
Hi Everyone! I trust you're all enjoying your life adventures! With the arrival of summer, hopefully you have a great vacation planned so you can relax and release any stress that can come with every day living. If you still have to work or if you'll have the kids home all summer or if you [Read More...]

Image (c)
U.S. Games Systems, Inc.
Tarot Card of the Day
Traditionally known as the Hierophant, this card refers to a Master and the learning of practical lessons from the study of Natural Law. This energy o... More about this card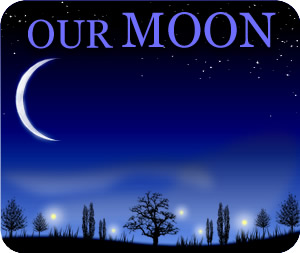 Lunar Phases
2% Illumination
You're Ginger Rogers today. And everyone and everything you meet is Fred Astaire. During this Libra Moontime think "grace in space." If you meet an obstacle or encounter resistance, dance like you expected it to be there. Libra's skill is knowing just how to receive whatever shows up. The trick is r... More about this moon phase
Our Changing Sky
Transits are the movements in the sky, and they are so crucial to Astrology and our everyday horoscopes—that's because transits help shape the conditions all around us! Here, we'll explore the meaning of each planet according to the sign it's in right now.
Sep 23, 2014 to Sep 26, 2014
Sep 22, 2014 to Oct 23, 2014
Sep 1, 2014 to Sep 27, 2014
Sep 5, 2014 to Sep 29, 2014
Sep 13, 2014 to Oct 26, 2014
Jul 15, 2014 to Aug 11, 2015
Oct 5, 2012 to Dec 23, 2014
Mar 11, 2011 to May 15, 2018
Feb 3, 2012 to Mar 30, 2025
Nov 26, 2008 to Mar 23, 2023