Monday, Apr 21, 2014 -- You might feel as if you're out of sync with those around you today; your heart may not be into finishing the tasks currently on your plate. Meanwhile, boredom arises from being able to see farther into the future than normal, distracting you from focusing on the present moment. Thankfully, you Twins are the champions of working with duality. Keeping an eye on the horizon while simultaneously attending to your immediate responsibilities is the best thing you can do to assure your success.
More for Gemini

Image (c)
U.S. Games Systems, Inc.
Tarot Card of the Day
The central theme of what is traditionally called the Wheel of Fortune card is cyclical change. The Wheel keeps on rolling, churning events in a cease... More about this card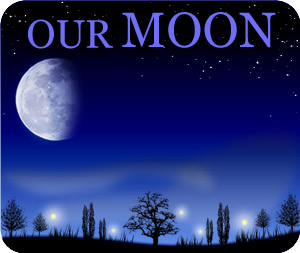 Lunar Phases
54% Illumination
Maybe you noticed. Things have gotten more serious with the Moon in Capricorn. No-nonsense suits around the office. Discussions about rules, disciplines, hard work and respect. Virtues that make employees squirm and bosses feel lonely. Structure-everybody hates it until something unruly occurs. Phys... More about this moon phase
Our Changing Sky
Transits are the movements in the sky, and they are so crucial to Astrology and our everyday horoscopes—that's because transits help shape the conditions all around us! Here, we'll explore the meaning of each planet according to the sign it's in right now.
Apr 19, 2014 to Apr 21, 2014
Apr 19, 2014 to May 20, 2014
Apr 7, 2014 to Apr 23, 2014
Apr 5, 2014 to May 2, 2014
Dec 7, 2013 to Jul 25, 2014
Jun 25, 2013 to Jul 16, 2014
Oct 5, 2012 to Dec 23, 2014
Mar 11, 2011 to May 15, 2018
Feb 3, 2012 to Mar 30, 2025
Nov 26, 2008 to Mar 23, 2023