Tuesday, Jun 2, 2015 -- Maintaining your boundaries at work can be tricky as the Sagittarius Full Moon floods your 6th House of Routine. Your dreams are so vivid now that they overflow into your waking life, impacting your job and everyone around you. You might be annoyed that your current employment isn't emotionally satisfying or intellectually challenging. Nevertheless, expressing your preferences without misdirecting anger at a coworker could lead to a major breakthrough when it comes to your career. Embrace the future and don't look back.
More for Cancer
Astrology Commentary
I am running a bit behind this month!  Blame it on Mercury retrograde and a big Uranus transit that I will write about soon.  You can read the article in its entirety here, and if you are on my mailing list you will soon receive your report with a translation of the planetary events into [Read More...]
Mercury retrograde today at 3 degrees of Cancer until July 1st, then Neptune retrograde Monday at 7 degrees of Pisces until November 16 and the stories have started coming in! This is the opportunity to see things differently – that's the main theme – you can "change your mind". Everything is a matter of perception [Read More...]
Happy June and Happy Full Moon! Tomorrow, June 2nd at 12:19 PM ESDT is the official time of the moon, but you will more than likely be feeling it today and for the next few days. A Sagittarius Full Moon tackles the truths and perceived truths in our lives, uncovering and releasing. Full Moons tend [Read More...]
Kristy Robinett
We all have intuition. Every single one of us. It doesn't mean that you have to hang up a flashy 'Psychic' sign on your office door, but you can if you want. Intuition comes from within us, around us and from past experiences. It is supposed to teach us what to do and where to [Read More...]
Frederic and Mary Ann Brussat
Let's stop being so negative about the group that is transforming religion and spirituality in the 21st century. One-fifth of the American public – and a third of adults under 30 – do not identify themselves with a religion. This is a growth from 15% to 20% of the population in just five years, and [Read More...]
Pamala Oslie
Hi Everyone! I trust you're all enjoying your life adventures! With the arrival of summer, hopefully you have a great vacation planned so you can relax and release any stress that can come with every day living. If you still have to work or if you'll have the kids home all summer or if you [Read More...]

Image (c)
U.S. Games Systems, Inc.
Tarot Card of the Day
Traditionally, the card known as the Hanged Man usually indicates a lack of ability to help oneself through independent action. This energy is arreste... More about this card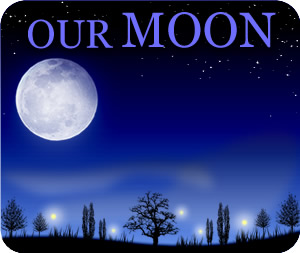 Lunar Phases
0% Illumination
Think of a horse running free. An archer's eye trained on a distant target. A monk's heart and mind expanding to the heavens. The Moon encourages you to reach beyond a limit today. Pick one thing (however small) that you can do in the next hour to renew your sense of adventure and love for the world... More about this moon phase
Our Changing Sky
Transits are the movements in the sky, and they are so crucial to Astrology and our everyday horoscopes—that's because transits help shape the conditions all around us! Here, we'll explore the meaning of each planet according to the sign it's in right now.
Jun 1, 2015 to Jun 3, 2015
May 20, 2015 to Jun 21, 2015
Apr 30, 2015 to Jul 8, 2015
May 7, 2015 to Jun 5, 2015
May 11, 2015 to Jun 24, 2015
Jul 15, 2014 to Aug 11, 2015
Dec 23, 2014 to Jun 14, 2015
Mar 11, 2011 to May 15, 2018
Feb 3, 2012 to Mar 30, 2025
Nov 26, 2008 to Mar 23, 2023