Tuesday, Jan 27, 2015 -- You may be asked to pitch in and help someone out now, even if you're weary of putting your needs second. But your generous spirit prevails because the Moon's presence in your 10th House of Public Responsibility indicates your need to assist others in reaching their potential. Thankfully, the Moon's smooth trine to unwavering Pluto empowers you to make a plan and then stick to it as if your life depends on it. Focusing on the details allows your energy to flow more easily throughout the day. When you give to others, you receive more in return.
More for Leo
Astrology Commentary
Mercury turns retrograde on January 21st where it will encourage us to look back rather than forwards and see where we need to reflect, retreat, relax, or revise.  Mercury of course rules the mind and the way we communicate with others and generally process information, including the vehicles for that communication such as our technological devices and [Read More...]
Mercury retrograde today at 3 degrees of Cancer until July 1st, then Neptune retrograde Monday at 7 degrees of Pisces until November 16 and the stories have started coming in! This is the opportunity to see things differently – that's the main theme – you can "change your mind". Everything is a matter of perception [Read More...]
Feeling stuck? It's time to shake off the shoes you are wearing that has the gum stuck to the bottom! Tuesday, January 20th at 7:59 AM EST we are graced with an New Moon visiting the sign of Aquarius. You might instead feel like sticking your head under a blanket, but this moon is about [Read More...]
Kristy Robinett
We all have intuition. Every single one of us. It doesn't mean that you have to hang up a flashy 'Psychic' sign on your office door, but you can if you want. Intuition comes from within us, around us and from past experiences. It is supposed to teach us what to do and where to [Read More...]
Frederic and Mary Ann Brussat
Let's stop being so negative about the group that is transforming religion and spirituality in the 21st century. One-fifth of the American public – and a third of adults under 30 – do not identify themselves with a religion. This is a growth from 15% to 20% of the population in just five years, and [Read More...]
Pamala Oslie
Hi Everyone! I trust you're all enjoying your life adventures! With the arrival of summer, hopefully you have a great vacation planned so you can relax and release any stress that can come with every day living. If you still have to work or if you'll have the kids home all summer or if you [Read More...]

Image (c)
U.S. Games Systems, Inc.
Tarot Card of the Day
Although it has taken on a strictly romantic revision of meaning in some modern decks, traditionally the Lovers card of Tarot reflected the challenges... More about this card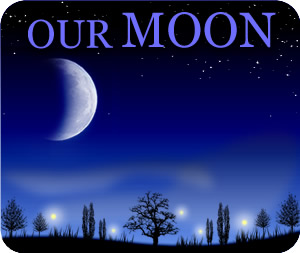 Lunar Phases
86% Illumination
It's a steady and grounded Taurus Moon. Not a day for roller coasters, airborne, screaming with delight. Or is it? Indulge in the sheer pleasure of being here, adored by gravity, earth's invisible embrace. Enjoy your weight. Roll in a newly mowed lawn. Celebrate your voice: shout, sing or whisper in... More about this moon phase
Our Changing Sky
Transits are the movements in the sky, and they are so crucial to Astrology and our everyday horoscopes—that's because transits help shape the conditions all around us! Here, we'll explore the meaning of each planet according to the sign it's in right now.
Jan 26, 2015 to Jan 28, 2015
Jan 19, 2015 to Feb 18, 2015
Jan 4, 2015 to Mar 12, 2015
Jan 3, 2015 to Jan 27, 2015
Jan 11, 2015 to Feb 19, 2015
Jul 15, 2014 to Aug 11, 2015
Oct 5, 2012 to Dec 23, 2014
Mar 11, 2011 to May 15, 2018
Feb 3, 2012 to Mar 30, 2025
Nov 26, 2008 to Mar 23, 2023