Monday, Jul 28, 2014 -- You can't see any valid reason to share your worries today, even if you have been hurt by someone you love. You are likely to hide your vulnerability because you don't want to give too much of your power away. Your self-esteem depends on being in control of your own emotions now, so don't allow anyone to talk you into disclosing your secrets before you are ready. Even the liveliest Leos need some time alone to think.
More for Leo

Image (c)
Kris Waldherr
Tarot Card of the Day
What has traditionally been known as the Strength card represents Nature which, however wild in its primal form, is tamed by our subtler, finer (femin... More about this card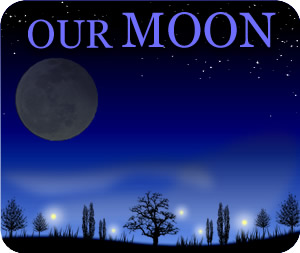 Lunar Phases
12% Illumination
The lions are out today. Stand in the Sun and shake loose your mane. Leo is exuberant, courageous, playful and full of heart. It's a Moontime that inspires heroic feats. What makes a hero? A crazy willingness to do what only you can do. I like how Bob Dylan sang it, "If I'd paid attention to what ot... More about this moon phase
Our Changing Sky
Transits are the movements in the sky, and they are so crucial to Astrology and our everyday horoscopes—that's because transits help shape the conditions all around us! Here, we'll explore the meaning of each planet according to the sign it's in right now.
Jul 26, 2014 to Jul 28, 2014
Jul 22, 2014 to Aug 22, 2014
Jul 12, 2014 to Jul 31, 2014
Jul 18, 2014 to Aug 11, 2014
Jul 25, 2014 to Sep 13, 2014
Jul 15, 2014 to Aug 11, 2015
Oct 5, 2012 to Dec 23, 2014
Mar 11, 2011 to May 15, 2018
Feb 3, 2012 to Mar 30, 2025
Nov 26, 2008 to Mar 23, 2023