Saturday, Jul 26, 2014 -- Your social calendar could fall apart at the last minute with today's Leo New Moon landing in your 11th House of Networking. But rather than taking a disruption personally, it's wiser to realize that some things are simply beyond your control. The drama of the day could run you through a gamut of emotions. But don't overreact and rush to put everything back together yet. Uncertainty is in the air, so avoid drawing any final conclusions until the dust settles. Flexibility is your friend.
More for Libra

Image (c)
U.S. Games Systems, Inc.
Tarot Card of the Day
Although it has taken on a strictly romantic revision of meaning in some modern decks, traditionally the Lovers card of Tarot reflected the challenges... More about this card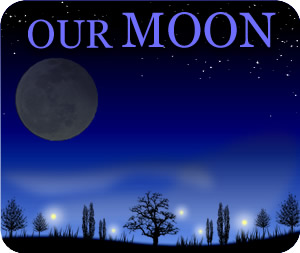 Lunar Phases
0% Illumination
The lions are out today. Stand in the Sun and shake loose your mane. Leo is exuberant, courageous, playful and full of heart. It's a Moontime that inspires heroic feats. What makes a hero? A crazy willingness to do what only you can do. I like how Bob Dylan sang it, "If I'd paid attention to what ot... More about this moon phase
Our Changing Sky
Transits are the movements in the sky, and they are so crucial to Astrology and our everyday horoscopes—that's because transits help shape the conditions all around us! Here, we'll explore the meaning of each planet according to the sign it's in right now.
Jul 26, 2014 to Jul 28, 2014
Jul 22, 2014 to Aug 22, 2014
Jul 12, 2014 to Jul 31, 2014
Jul 18, 2014 to Aug 11, 2014
Jul 25, 2014 to Sep 13, 2014
Jul 15, 2014 to Aug 11, 2015
Oct 5, 2012 to Dec 23, 2014
Mar 11, 2011 to May 15, 2018
Feb 3, 2012 to Mar 30, 2025
Nov 26, 2008 to Mar 23, 2023