Wednesday, Jul 9, 2014 -- You can significantly improve the dynamics of an ongoing conflict with someone at work today by making use of your natural gift for diplomacy. In fact, once you begin a true dialogue, the previous disagreement might suddenly seem like a trivial matter. Thankfully, it's easy to find common ground now because both parties appear more willing to forgive and forget than to squabble over who's right. Just don't sweep a difficult topic under the rug or you might miss out on a very liberating conversation.
More for Libra

Image (c)
U.S. Games Systems, Inc.
Tarot Card of the Day
The challenge of what has traditionally been known as the Hermit card is to be able to recognize a teacher in a humble disguise. This font of mysterio... More about this card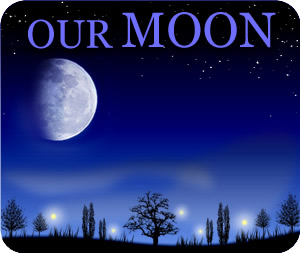 Lunar Phases
80% Illumination
Think of a horse running free. An archer's eye trained on a distant target. A monk's heart and mind expanding to the heavens. The Moon encourages you to reach beyond a limit today. Pick one thing (however small) that you can do in the next hour to renew your sense of adventure and love for the world... More about this moon phase
Our Changing Sky
Transits are the movements in the sky, and they are so crucial to Astrology and our everyday horoscopes—that's because transits help shape the conditions all around us! Here, we'll explore the meaning of each planet according to the sign it's in right now.
Jul 8, 2014 to Jul 10, 2014
Jun 20, 2014 to Jul 22, 2014
Jun 16, 2014 to Jul 12, 2014
Jun 23, 2014 to Jul 18, 2014
Dec 7, 2013 to Jul 25, 2014
Jun 25, 2013 to Jul 16, 2014
Oct 5, 2012 to Dec 23, 2014
Mar 11, 2011 to May 15, 2018
Feb 3, 2012 to Mar 30, 2025
Nov 26, 2008 to Mar 23, 2023