Saturday, Nov 1, 2014 -- Your enthusiasm continues to inspire you today even if you're feeling overwhelmed by a situation that isn't unfolding according to your plans. Unfortunately, your current tendency to gloss over important details can impede your progress. Nevertheless, it's still tough for changing circumstances to pull you off course if you remain committed to fulfilling your obligations now. As your thoughts drift away from reality and into the realms of possibility, gently guide them back into the present moment for the sake of clarity and peace of mind.
More for Libra
Astrology Commentary
The November edition of the monthly Planetary Illuminations report is now posted.  You can read the entire article here, and if you are not yet on my mailing list please sign up to subscribe.  Subscribers receive a monthly report with an abridged translation that is easy to understand.  Just enter your email address here, and [Read More...]
Mercury retrograde today at 3 degrees of Cancer until July 1st, then Neptune retrograde Monday at 7 degrees of Pisces until November 16 and the stories have started coming in! This is the opportunity to see things differently – that's the main theme – you can "change your mind". Everything is a matter of perception [Read More...]
Halloween – tis the season for psychics, tarot readers and mediums. It's my year-round business, but most people think of the fortune telling, crystal ball kinds most when the leaves change and begin to fall. My Octobers changed completely when I came out of the psychic medium closet almost ten years ago. It used to [Read More...]
Kristy Robinett
We all have intuition. Every single one of us. It doesn't mean that you have to hang up a flashy 'Psychic' sign on your office door, but you can if you want. Intuition comes from within us, around us and from past experiences. It is supposed to teach us what to do and where to [Read More...]
Frederic and Mary Ann Brussat
Let's stop being so negative about the group that is transforming religion and spirituality in the 21st century. One-fifth of the American public – and a third of adults under 30 – do not identify themselves with a religion. This is a growth from 15% to 20% of the population in just five years, and [Read More...]
Pamala Oslie
Hi Everyone! I trust you're all enjoying your life adventures! With the arrival of summer, hopefully you have a great vacation planned so you can relax and release any stress that can come with every day living. If you still have to work or if you'll have the kids home all summer or if you [Read More...]

Image (c)
U.S. Games Systems, Inc.
Tarot Card of the Day
In the most practical terms, what has traditionally been called the Emperor card represents the highest leadership, a head of state or the most exempl... More about this card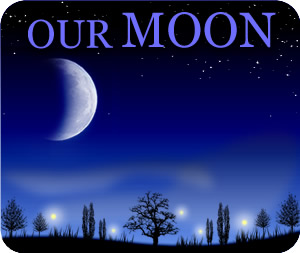 Lunar Phases
62% Illumination
Oddballs rule with Aquarius Moon. You zig, they zag. "I love humanity," somebody once said, "it's people I can't stand." As much as we want the world to be just like us (or some days just to like us), we keep bumping against those different ones. Aquarius says, "Cool! Nothing inspires genius more th... More about this moon phase
Our Changing Sky
Transits are the movements in the sky, and they are so crucial to Astrology and our everyday horoscopes—that's because transits help shape the conditions all around us! Here, we'll explore the meaning of each planet according to the sign it's in right now.
Oct 30, 2014 to Nov 1, 2014
Oct 22, 2014 to Nov 22, 2014
Oct 10, 2014 to Nov 8, 2014
Oct 23, 2014 to Nov 16, 2014
Oct 25, 2014 to Dec 4, 2014
Jul 15, 2014 to Aug 11, 2015
Oct 5, 2012 to Dec 23, 2014
Mar 11, 2011 to May 15, 2018
Feb 3, 2012 to Mar 30, 2025
Nov 26, 2008 to Mar 23, 2023