Sunday, Nov 23, 2014 -- One of your strengths is how you help colleagues feel at ease by supporting their efforts, but you might take your accommodating manner too far today without even realizing it. Unfortunately, focusing all of your attention on everyone else's needs now could impede chasing your creative pursuits. Believe it or not, giving others more freedom to succeed or fail on their own is the ultimate empowerment. Stepping back just a little frees you to make a surprisingly significant breakthrough of your own.
More for Libra
Astrology Commentary
Every New Moon brings a new beginning with the new lunar cycle.  The Sun and the Moon come together in an alchemical conjunctio – the reunification of the masculine conscious force (Sun) with the instinctive lunar feminine (Moon).  When this new beginning occurs in Sagittarius, the sign of adventure and ideas and meaning and just plain [Read More...]
Mercury retrograde today at 3 degrees of Cancer until July 1st, then Neptune retrograde Monday at 7 degrees of Pisces until November 16 and the stories have started coming in! This is the opportunity to see things differently – that's the main theme – you can "change your mind". Everything is a matter of perception [Read More...]
The commercials for the holidays started early, and I'm noticing from my sessions that so has the deep missing and depression that tags along during this time. Whether you've experienced a divorce, the end of a friendship, or the loss of a loved one, the holidays can make the missing even more painful. Instead of [Read More...]
Kristy Robinett
We all have intuition. Every single one of us. It doesn't mean that you have to hang up a flashy 'Psychic' sign on your office door, but you can if you want. Intuition comes from within us, around us and from past experiences. It is supposed to teach us what to do and where to [Read More...]
Frederic and Mary Ann Brussat
Let's stop being so negative about the group that is transforming religion and spirituality in the 21st century. One-fifth of the American public – and a third of adults under 30 – do not identify themselves with a religion. This is a growth from 15% to 20% of the population in just five years, and [Read More...]
Pamala Oslie
Hi Everyone! I trust you're all enjoying your life adventures! With the arrival of summer, hopefully you have a great vacation planned so you can relax and release any stress that can come with every day living. If you still have to work or if you'll have the kids home all summer or if you [Read More...]

Image (c)
U.S. Games Systems, Inc.
Tarot Card of the Day
Although it has taken on a strictly romantic revision of meaning in some modern decks, traditionally the Lovers card of Tarot reflected the challenges... More about this card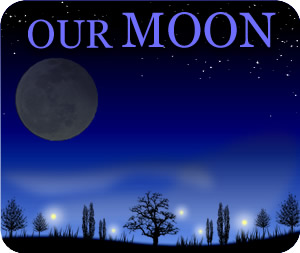 Lunar Phases
10% Illumination
Think of a horse running free. An archer's eye trained on a distant target. A monk's heart and mind expanding to the heavens. The Moon encourages you to reach beyond a limit today. Pick one thing (however small) that you can do in the next hour to renew your sense of adventure and love for the world... More about this moon phase
Our Changing Sky
Transits are the movements in the sky, and they are so crucial to Astrology and our everyday horoscopes—that's because transits help shape the conditions all around us! Here, we'll explore the meaning of each planet according to the sign it's in right now.
Nov 22, 2014 to Nov 24, 2014
Nov 21, 2014 to Dec 21, 2014
Nov 8, 2014 to Nov 27, 2014
Nov 16, 2014 to Dec 10, 2014
Oct 25, 2014 to Dec 4, 2014
Jul 15, 2014 to Aug 11, 2015
Oct 5, 2012 to Dec 23, 2014
Mar 11, 2011 to May 15, 2018
Feb 3, 2012 to Mar 30, 2025
Nov 26, 2008 to Mar 23, 2023