Tuesday, Apr 28, 2015 -- You can take a good idea too far this week because your imaginative approach feels so exhilarating now that you're inclined to run with it as long as you can. But expressing yourself in an artistic manner to grab the spotlight is not a wise application of a passing inspiration. Grandstanding for personal gain won't end up helping your cause. Pay attention to your muse and follow it wherever it goes. Surprisingly, riding your stream of consciousness now will give you the most practical results.
More for Libra
Astrology Commentary
Many people believe that meditation will bring peace and tranquility, and at a certain point, when we are freed from the distress of our discomfort, we do achieve the equanimity which many of us long for. When I began meditating many years ago I was taught that the mind and its thoughts and reactions was the source [Read More...]
Mercury retrograde today at 3 degrees of Cancer until July 1st, then Neptune retrograde Monday at 7 degrees of Pisces until November 16 and the stories have started coming in! This is the opportunity to see things differently – that's the main theme – you can "change your mind". Everything is a matter of perception [Read More...]
"You can call me Jolly," the spirit smiled brightly at me from the side of the bed, sitting on the windowsill that looked over the sprawling green fields. It had only been a few hours before that we drove what felt like five miles up the dirt path to the plantation house. The moss oak [Read More...]
Kristy Robinett
We all have intuition. Every single one of us. It doesn't mean that you have to hang up a flashy 'Psychic' sign on your office door, but you can if you want. Intuition comes from within us, around us and from past experiences. It is supposed to teach us what to do and where to [Read More...]
Frederic and Mary Ann Brussat
Let's stop being so negative about the group that is transforming religion and spirituality in the 21st century. One-fifth of the American public – and a third of adults under 30 – do not identify themselves with a religion. This is a growth from 15% to 20% of the population in just five years, and [Read More...]
Pamala Oslie
Hi Everyone! I trust you're all enjoying your life adventures! With the arrival of summer, hopefully you have a great vacation planned so you can relax and release any stress that can come with every day living. If you still have to work or if you'll have the kids home all summer or if you [Read More...]

Image (c)
U.S. Games Systems, Inc.
Tarot Card of the Day
What has traditionally been known as the Moon card refers to a deep state of sensitivity and imaginative impressionability, developed within a womb of... More about this card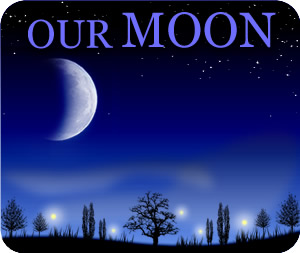 Lunar Phases
48% Illumination
Caution this Moontime: you could get snared by a "Virgo moment." Stuck on a detail you can't abandon, compelled to argue small points with somebody who is as stuck as you. Or suddenly everything is a poorly organized file in need of drastic tidying. Most diabolical is the urge to tear yourself or so... More about this moon phase
Our Changing Sky
Transits are the movements in the sky, and they are so crucial to Astrology and our everyday horoscopes—that's because transits help shape the conditions all around us! Here, we'll explore the meaning of each planet according to the sign it's in right now.
Apr 27, 2015 to Apr 30, 2015
Apr 19, 2015 to May 21, 2015
Apr 14, 2015 to Apr 30, 2015
Apr 11, 2015 to May 7, 2015
Mar 31, 2015 to May 11, 2015
Jul 15, 2014 to Aug 11, 2015
Dec 23, 2014 to Jun 14, 2015
Mar 11, 2011 to May 15, 2018
Feb 3, 2012 to Mar 30, 2025
Nov 26, 2008 to Mar 23, 2023