Sunday, Jul 5, 2015 -- You may be bewildered about which chores you should do today, leading you to believe there's more to life now than finishing tasks. If you were planning on completing a project around the house, you suddenly could change your mind and decide that it's more critical to give yourself a day off. If you have trouble concentrating, try a bit of physical exercise to expend your excess energy before you settle down to work. Ultimately, if you can slip into a creative flow and be productive in some way, you'll be surprised at how easy it is to get back on track.
More for Libra
Astrology Commentary
7/1 Venus conjunct Jupiter - Sun trine Neptune - Full Moon 9 Capricorn, 10:19 pm EDT 7/2 Mercury sextile Uranus 7/3 Mercury square Chiron - Mercury sextile Jupiter 7/5 Mercury sextile Venus 7/6 Sun opposite Pluto 7/8 Mercury enters Cancer - Mars trine Neptune 7/12 Sun square Uranus 7/13 Mercury trine Neptune - Sun trine [Read More...]
Mercury retrograde today at 3 degrees of Cancer until July 1st, then Neptune retrograde Monday at 7 degrees of Pisces until November 16 and the stories have started coming in! This is the opportunity to see things differently – that's the main theme – you can "change your mind". Everything is a matter of perception [Read More...]
"Let today be the day you stop being haunted by the ghost of yesterday. Holding a grudge & harboring anger/resentment is poison to the soul. Get even with people…but not those who have hurt us,  forget them, instead get even with those who have helped us."  Steve Maraboli, Life, the Truth, and Being Free Words can hurt, but [Read More...]
Kristy Robinett
We all have intuition. Every single one of us. It doesn't mean that you have to hang up a flashy 'Psychic' sign on your office door, but you can if you want. Intuition comes from within us, around us and from past experiences. It is supposed to teach us what to do and where to [Read More...]
Frederic and Mary Ann Brussat
Let's stop being so negative about the group that is transforming religion and spirituality in the 21st century. One-fifth of the American public – and a third of adults under 30 – do not identify themselves with a religion. This is a growth from 15% to 20% of the population in just five years, and [Read More...]
Pamala Oslie
Hi Everyone! I trust you're all enjoying your life adventures! With the arrival of summer, hopefully you have a great vacation planned so you can relax and release any stress that can come with every day living. If you still have to work or if you'll have the kids home all summer or if you [Read More...]

Image (c)
U.S. Games Systems, Inc.
Tarot Card of the Day
Traditionally known as the Hierophant, this card refers to a Master and the learning of practical lessons from the study of Natural Law. This energy o... More about this card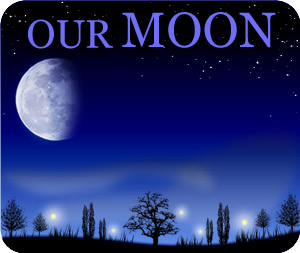 Lunar Phases
36% Illumination
Oddballs rule with Aquarius Moon. You zig, they zag. "I love humanity," somebody once said, "it's people I can't stand." As much as we want the world to be just like us (or some days just to like us), we keep bumping against those different ones. Aquarius says, "Cool! Nothing inspires genius more th... More about this moon phase
Our Changing Sky
Transits are the movements in the sky, and they are so crucial to Astrology and our everyday horoscopes—that's because transits help shape the conditions all around us! Here, we'll explore the meaning of each planet according to the sign it's in right now.
Jul 3, 2015 to Jul 5, 2015
Jun 21, 2015 to Jul 22, 2015
Apr 30, 2015 to Jul 8, 2015
Jun 5, 2015 to Jul 18, 2015
Jun 24, 2015 to Aug 8, 2015
Jul 15, 2014 to Aug 11, 2015
Jun 14, 2015 to Sep 17, 2015
Mar 11, 2011 to May 15, 2018
Feb 3, 2012 to Mar 30, 2025
Nov 26, 2008 to Mar 23, 2023