Saturday, Jan 31, 2015 -- Although you might have a case of the blues today, you can change the game by not taking yourself too seriously. You may be reconsidering the relationship between how much you need to work and what benefits you receive in return. Unfortunately, it might seem as if you're being short-changed, but retreating to your corner to sulk won't solve anything in the long run. Stick with your routine for now, since your temporary discouragement will pass. Fortunately, your rewards are waiting just around the corner.
More for Scorpio
Astrology Commentary
  I recently gave a talk to members of the Spiritual Frontiers Fellowship and wanted to share it here with you.  My friend Beth Owl's Daughter was kind enough to provide the generous introduction.  I am working on converting the video file to one that I can share but in the meantime here is the [Read More...]
Mercury retrograde today at 3 degrees of Cancer until July 1st, then Neptune retrograde Monday at 7 degrees of Pisces until November 16 and the stories have started coming in! This is the opportunity to see things differently – that's the main theme – you can "change your mind". Everything is a matter of perception [Read More...]
Today, January 30th, marks nine years since my mom crossed over. I still remember receiving that early morning phone call to get to the hospital. I had just pulled into the driveway of my then job. I ran up three flights of stairs to tell my supervisor that I was needed at the hospital, only [Read More...]
Kristy Robinett
We all have intuition. Every single one of us. It doesn't mean that you have to hang up a flashy 'Psychic' sign on your office door, but you can if you want. Intuition comes from within us, around us and from past experiences. It is supposed to teach us what to do and where to [Read More...]
Frederic and Mary Ann Brussat
Let's stop being so negative about the group that is transforming religion and spirituality in the 21st century. One-fifth of the American public – and a third of adults under 30 – do not identify themselves with a religion. This is a growth from 15% to 20% of the population in just five years, and [Read More...]
Pamala Oslie
Hi Everyone! I trust you're all enjoying your life adventures! With the arrival of summer, hopefully you have a great vacation planned so you can relax and release any stress that can come with every day living. If you still have to work or if you'll have the kids home all summer or if you [Read More...]

Image (c)
U.S. Games Systems, Inc.
Tarot Card of the Day
The central theme of what is traditionally called the Wheel of Fortune card is cyclical change. The Wheel keeps on rolling, churning events in a cease... More about this card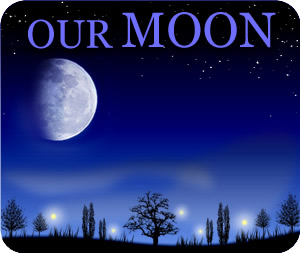 Lunar Phases
18% Illumination
You might be a little sensitive during this Moon. Unfortunately, everyone else is too. If you find yourself in deep water now, look to your intuition to get you out. The real issues are often hidden on Cancer Moon days, or dealt with sideways. People tend to circle the emotional wagons, reach for th... More about this moon phase
Our Changing Sky
Transits are the movements in the sky, and they are so crucial to Astrology and our everyday horoscopes—that's because transits help shape the conditions all around us! Here, we'll explore the meaning of each planet according to the sign it's in right now.
Jan 30, 2015 to Feb 2, 2015
Jan 19, 2015 to Feb 18, 2015
Jan 4, 2015 to Mar 12, 2015
Jan 27, 2015 to Feb 20, 2015
Jan 11, 2015 to Feb 19, 2015
Jul 15, 2014 to Aug 11, 2015
Oct 5, 2012 to Dec 23, 2014
Mar 11, 2011 to May 15, 2018
Feb 3, 2012 to Mar 30, 2025
Nov 26, 2008 to Mar 23, 2023