Friday, Sep 19, 2014 -- You tend to bounce back quickly from disappointment because you see the glass half-full rather than half-empty. Today, as the sky clears, try to get out and do something that will add more joy to your life. Whether it's going to a concert or taking a long hike out in the country, find a way to recharge your soul. Better yet, bring a friend along and talk about what ails you. Expressing your vulnerability activates healing and the potential for more intimate connections.
More for Sagittarius
Astrology Commentary
Two years ago, when the planet of revolution and independence (Uranus) was in the full throes of its challenging aspect to the planet of endings and new beginnings (Pluto), I wrote this article about the upcoming challenge to Scotland's 300-year union with Great Britain. Today voters in Scotland have an opportunity to decide whether to [Read More...]
Mercury retrograde today at 3 degrees of Cancer until July 1st, then Neptune retrograde Monday at 7 degrees of Pisces until November 16 and the stories have started coming in! This is the opportunity to see things differently – that's the main theme – you can "change your mind". Everything is a matter of perception [Read More...]
They don't have fangs and they don't drink blood, but they are just as scary. They are called Psychic Vampires. A psychic vampire is someone whose energy and life force is weak from stress or trauma and so they unconsciously (and sometimes consciously) drain the energy from those around them in order to feel better [Read More...]
Kristy Robinett
We all have intuition. Every single one of us. It doesn't mean that you have to hang up a flashy 'Psychic' sign on your office door, but you can if you want. Intuition comes from within us, around us and from past experiences. It is supposed to teach us what to do and where to [Read More...]
Frederic and Mary Ann Brussat
Let's stop being so negative about the group that is transforming religion and spirituality in the 21st century. One-fifth of the American public – and a third of adults under 30 – do not identify themselves with a religion. This is a growth from 15% to 20% of the population in just five years, and [Read More...]
Pamala Oslie
Hi Everyone! I trust you're all enjoying your life adventures! With the arrival of summer, hopefully you have a great vacation planned so you can relax and release any stress that can come with every day living. If you still have to work or if you'll have the kids home all summer or if you [Read More...]

Image (c)
U.S. Games Systems, Inc.
Tarot Card of the Day
Traditionally, the Magus is one who can demonstrate hands-on magic -- as in healing, transformative rituals, alchemical transmutations, charging of ta... More about this card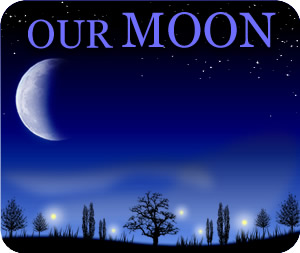 Lunar Phases
26% Illumination
The lions are out today. Stand in the Sun and shake loose your mane. Leo is exuberant, courageous, playful and full of heart. It's a Moontime that inspires heroic feats. What makes a hero? A crazy willingness to do what only you can do. I like how Bob Dylan sang it, "If I'd paid attention to what ot... More about this moon phase
Our Changing Sky
Transits are the movements in the sky, and they are so crucial to Astrology and our everyday horoscopes—that's because transits help shape the conditions all around us! Here, we'll explore the meaning of each planet according to the sign it's in right now.
Sep 18, 2014 to Sep 21, 2014
Aug 22, 2014 to Sep 22, 2014
Sep 1, 2014 to Sep 27, 2014
Sep 5, 2014 to Sep 29, 2014
Sep 13, 2014 to Oct 26, 2014
Jul 15, 2014 to Aug 11, 2015
Oct 5, 2012 to Dec 23, 2014
Mar 11, 2011 to May 15, 2018
Feb 3, 2012 to Mar 30, 2025
Nov 26, 2008 to Mar 23, 2023