Saturday, Aug 30, 2014 -- You are usually a straight shooter with your feelings, but that doesn't mean you like to dwell on them. You normally prefer to let your actions speak for your heart, but you might actually have something to hide today. If you want to take the focus off of your inner process now, there's plenty of interesting topics to discuss other than your emotions. Talking about recent developments at work or sharing your long-range career objectives reduces the pressure and shifts the emphasis to something less personal.
More for Sagittarius
Astrology Commentary
After years of speculation, Brad Pitt and Angelina Jolie secretly married last weekend at their estate in France. Brad and Angelina are totally different astrologically – each offers the other what is lacking in their own chart (see Brad's chart here, and Angelina's chart here). Brad Pitt is a Sagittarius and has Jupiter in Aries [Read More...]
Mercury retrograde today at 3 degrees of Cancer until July 1st, then Neptune retrograde Monday at 7 degrees of Pisces until November 16 and the stories have started coming in! This is the opportunity to see things differently – that's the main theme – you can "change your mind". Everything is a matter of perception [Read More...]
If you've felt on edge the last few days, you might want to blame it on the moon; the upcoming New Moon, that is. Monday, August 25th at 10:13 a.m. EST we welcome in the New Moon which is in the sign of Virgo. This energy affects everyone, not just those born under the Virgo [Read More...]
Kristy Robinett
We all have intuition. Every single one of us. It doesn't mean that you have to hang up a flashy 'Psychic' sign on your office door, but you can if you want. Intuition comes from within us, around us and from past experiences. It is supposed to teach us what to do and where to [Read More...]
Frederic and Mary Ann Brussat
Let's stop being so negative about the group that is transforming religion and spirituality in the 21st century. One-fifth of the American public – and a third of adults under 30 – do not identify themselves with a religion. This is a growth from 15% to 20% of the population in just five years, and [Read More...]
Pamala Oslie
Hi Everyone! I trust you're all enjoying your life adventures! With the arrival of summer, hopefully you have a great vacation planned so you can relax and release any stress that can come with every day living. If you still have to work or if you'll have the kids home all summer or if you [Read More...]

Image (c)
U.S. Games Systems, Inc.
Tarot Card of the Day
Traditionally, the Magus is one who can demonstrate hands-on magic -- as in healing, transformative rituals, alchemical transmutations, charging of ta... More about this card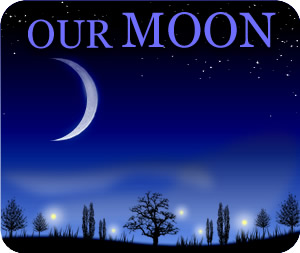 Lunar Phases
32% Illumination
You're Ginger Rogers today. And everyone and everything you meet is Fred Astaire. During this Libra Moontime think "grace in space." If you meet an obstacle or encounter resistance, dance like you expected it to be there. Libra's skill is knowing just how to receive whatever shows up. The trick is r... More about this moon phase
Our Changing Sky
Transits are the movements in the sky, and they are so crucial to Astrology and our everyday horoscopes—that's because transits help shape the conditions all around us! Here, we'll explore the meaning of each planet according to the sign it's in right now.
Aug 27, 2014 to Aug 30, 2014
Aug 22, 2014 to Sep 22, 2014
Aug 15, 2014 to Sep 1, 2014
Aug 11, 2014 to Sep 5, 2014
Jul 25, 2014 to Sep 13, 2014
Jul 15, 2014 to Aug 11, 2015
Oct 5, 2012 to Dec 23, 2014
Mar 11, 2011 to May 15, 2018
Feb 3, 2012 to Mar 30, 2025
Nov 26, 2008 to Mar 23, 2023