Tuesday, Sep 27, 2016 -- Your ability to prioritize the tasks at hand is excellent now, as is your intuition to accurately assess risk. What seems like a gamble to someone else can be almost a sure thing in your steady hands once action-hero Mars kicks into your calculating sign today. Thankfully, you possess the self-confidence to jump into the unknown and still land on your feet. Pursue your ambitions and express your honest opinions, as long as you're willing to follow up with discipline and dedication. As Thomas Jefferson said, "The harder you work, the luckier you get."
More for Capricorn
Astrology Commentary
Henry David Thoreau is quoted as saying, "The question is not what you look at, but what you see." Maybe it's time for a new prescription. Envision the life that you want. Don't fear judgment or the what ifs, just envision what you want your life to look like. Refocus – Stop focusing on being a single mom, [Read More...]
Never make your most important decisions when you are in your worst moods. Wait. Be patient. The storm will pass.The spring will come. ~ Robert H. Schuller.   Our mission or life purpose is much like kittens and puppies. They often choose us. Adjusting our life to accommodate these changes can be stormy, challenging, uncomfortable, and [Read More...]
  "If you are distressed by anything external, the pain is not due to the thing itself but to your own estimate of it; and this you have the power to revoke at any moment."  – Marcus Aurelius   "If your mind can be calm, clear and bright, the environment will be affected and transformed. [Read More...]
I've had quite a few people ask me about the aura cameras. I've had my aura picture taken too. How fun to know people can see what auras looks like. What the cameras measure – at least what has been explained to me by people who own the cameras – is your CURRENT emotional energy. [Read More...]

Image (c)
U.S. Games Systems, Inc.
Tarot Card of the Day
The central theme of what is traditionally called the Wheel of Fortune card is cyclical change. The Wheel keeps on rolling, churning events in a cease... More about this card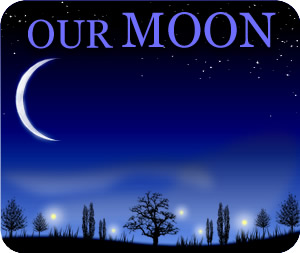 Lunar Phases
20% Illumination
The lions are out today. Stand in the Sun and shake loose your mane. Leo is exuberant, courageous, playful and full of heart. It's a Moontime that inspires heroic feats. What makes a hero? A crazy willingness to do what only you can do. I like how Bob Dylan sang it, "If I'd paid attention to what ot... More about this moon phase
Our Changing Sky
Transits are the movements in the sky, and they are so crucial to Astrology and our everyday horoscopes—that's because transits help shape the conditions all around us! Here, we'll explore the meaning of each planet according to the sign it's in right now.
Sep 25, 2016 to Sep 27, 2016
Sep 22, 2016 to Oct 22, 2016
Jul 30, 2016 to Oct 6, 2016
Sep 23, 2016 to Oct 17, 2016
Sep 26, 2016 to Nov 8, 2016
Sep 8, 2016 to Oct 10, 2017
Sep 17, 2015 to Dec 19, 2017
Mar 11, 2011 to May 15, 2018
Feb 3, 2012 to Mar 30, 2025
Nov 26, 2008 to Mar 23, 2023