Monday, Aug 29, 2016 -- You're anticipating a fabulous adventure that's about to unfold. Although the potential is great, you realize you're not quite ready to embark to points unknown. The conflict between your enthusiasm and your hesitation can shade your excitement with doubt. But there's no reason to worry now, because you have more time than you realize to put everything in order before you start the next journey. Dream big but don't lose focus of the details. Modifying your plans in the days ahead improves your chances for satisfaction.
More for Aquarius
Astrology Commentary
Below are 6 cards from Steven Farmer's EARTH MAGIC Oracle Deck. The backs are all the same, but by using your intuition choose one of the cards that calls out most to you. This is what you will need to work on during this NEW MOON phase. Take a deep breath in and out. Don't [Read More...]
"I gave them my all and they gave me back my life." Mark Barone, artist  You may have heard the saying, "An Act of God", but what about An Act of Dog? And, what do art and compassion have to do with either phrase? More than you may imagine, especially if you love man's best [Read More...]
  "If you are distressed by anything external, the pain is not due to the thing itself but to your own estimate of it; and this you have the power to revoke at any moment."  – Marcus Aurelius   "If your mind can be calm, clear and bright, the environment will be affected and transformed. [Read More...]
I've had quite a few people ask me about the aura cameras. I've had my aura picture taken too. How fun to know people can see what auras looks like. What the cameras measure – at least what has been explained to me by people who own the cameras – is your CURRENT emotional energy. [Read More...]

Image (c)
U.S. Games Systems, Inc.
Tarot Card of the Day
Traditionally, the Magus is one who can demonstrate hands-on magic -- as in healing, transformative rituals, alchemical transmutations, charging of ta... More about this card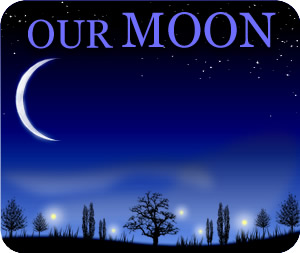 Lunar Phases
14% Illumination
The lions are out today. Stand in the Sun and shake loose your mane. Leo is exuberant, courageous, playful and full of heart. It's a Moontime that inspires heroic feats. What makes a hero? A crazy willingness to do what only you can do. I like how Bob Dylan sang it, "If I'd paid attention to what ot... More about this moon phase
Our Changing Sky
Transits are the movements in the sky, and they are so crucial to Astrology and our everyday horoscopes—that's because transits help shape the conditions all around us! Here, we'll explore the meaning of each planet according to the sign it's in right now.
Aug 28, 2016 to Aug 31, 2016
Aug 22, 2016 to Sep 22, 2016
Jul 30, 2016 to Oct 6, 2016
Aug 29, 2016 to Sep 23, 2016
Aug 2, 2016 to Sep 27, 2016
Aug 10, 2015 to Sep 9, 2016
Sep 17, 2015 to Dec 19, 2017
Mar 11, 2011 to May 15, 2018
Feb 3, 2012 to Mar 30, 2025
Nov 26, 2008 to Mar 23, 2023