Thursday, Nov 26, 2015 -- Just as you begin to settle into your new responsibilities, you are confronted by so much data that the details are overwhelming. You may threaten to throw in the towel today, but your conscience won't let you do it. Instead, this is an opportunity to engage in a dance between the power of knowing the truth and the need to trust your intuition -- even if these two extremes are in direct conflict now. Find a place to stand where you can honor both approaches and you will make the most out of this pivotal turning point.
More for Pisces
Astrology Commentary
Dear friends, All good things must come to an end, and I will no longer be posting my blog on Patheos.  Please come and join me at the original Astrological Musings blog here. Thanks! Lynn
Mercury retrograde today at 3 degrees of Cancer until July 1st, then Neptune retrograde Monday at 7 degrees of Pisces until November 16 and the stories have started coming in! This is the opportunity to see things differently – that's the main theme – you can "change your mind". Everything is a matter of perception [Read More...]
At 5:44 PM today, November 25th, we welcome in he Full Moon, although many have felt the emotional effects over the past few days. This November moon is also known as the Mourning Moon and so don't be surprised if you are missing your loved ones who aren't here – both in physical and in [Read More...]
Kristy Robinett
We all have intuition. Every single one of us. It doesn't mean that you have to hang up a flashy 'Psychic' sign on your office door, but you can if you want. Intuition comes from within us, around us and from past experiences. It is supposed to teach us what to do and where to [Read More...]
Frederic and Mary Ann Brussat
Let's stop being so negative about the group that is transforming religion and spirituality in the 21st century. One-fifth of the American public – and a third of adults under 30 – do not identify themselves with a religion. This is a growth from 15% to 20% of the population in just five years, and [Read More...]
Pamala Oslie
Hi Everyone! I trust you're all enjoying your life adventures! With the arrival of summer, hopefully you have a great vacation planned so you can relax and release any stress that can come with every day living. If you still have to work or if you'll have the kids home all summer or if you [Read More...]

Image (c)
U.S. Games Systems, Inc.
Tarot Card of the Day
The challenge of what has traditionally been known as the Hermit card is to be able to recognize a teacher in a humble disguise. This font of mysterio... More about this card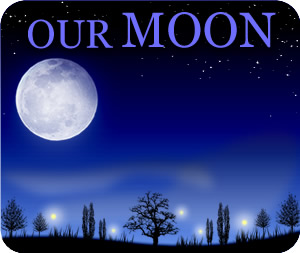 Lunar Phases
2% Illumination
Feeling restless? The Moon says, "You're a butterfly. A kite on a windy day. Soar, spin, let your thoughts roam. Start a couple new books. Visit friends. Enjoy the incredible lightness of being." And just try to stop yourself from gossiping! That's Hermes at work, the god behind this Gemini Moon: st... More about this moon phase
Our Changing Sky
Transits are the movements in the sky, and they are so crucial to Astrology and our everyday horoscopes—that's because transits help shape the conditions all around us! Here, we'll explore the meaning of each planet according to the sign it's in right now.
Nov 25, 2015 to Nov 27, 2015
Nov 22, 2015 to Dec 21, 2015
Nov 20, 2015 to Dec 9, 2015
Nov 8, 2015 to Dec 4, 2015
Nov 12, 2015 to Jan 3, 2016
Aug 10, 2015 to Sep 9, 2016
Sep 17, 2015 to Dec 19, 2017
Mar 11, 2011 to May 15, 2018
Feb 3, 2012 to Mar 30, 2025
Nov 26, 2008 to Mar 23, 2023