Tuesday, Aug 23, 2016 -- A sudden realization reveals a radical solution to an existing problem today. But you must consistently follow through on your intentions or people will lose faith in you. A hard-core conjunction between expressive Mars and repressive Saturn imposes limits that separate truth from fiction now. Relationships can be tested by a lack of trust or by mounting stress; if you value the connection, focus on fixing the situation instead of adding more emotional fuel to the fire. St. Thomas Aquinas wrote, "A man has free choice to the extent that he is rational."
More for Gemini
Astrology Commentary
She kept her composure as she sat across from me, stiff and formal, but her soul told another story, as did the spirit standing next to her. "I don't really believe in this…," Marla said, waving her hands in the air in a hocus pocus fashion. "That's okay," I smiled. "You don't need to believe for [Read More...]
"Sleep is the best meditation." ~Dalai Lama Daily Affirmation: "Meditation will quiet my mind and empower my soul."~Kathleen O'Keefe-Kanavos   Do you meditate or pray for spiritual guidance? The answers to your prayers may come to you in your meditations and dreams as Intuition, or Inner guidance, which is your innate gift. When facing crisis, [Read More...]
  "If you are distressed by anything external, the pain is not due to the thing itself but to your own estimate of it; and this you have the power to revoke at any moment."  – Marcus Aurelius   "If your mind can be calm, clear and bright, the environment will be affected and transformed. [Read More...]
I've had quite a few people ask me about the aura cameras. I've had my aura picture taken too. How fun to know people can see what auras looks like. What the cameras measure – at least what has been explained to me by people who own the cameras – is your CURRENT emotional energy. [Read More...]

Image (c)
U.S. Games Systems, Inc.
Tarot Card of the Day
What has traditionally been known as the Star card is about reconnecting one's Soul with the Divine -- the transcending of personality, family, commun... More about this card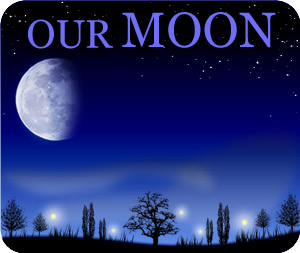 Lunar Phases
70% Illumination
It's a steady and grounded Taurus Moon. Not a day for roller coasters, airborne, screaming with delight. Or is it? Indulge in the sheer pleasure of being here, adored by gravity, earth's invisible embrace. Enjoy your weight. Roll in a newly mowed lawn. Celebrate your voice: shout, sing or whisper in... More about this moon phase
Our Changing Sky
Transits are the movements in the sky, and they are so crucial to Astrology and our everyday horoscopes—that's because transits help shape the conditions all around us! Here, we'll explore the meaning of each planet according to the sign it's in right now.
Aug 22, 2016 to Aug 24, 2016
Aug 22, 2016 to Sep 22, 2016
Jul 30, 2016 to Oct 6, 2016
Aug 5, 2016 to Aug 29, 2016
Aug 2, 2016 to Sep 27, 2016
Aug 10, 2015 to Sep 9, 2016
Sep 17, 2015 to Dec 19, 2017
Mar 11, 2011 to May 15, 2018
Feb 3, 2012 to Mar 30, 2025
Nov 26, 2008 to Mar 23, 2023