Wednesday, Sep 28, 2016 -- Adhering to a healthy diet and a steady exercise routine may seem like an elusive goal now, but one that will be quite rewarding if you make a sincere effort. A wide variety of physical activities and delicious foods to choose from allow you to jump from one to another whenever you feel like it. Although you can improve your well-being by changing your habits, limiting your exposure to negative vibrations could be even more important today. Protect yourself by withdrawing from pessimistic people before you feel energetically drained by them. Your boundaries, your choice.
More for Cancer
Astrology Commentary
Ever since I was a little girl I dreamed of living in a farmhouse. The vision never really changed – a gravel road, lots of trees, and wildlife would surround the home. The architecture of the home wasn't important in my vision; a Victorian or a Cape Code, it didn't matter as long as there [Read More...]
Never make your most important decisions when you are in your worst moods. Wait. Be patient. The storm will pass.The spring will come. ~ Robert H. Schuller.   Our mission or life purpose is much like kittens and puppies. They often choose us. Adjusting our life to accommodate these changes can be stormy, challenging, uncomfortable, and [Read More...]
  "If you are distressed by anything external, the pain is not due to the thing itself but to your own estimate of it; and this you have the power to revoke at any moment."  – Marcus Aurelius   "If your mind can be calm, clear and bright, the environment will be affected and transformed. [Read More...]
I've had quite a few people ask me about the aura cameras. I've had my aura picture taken too. How fun to know people can see what auras looks like. What the cameras measure – at least what has been explained to me by people who own the cameras – is your CURRENT emotional energy. [Read More...]

Image (c)
U.S. Games Systems, Inc.
Tarot Card of the Day
Traditionally, what has been known as the Justice card has to do with moral sensitivity and that which gives rise to empathy, compassion and a sense o... More about this card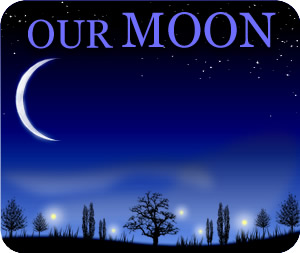 Lunar Phases
10% Illumination
Caution this Moontime: you could get snared by a "Virgo moment." Stuck on a detail you can't abandon, compelled to argue small points with somebody who is as stuck as you. Or suddenly everything is a poorly organized file in need of drastic tidying. Most diabolical is the urge to tear yourself or so... More about this moon phase
Our Changing Sky
Transits are the movements in the sky, and they are so crucial to Astrology and our everyday horoscopes—that's because transits help shape the conditions all around us! Here, we'll explore the meaning of each planet according to the sign it's in right now.
Sep 27, 2016 to Sep 29, 2016
Sep 22, 2016 to Oct 22, 2016
Jul 30, 2016 to Oct 6, 2016
Sep 23, 2016 to Oct 17, 2016
Sep 26, 2016 to Nov 8, 2016
Sep 8, 2016 to Oct 10, 2017
Sep 17, 2015 to Dec 19, 2017
Mar 11, 2011 to May 15, 2018
Feb 3, 2012 to Mar 30, 2025
Nov 26, 2008 to Mar 23, 2023