Tuesday, Oct 6, 2015 -- You may be short on time, energy or money today as dark Pluto squares the impulsive Aries Sun in your 2nd House of Resources. You might overcompensate if you think you mismanaged a project now, bolting ahead early in the day. You're not sure why anyone would stand in your way, yet your eagerness could stir up resistance from others. Stick to your position and don't push the panic button yet. A thorough reevaluation of your goals now leads you back to the road to success.
More for Virgo
Astrology Commentary
Dear friends, All good things must come to an end, and I will no longer be posting my blog on Patheos.  Please come and join me at the original Astrological Musings blog here. Thanks! Lynn
Mercury retrograde today at 3 degrees of Cancer until July 1st, then Neptune retrograde Monday at 7 degrees of Pisces until November 16 and the stories have started coming in! This is the opportunity to see things differently – that's the main theme – you can "change your mind". Everything is a matter of perception [Read More...]
Happy OCTOBER! Below are 5 cards from Doreen Virtue's ANGEL THERAPY Oracle Deck. The backs are all the same, but by using your intuition choose one of the cards that calls out most to you. This is what you will need to work on this month. Take a deep breathe in and out. Don't second [Read More...]
Kristy Robinett
We all have intuition. Every single one of us. It doesn't mean that you have to hang up a flashy 'Psychic' sign on your office door, but you can if you want. Intuition comes from within us, around us and from past experiences. It is supposed to teach us what to do and where to [Read More...]
Frederic and Mary Ann Brussat
Let's stop being so negative about the group that is transforming religion and spirituality in the 21st century. One-fifth of the American public – and a third of adults under 30 – do not identify themselves with a religion. This is a growth from 15% to 20% of the population in just five years, and [Read More...]
Pamala Oslie
Hi Everyone! I trust you're all enjoying your life adventures! With the arrival of summer, hopefully you have a great vacation planned so you can relax and release any stress that can come with every day living. If you still have to work or if you'll have the kids home all summer or if you [Read More...]

Image (c)
U.S. Games Systems, Inc.
Tarot Card of the Day
What has traditionally been known as the Judgement card, sometimes entitled Resurrection, represents the great reunion that the ancients believed woul... More about this card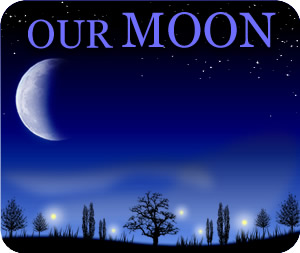 Lunar Phases
62% Illumination
The lions are out today. Stand in the Sun and shake loose your mane. Leo is exuberant, courageous, playful and full of heart. It's a Moontime that inspires heroic feats. What makes a hero? A crazy willingness to do what only you can do. I like how Bob Dylan sang it, "If I'd paid attention to what ot... More about this moon phase
Our Changing Sky
Transits are the movements in the sky, and they are so crucial to Astrology and our everyday horoscopes—that's because transits help shape the conditions all around us! Here, we'll explore the meaning of each planet according to the sign it's in right now.
Oct 5, 2015 to Oct 8, 2015
Sep 22, 2015 to Oct 23, 2015
Aug 27, 2015 to Nov 1, 2015
Jul 31, 2015 to Oct 8, 2015
Sep 24, 2015 to Nov 12, 2015
Aug 10, 2015 to Sep 9, 2016
Sep 17, 2015 to Dec 19, 2017
Mar 11, 2011 to May 15, 2018
Feb 3, 2012 to Mar 30, 2025
Nov 26, 2008 to Mar 23, 2023