Monday, Aug 31, 2015 -- You are proud of being the uncontested champ of the balancing act, yet you're feeling somewhat unsettled today. The cosmic conflict between the willful Sun and surreal Neptune pulls you in two directions. Part of you is busy ascending into spiritual realms as another part sticks around to handle the very real limitations of the material world. You may idealize the situation, yet it is essential to see things as they truly are now. Honoring the invisible and the tangible ensures that you'll be ready for whatever happens next.
More for Libra
Astrology Commentary
Jupiter entered Virgo on August 11th, 2015 and will remain in that sign until September 9, 2016.  Because Jupiter's orbital period is about 12 years, it spends about a year in each sign. Jupiter, in his role as King of the Gods, inspires us to higher aspirations – to be bigger and better than we [Read More...]
Mercury retrograde today at 3 degrees of Cancer until July 1st, then Neptune retrograde Monday at 7 degrees of Pisces until November 16 and the stories have started coming in! This is the opportunity to see things differently – that's the main theme – you can "change your mind". Everything is a matter of perception [Read More...]
The inspiration you seek is already within you.  Be silent and listen.  –Rumi Sunday evening it was announced that Dr. Wayne Dyer passed away. Many years ago I was able to talk to Wayne Dyer about his work and my own. His words were comforting, loving and sensitive. Last night I had a dream that Maya Angelou and Dr. Dyer were [Read More...]
Kristy Robinett
We all have intuition. Every single one of us. It doesn't mean that you have to hang up a flashy 'Psychic' sign on your office door, but you can if you want. Intuition comes from within us, around us and from past experiences. It is supposed to teach us what to do and where to [Read More...]
Frederic and Mary Ann Brussat
Let's stop being so negative about the group that is transforming religion and spirituality in the 21st century. One-fifth of the American public – and a third of adults under 30 – do not identify themselves with a religion. This is a growth from 15% to 20% of the population in just five years, and [Read More...]
Pamala Oslie
Hi Everyone! I trust you're all enjoying your life adventures! With the arrival of summer, hopefully you have a great vacation planned so you can relax and release any stress that can come with every day living. If you still have to work or if you'll have the kids home all summer or if you [Read More...]

Image (c)
U.S. Games Systems, Inc.
Tarot Card of the Day
Traditionally called the High Priestess, this major arcana, or trump, card represents human wisdom. She can be viewed as a kind of female Pope, the an... More about this card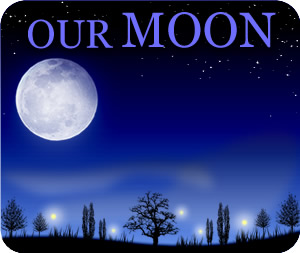 Lunar Phases
12% Illumination
The weatherman may say rain, but expect some Sun to shoot through the clouds. Aries Moon draws fire into the atmosphere, stimulating life force and vitality. You're alive, filled with your own thoughts, centered into the vision before your own two eyes. It's all about you today. Trouble is, everyone... More about this moon phase
Our Changing Sky
Transits are the movements in the sky, and they are so crucial to Astrology and our everyday horoscopes—that's because transits help shape the conditions all around us! Here, we'll explore the meaning of each planet according to the sign it's in right now.
Aug 30, 2015 to Sep 2, 2015
Aug 22, 2015 to Sep 23, 2015
Aug 27, 2015 to Nov 1, 2015
Jul 31, 2015 to Oct 8, 2015
Aug 8, 2015 to Sep 24, 2015
Aug 10, 2015 to Sep 9, 2016
Jun 14, 2015 to Sep 17, 2015
Mar 11, 2011 to May 15, 2018
Feb 3, 2012 to Mar 30, 2025
Nov 26, 2008 to Mar 23, 2023