Saturday, Jul 23, 2016 -- Your theme song today could be the Beatles' "Good Day Sunshine." You can barely contain your enthusiasm for an upcoming special event. Or, you might be happily anticipating fun activities involving friends or family. Just remember that the unobscured Sun casts shadows and the brightness makes it hard to see what lurks in the darkness. Nevertheless, there's no need to fear the shade; it just means that you are standing in the light.
More for Scorpio
Astrology Commentary
Six or so months ago I saw an advertisement for a new fitness class called Barre. Essentially Barre mixes pilates (read about my love for pilates here), dance, yoga and calisthenics to music, and it can include weights, balls, and bands all the while using a dance  barre. When I was younger I took every [Read More...]
    Could you still find joy in life if you had lost all the loved ones in your family to tragedy that included fire and murder? Lynne did and she is here to tell you how she is still Living Hope. As an infant, Lynne Cockrum-Murphy survived a tragic house fire that claimed her father and two [Read More...]
  "If you are distressed by anything external, the pain is not due to the thing itself but to your own estimate of it; and this you have the power to revoke at any moment."  – Marcus Aurelius   "If your mind can be calm, clear and bright, the environment will be affected and transformed. [Read More...]
I've had quite a few people ask me about the aura cameras. I've had my aura picture taken too. How fun to know people can see what auras looks like. What the cameras measure – at least what has been explained to me by people who own the cameras – is your CURRENT emotional energy. [Read More...]

Image (c)
U.S. Games Systems, Inc.
Tarot Card of the Day
In the most practical terms, what has traditionally been called the Emperor card represents the highest leadership, a head of state or the most exempl... More about this card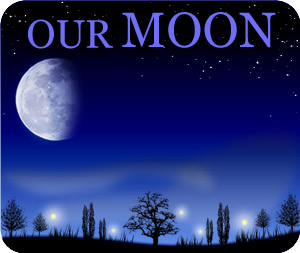 Lunar Phases
34% Illumination
On a Pisces Moon, think foot massage. Soak your soles in a calming lavender bath. Feet are ruled by Pisces; maybe it's the way they cushion against the hard ground. Let yourself drift and dream today. Forget that pressured list in your day planner; don't bother with a watch. You'll accomplish more b... More about this moon phase
Our Changing Sky
Transits are the movements in the sky, and they are so crucial to Astrology and our everyday horoscopes—that's because transits help shape the conditions all around us! Here, we'll explore the meaning of each planet according to the sign it's in right now.
Jul 21, 2016 to Jul 24, 2016
Jul 21, 2016 to Aug 22, 2016
Jul 13, 2016 to Jul 30, 2016
Jul 11, 2016 to Aug 5, 2016
May 27, 2016 to Aug 2, 2016
Aug 10, 2015 to Sep 9, 2016
Sep 17, 2015 to Dec 19, 2017
Mar 11, 2011 to May 15, 2018
Feb 3, 2012 to Mar 30, 2025
Nov 26, 2008 to Mar 23, 2023