Spirituality comes in as many forms as there are people to contemplate it, and the internet offers a wonderful opportunity for them to meet up and discuss their varying viewpoints. Anyone who feels him or her-self struggling to maintain spiritual or religious buoyancy in a world of persistent distractions and confusions should seek the counsel of communities they find comfortable, stimulating, and welcoming. Doing so can help nurture a sense of spiritual well-being and awareness, allowing an individual to constantly grow and move forward instead of merely stagnating. Please be aware that because this is a Christian-oriented education blog, the majority of sites listed understandably come from that angle. This absolutely does not, however, dilute or negate the contributions of other faiths on society as a whole. Those curious about seeking out what religions beyond the Christian (and even the Abrahamic) really must do so, as it will certainly open up new ideas that can supplement one's understanding of themselves and their beliefs.
1. beliefnet: beliefnet - an indispensable, multidenominational online resource that explores the nature and applications of faith and spirituality - hosts an amazing array of blogs from a diverse selection of writers. There is almost literally something here for everyone.
2. tinybuddha.com: True to its name, tinybuddha.com would like its readers to learn how to simplify and streamline their lives in order to find true happiness. This is to be accomplished using spirituality as a conduit.
3. GetReligion.org: News, politics, and spirituality blend together to offer visitors a broad perspective on how faith and religion shape daily life and fall victim to misunderstanding.
4. ChristianityToday: Evangelical and conservative Christians in need of spiritual guidance have 4 blogs to choose from - the LifeBlog, Politics, Movies, and Women's.
5. Muslim Matters: Islam: Regardless of one's religious convictions, the Islam blog at Muslim Matters offers up quite a bit of insight on the role inspiration and spirituality play in everyday life. Beneficial to everyone, many of their concepts can be applied to almost any faith.
6. The Dude Abides: Cathleen Falsani blogs about spirituality through a pop culture filter, finding the moments of clarity and guidance in music, movies, and other forms of entertainment.
7. The Seeker: Chicago Tribune blogger Manya Brachear dissects her own personal spiritual journey as well as that of the world around her through news, essays, and other postings.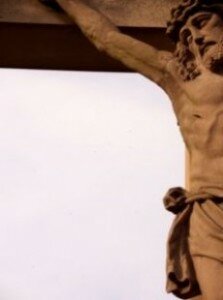 8. Faith & Reason: Cathy Lynn Grossman with USA Today keeps readers engaged with stories of how spirituality sometimes significantly impacts religion, ethics, practices, and rituals.
9. The God Blog: Spirituality does not exist in a vacuum, and few people understand that better than Brad A. Greenberg. Here, he shares his thoughts, experiences, and observations regarding the role faith and guidance plays in the world as a whole.
10. Patheos: Like beliefnet, Patheos offers up numerous blogs and forums on a very broad spectrum of spiritual and religious topics to give readers a broad understanding of the myriad perspectives available.