I've done a few articles of similar nature, and have decided to create the definitive documentation of said contraceptive suckage. For those of you currently on The Pill: I in no way condemn you, I only wish to inform you. Keep an open mind.
1. More than doubles a woman's risk of breast cancer. And not just any old breast
cancer, but the most deadly subtype that exists; triple-negative breast cancer. Being some one who likes breasts a lot, and loves women even more, this is entirely whack.
The Evidence. (Boring, I know, but it's worth your time to be informed): This was confirmed in the prestigious California cancer-research journal, Cancer Epidemiology, Biomarkers and Prevention, from which I quote the article Risk Factors for Triple-Negative BreastCancer in Women Under the Age of 45 Years: "Oral contraceptive use ≥1 year was associated with a 2.5-fold increased risk for triple -negative breast cancer." One year! And, they go on to add, it gets worse. "Furthermore, the risk among oral contraceptive users conferred by longer oral contraceptive duration and by more recent use was significantly greater[...]Among women ≤40 years, the relative risk for triple-negative breast cancer associated with oral contraceptive use ≥1 year was 4.2." The evidence is in. The Pill leads to the death of women.
It's absolutely insane. Woman who regularly use the pill are 4.2 times more likely to get breast cancer. Husbands, boyfriends, men, do you understand that when you make sure your lover is on the Pill, you increase her risk of cancer? If you do – if you really, truly do – and you continue its use, I shudder for you. Women on the Pill, are you truly willing to do this to your bodies?
Meanwhile, the world is stunned that cases of breast cancer have risen by over 80% since the 1970′s. Hm, what else really took off in the seventies? Oh, it must have been that women stopped exercising, or that they simply don't check themselves enough. It's their fault. Of course.
2. Racist, sexist, ridiculous origins. The creation of the Pill represents the worst approach to getting a drug approved since, well…
Shall we make a brief run through the Pill's noble creation history? The brain-child (get it?) of Margaret Sanger – a flaming eugenicist and founder of Planned Parenthood – it was created specifically for the purpose of eugenics, to get rid of those dirty, unintelligent black people. Besides the men and women who participated in the study of the first human birth control pill, it was tested – without consent – on 12 female and 16 mental care patients. Classy.
Three women died in the studies. They continued the studies on women. Male cases showed some testicular swelling. They stopped all studies on men. (Need I note that it was a man running this study, Dr. Gregory Pincus?) In case you were wondering why men don't have a birth control pill the answer – though I've looked high and low for another one – seems to be sexism. This is a rather common consensus amongst the feminist community, funnily enough.
And so it went – the dosage of artificial estrogen was insane, the creators received reports from their 'patients' of 132 blood clots, 11 of which were terminal, but denied that it could have possibly been the Pill. It wasn't until 1988 that the FDA finally managed to pull the high-dose pills off the market. But as we know now, from the long list of symptoms sung calmly over shots of flowers swaying in the breeze, the Pill still causes blood clotting, and women still die. (Other Sources: http://www.pbs.org/wgbh/amex/pill/peopleevents/e_puertorico.html, here, http://en.wikipedia.org/wiki/Birth_control#Early_history)
3. Makes it harder for women to find a good partner.
…and gives me my first ever excuse to visit the gossip columnists. The issue here is that
women on the birth-control pill lose the natural ability to pick out – actually to sniff and kiss out – a man with an immune system that compliments their own. In the wild and wonderful world of mating, you're going to be naturally, chemically attracted to a man with an immune system unlike your own, because two varying adult immune systems have a good chance of creating one healthy, balanced little-baby-immune-system. To put it simply, women on The Pill end up unnaturally attracted to someone – biologically – like their brother.
(It has been suggested that this is why our culture is so immodest. When a young woman cannot attract the man she wants just by being herself – that is to say by her natural pheromonal attractiveness - she must compensate. And compensate she does, with tube-tops, if we're unlucky.)
What's the problem with all this? If you come off the Pill – which so many contracepting couples do at some point in their relationship – you're not likely to remain attracted to someone like your brother.
Which leads me to the next reason the Pill sucks.
4. Divorce. Simply put, a contracepting couple is more likely to get divorced than a couple
using some form of natural family planning. This can be attributed to all sorts of reasons. An openness to creating new life helps bring couples closer together. Methods of contraception put real barriers between man and wife, canceling the beautiful act of sexual communication, an act as essential as verbal communication. Women on the pill can't find a man they are compatible partners with. But whatever the reason, the data is in. Those that use only NFP have a less than 0.2% chance of divorce. Compare that to the national average of 50% and you'll understand what I'm talking about here.
Now it was posited, the last time I mentioned this, that the only reason this is true is because NFP users are usually Catholic, and the Catholic religion promotes long-lasting marriages. To which I say "hell yeah it does!" But this in no way takes away the guilt of the Pill (and other forms of birth control) in regards to our culture of divorce. Unfortunately, American Catholics are really no better than anybody else when it comes to artificial contraception, and the NFP/Contraceptive divorce rate is the same as the general population, even if there are overall less divorces. But even if that complaint were true, there's still this:
I'm not saying that correlation implies causation. If anything – taking into account the earlier statistics on contraceptive use and divorce – I'm making a hypothesis: That the rise of contraceptive use in the late sixties/early seventies contributed to the similar rise in the divorce rate at the same time, and that the maintenance of our contraceptive culture aids to the maintenance of that incredibly high divorce rate.
5. Bad sex. This is the worst, as far as I can tell. And I know, I know, I've mentioned it before. But I only mention it again because I truly don't mind being the guy who constantly stands up for women having better sex. So, Biology 101: A female most wants to have sex when she is ovulating. The Pill ends ovulation. A woman's hormonal cycle flatlines, and guess what? That strong desire to have sex flatlines with it.
Now whenever I write this I tend to get a bunch of dudes protesting. This always strikes me as odd – and perhaps even just a wee, tiny bit sexist. So, men, why don't you ask your wife/committed sexual partner whether basic science applies to her, instead of just assuming she's having the time of her life. And then there's the fact that men are most attracted to women when they're ovulating. (Spoiler Alert: This is not a coincidence.) It's interesting to note that, given 80% of our fertility-aged women are on birth-control, it's distinctly likely that there are men out there who have no idea what it's like to really, really, naturally want to have sex.
And looking from a Martian view of our sex lives, one would have to conclude this to be fairly well evidenced. One need only step into the media fray to hear the demands that sex be displayed on TV, free from moral scruples, taught in kindergarten, performed in groups, with friends, members of the same sex, oneself, improved by various mechanical devices, and discussed in magazines and talk shows. The divorce rate is sky high, infidelity rates likewise, and porn is more commonplace than Bible reading. We seem rather desperate to wring some joy and fun out of an action humanity has never needed to wring.
6. Attacks guys. This is a consequence that doesn't get talked about as often, but is undeniably scary. Mostly because I'm a guy and I'm projecting. But seriously, imagine you're a guy, with the natural inclination to mate, surrounded by women with whom you are not - chemically, biologically - inclined to mate with.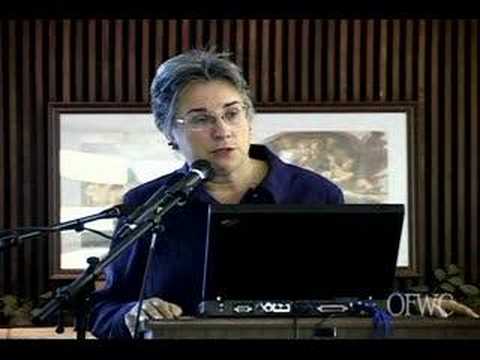 Increase in confusion, violence, masturbation and homosexual behavior? All well and fine, a cute experiment, right? It's what your average, American, teenage boy is growing up with! The truth is we don't know exactly what it's doing to the modern man, but it certainly isn't something we can conveniently gloss over. We would never look at a chemical that causes cancer in monkeys and say, "Oh, but this couldn't happen to us! We like this chemical!" And yet no-one seems to be worrying about The Pill's affect on men. I am willing to bet my life that the rise in pornography-use/masturbation in adult men does not mirror the rise in hormonal contraceptive use by some strange and coincidental accident.
Then there exists the fact that women used to be more attracted to men like this:
And are currently more attracted to men like this:
…the reason being hormonal contraceptives turn women off masculine men. Manhood is attacked. You want girls to like you? Act more like a girl.
7. Destroys life. If you are already on the pro-choice side of the house, feel free to skip this part. After all, if life begins whenever you define it (instead of, oh I dunno, at the beginning) then the fact that The Pill causes abortions won't be of any consequence to you. But for the sane among us, educate yerself:

The Pill as it exists today does not just prevent life from ever coming into being, it destroys it after it is created. A human person is killed by The Pill.
8. Turns guy fish into guy/girl fish. It works like this: Woman takes pill. Woman urinates. Pill goes in water. Fish is in water. Fish gets a hit of estrogen. Fish gets deformed. OK, moment of honesty. I don't care about the fish, as long as they are still tasty. I care about human beings. What's happening when we bathe our children, when we drink from water fountains? Not to pretend that I'm a science major, but drinking estrogen-tainted water can't be good for you. In fact, it has always been well-known that birth control can be distributed on a population-wide basis through the drinking supply. In 1977 Obama's Director of the White House Office of Science and Technology Policy, John Holdren, wrote:
Adding a sterilant to drinking water or staple foods is a suggestion that seems to horrify people more than most proposals for involuntary fertility control. Indeed, this would pose some very difficult political, legal, and social questions, to say nothing of the technical problems. No such sterilant exists today, nor does one appear to be under development. To be acceptable, such a substance would have to meet some rather stiff requirements: it must be uniformly effective, despite widely varying doses received by individuals, and despite varying degrees of fertility and sensitivity among individuals; it must be free of dangerous or unpleasant side effects; and it must have no effect on members of the opposite sex, children, old people, pets, or livestock.
O.K, new reason the pill sucks. People in power get scary-ass ideas.
9. Being a Jerk to Women. You ever noticed that the burden of contraception is
entirely on women? Unless a married couple is using condoms every night of their life, then the lady is on a hormonal contraceptive. And thus she gets to risk any one of the long list of side effects – blood clots, strokes, breast cancer, nausea, breast tenderness, fluid retention, weight gain, acne, breakthrough bleeding, missed periods, headaches, depression, anxiety, other mood changes, and lower sexual desire – while the man gets infertile sex. I guess she might be taking one for the team, but what team? And even if she isn't on the pill, every other birth control device, besides the notoriously ineffective condom, seems to be aimed at women, saying, "it is you who presents a danger, a risk, a problem that needs solving, your fertility that needs to be suppressed, your life and schedule that must change." Thus we have patches and rings and shots and metals on strings and goodness knows what else, a whole array of weapons that take away a woman's fertility, and it is women that pay. The point of the matter is this: The Pill is a device designed to make woman easier to handle for men.
10. The widespread use of contraception has lead to widespread increase in abortions. Admittedly, this is the fault of all contraception, not simply the Pill, but still a point that everyone should be aware of: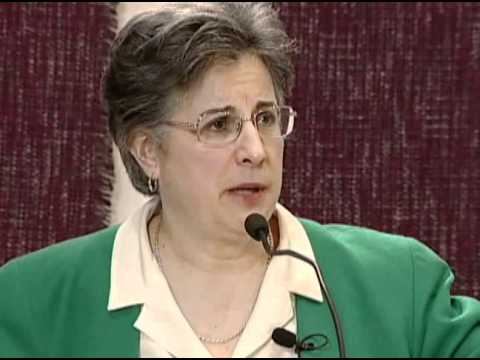 There you have it. Feel free to tell I'm wrong below, but before you do, let me ask you this: What if there was a better way? What if there was an entirely natural method of birth control that not only avoided every one of those afore-mentioned problems, but also improved marriages, led to better sex; had positive benefits? What if that method had a use effectiveness greater than The Pill? What if that same method also had the capacity of targeting reproductive problems like endometriosis, polycystic ovary syndrome, PMS, and infertility – and could heal them? Ladies and gentlemen, there exists such a method. The Pill sucks. I give you in its stead, The CreightonMODEL FertilityCare System. Find a teacher, and change your life for the better.