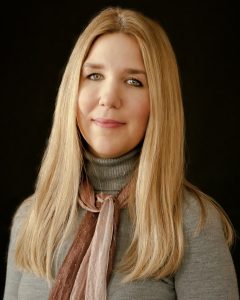 Though I had made my public profession of faith just weeks before I left and though I was attending a college run by the very denomination I was running from, when I started college back in 1990, I was hell-bent (pun intended) on losing my religion. Not losing my faith, mind you. For one, because I didn't believe I could—blessed assurance and all that. But for two, because I didn't want to. I believed in God, believed Jesus died for me, and believed that the Holy Spirit lived within me.
What I wanted to lose was the decade-long battle between what I believed God thought of me as a girl—now woman—and what the church seemed to think God thought of me.
The trouble began back when I was seven: the year I found feminism and Jesus (also: I found my love of writing, but that's another story). It was the year when my Brownie troop leaders drilled into us that "Brownies could do anything" and the same year I figured out that this Jesus person I'd been hearing so much about heard me. That he was real.
So these two things—my feminism and my faith—sort of grew up together. On the inside, this all felt fine. All made sense. But from the outside? I was told they didn't really work.
Though women in my church were educated right along with the men, though families spent fortunes to send their daughters off to college right along with their sons, it seemed the expectation from women was less. As though God expected less from his daughters than he did from his sons. As though the Bible's words on using our gifts and following God's lead and making disciples weren't really even for women.
And even though, along the way, there were women—my best friend's mom, my own mom—and men—my dad—who said the church was wrong, the church has a loud voice on certain issues (in case you hadn't noticed). So even though I knew deep down that God was cool with my feminsty nature (that, actually, he created me with my feministy nature), I wanted to run from the church that said otherwise.
So imagine my surprise on the first day of Religion 103 when my professor—professing the very doctrines and tenants of the church from which I ran—told us that in her class we were to use the gender-inclusive NRSV translation of the Bible because "God's Word was written for women too."
This "expert"—this person who knew more, presumably, about God and the Bible and what God and the Bible thought about women than the people in my church did—spoke the words I'd longed to hear. The words my heart and soul and mind believed but hadn't yet had affirmed by someone "in the know."
And at my desk, in that pale classroom on that early morning in my very first day of my very first semester of college, I felt God smiling on me, resting his hand on my shoulder. I didn't need to run or lose this religion. I needed to reclaim it. I needed to—along with this professor and the many other voices I'd come to hear in the next 20 years, Jo Saxton being among them—was stay and press, fight. Which is—quite handily—what God has created his daughters—his ezers—to do.
Caryn Rivadeneira is the author of Grumble Hallelujah, a regular contributor to the Her.Meneutics blog and co-founder of Redbud Writers Guild. Visit Caryn here.