"Get Out of There!": A montage
Neat stuff from a youtuber who specializes in montages of film moments: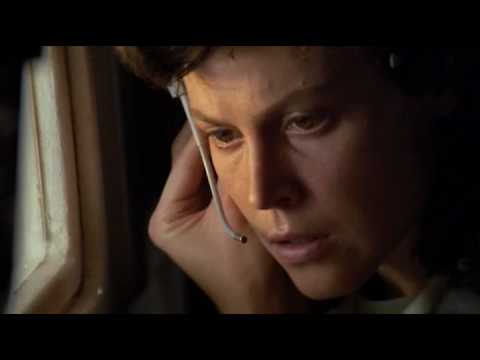 via The Daily Dish
Your Thoughts?
Filed Under: Film
Tagged With: 24, A Simple Plan, Air Force One, Airplane!, Alien, Aliens, Antz, Apocalypse Now, Aqua Teen Hunger Force, Arachnophobia, Armageddon, Avatar, Back to the Future Part II, Bad Boys II, Band of Brothers, Band of Brothers x2, Black Hawk Down, Black Rain, Blue Velvet, Bourne Supremacy, Bourne Ultimatum, Cliffhanger, Crimson Tide, Cube 2: Hypercube, Deep Impact, Die Hard: With a Vengeance, Do The Right Thing, Dreamcatcher, Enemy of the State, Eraser, Film Montages, Finding Nemo, Flags of Our Fathers, Free Willy, G.I. Joe: Rise of Cobra, Grosse Pointe Blank, Hollow Man, Honey I Shrunk The Kids, Independence Day, Indiana Jones and the Last Crusade, King Kong, Kiss Kiss Bang Bang, Leon: The Professional, Lethal Weapon, Lethal Weapon 3, Lord of the Rings: Two Towers, Lost In Space, Mad Max, Mou gaan dou (Infernal affairs), National Treasure, Novelties, Ocean's Twelve, Pandorum, Pearl Harbor, Pushing Tin, Rambo III, Rear Window, Reign of Fire, Rescue Dawn, Revolver, Saw II, Shark Attack 3: Megalodon, Sky Captain and the World of Tomorrow, South Park, Sphere, Spirited Away, Star Trek: Wrath of Khan, Sunshine, The Birds, The Day the Earth Stood Still, The Dirty Dozen, The Fast and the Furious, The Fifth Element, The Firm, The Incredible Hulk, The Man with the Golden Gun, The Manchurian Candidate, The Matrix, The Matrix Reloaded, The Mexican, The Perfect Storm, The Taking of Pelham 123, The X-Files, Tomorrow Never Dies, Top Gun, Ultimate Avengers, War of the Worlds, X-Men 2, X-Men: The Last Stand
Leave a Comment
Like Camels With Hammers and Patheos Atheist on Facebook!
Related posts from Camels With Hammers:
About Daniel Fincke
Dr. Daniel Fincke  has his PhD in philosophy from Fordham University and spent 11 years teaching in college classrooms. He wrote his dissertation on Ethics and the philosophy of Friedrich Nietzsche. On Camels With Hammers, the careful philosophy blog he writes for a popular audience, Dan argues for atheism and develops a humanistic ethical theory he calls "Empowerment Ethics". Dan also teaches affordable, non-matriculated, video-conferencing philosophy classes on ethics, Nietzsche, historical philosophy, and philosophy for atheists that anyone around the world can sign up for. (You can learn more about Dan's online classes here.) Dan is an APPA  (American Philosophical Practitioners Association) certified philosophical counselor who offers philosophical advice services to help people work through the philosophical aspects of their practical problems or to work out their views on philosophical issues. (You can read examples of Dan's advice here.) Through his blogging, his online teaching, and his philosophical advice services each, Dan specializes in helping people who have recently left a religious tradition work out their constructive answers to questions of ethics, metaphysics, the meaning of life, etc. as part of their process of radical worldview change.