Take an 11 minute break and watch this video. It's got a gentle but inspirational message.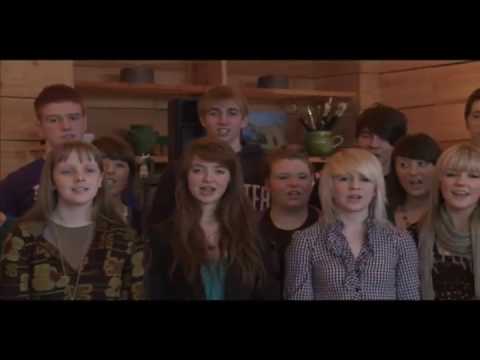 Here's a note from my friend CeCe Miles, whom I met through the Atlanta Chapter of the Ulster Project and who alerted me to this video:
Included in this 10 minute video is a 4 minute segment on the Omagh Community Youth Choir which was formed in 1998 by a young musician in Omagh named Daryl Simpson to unite Catholic and Protestant youth after the atrocity of the Omagh bomb which killed 29 people and 2 unborn babies and maimed 300 others on a beautiful summer Saturday in August.  One of our 2004 Atlanta Ulster Project teens, Elaine Gallagher is featured in the video.  It was released last week and had over 65,000 hits on the first day.  By happenstance I was in Omagh on the day of the release was privileged to hear the choir sing at a featured community event that evening.  The CD is available through Amazon.com and at Starbucks for those interested in hearing more.  The choir performed last summer at the Milwaukee Irish Festival–the largest in the US I am told-and may come to the US again. By the way, Daryl Simpson is part of the trio who perform as the "Celtic Tenors" and tour regularly in various parts of the US. I hope you enjoy!
Incidentally, the 2004 Ulster Project Teens participated in the Brigid's Well Celtic Spirituality Group that I was leading at the time. So I feel a particular kinship to the young people of Omagh, and certainly admire their fortitude in refusing to let terrorism and religious bigotry have the final say in defining (and dividing) their community.