My journey into contemplative practice began at Shalem.
Before I discovered the Shalem Institute in the spring of 1984, mysticism and contemplation were pretty much just topics I liked to read about. That's not to say these topics weren't meaningful to me, or that they did not give me a sort of intellectual spirituality that accompanied me during my college years. I'm an introvert and it's my style to read about something before I'll actually take the risk to go and meet someone who's doing it (whatever "it" might be). So from the time I started reading Evelyn Underhill to my first encounter with people actually engaging in the practice of intentional silence was almost five years. Slow learner, I am. But when I finally busted out of my introverted shell and reached out to others, it was the Shalem Institute where I made contact. I was a nerdy, shy (introvert, remember) graduate student at George Mason University in Fairfax, VA; my girlfriend at the time saw in the Washington Post or the City Paper that a one-woman play about Julian of Norwich would be performed at the Washington Cathedral. So I went to the play, and there I discovered Shalem, the organization sponsoring the event. That night I signed up to attend a Julian of Norwich Quiet Day that would be held at Shalem's center in the basement of a nearby congregational church later that month. Innocent boy that I was, I had no idea what a quiet day was: I wrote "Julian Seminar" in the memo line of my check.
So I went to the Quiet Day and found myself sitting in a room with maybe 30 or 40 folks who were committed not only to the spirituality of this medieval mystic but also to the practice of intentional prayer in a context of communal silence. It blew my gaskets off. Having grown up in the wordy world of American Protestantism, I had never experienced anything like it. On that day, almost 30 years ago, I fell in love with silence, recognizing it as the portal to the mysteries. I also fell in love with Shalem.
Over the next three years I met almost monthly with a Shalem staff member as my first spiritual director — a grandmotherly woman named Lin Ludy who very patiently beckoned me out of my self-defensive tendency to intellectualize rather than experience, encouraging me to actually commit to a daily practice of silent prayer (and while it's been a rocky road over three decades, that remains for me my core spiritual practice, out of which everything else — from lectio divina to the daily office to my vocation as a Lay Cistercian — emerges). Before I moved away from the D.C. area in 1987, I also participated in two lengthy classes at Shalem: a six-month-long introduction to spiritual formation, and a similar program on leading contemplative prayer groups. After I moved to the south in 1987, my day-to-day involvement with Shalem ended, although I maintained a reader-relationship with the organization, enjoying the writings of Shalem personnel like Tilden Edwards and Gerald G. May. But then about a year ago, I began meeting regularly with several other Shalem alumni here in Atlanta, who gather about once a month for shared silence and support in our respective ministries. So after all these years, Shalem continues to nurture me.
Recently Shalem announced that to celebrate its fortieth anniversary (Tilden Edwards founded the organization in 1973), it would be sponsoring a 40-hour contemplative prayer vigil beginning October 13, 2013 and running through the 15th. And I am both profoundly honored and deeply moved, because I have been asked to be a member of Shalem's 40th Anniversary Honorary Council.
My friends, I know that many of you may not be familiar with Shalem, but it is an organization  committed to the revival of meaningful contemplative practice within the Christian community in our time. It is a truly ecumenical organization (my teachers at Shalem included Catholics, Episcopalians, Congregationalists and Quakers) and also a pioneer in meaningful interspirituality (Tilden Edwards studied with the Tibetan Buddhist teacher Tarthang Tulku). As much as I love monastic expressions of contemplative spirituality, Shalem's commitment to support contemplatives outside of the cloister — offering training both for personal spiritual development and also for spiritual directors  — places it alongside organizations like Contemplative Outreach and the World Community for Christian Meditation as one of the key resources in the Christian contemplative revival.
So it is my honor to invite you to join with us in Shalem's 40-hour, 40th anniversary contemplative prayer vigil. Shalem is inviting us to "circle the world in prayer." Let me quote from the Shalem website:
Shalem's Contemplative Prayer Vigil is the culminating event of Shalem's 40th anniversary Year.  We invite all who are committed to trusting the Spirit to join us during the 40 hours for however long you can.  Together, we offer thanksgiving for all that has been given, listen more deeply to what the Spirit is inviting, and re-dedicate ourselves to responding to that invitation.
Here is a video featuring Shalem's director, Leah Rampy, inviting you to participate in the prayer vigil, no matter where you live.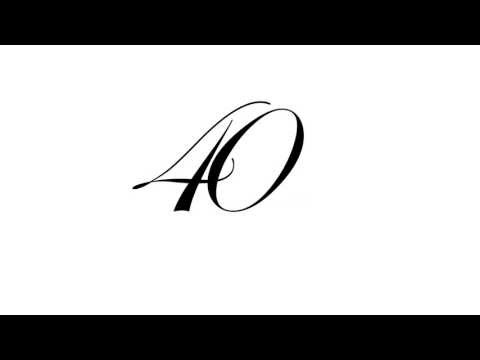 You don't have to commit to the entire forty hours in order to participate. All it takes is to be willing to engage in contemplative practice at some point during the vigil.  In thanksgiving for the ministry of Shalem and in prayer for where the Holy Spirit will be leading the contemplative community into the future, I invite you to be a part of this vigil.
To learn more (and to "light a candle" on Shalem's map, showing where you will be praying), visit this website: 40-hour Contemplative Prayer Vigil. Please be sure to light your candle on the map, so we can see how the world truly will be encircled in contemplative prayer during this vigil.