Have you done your holiday cookie baking yet? No? Me neither. I haven't been too inspired, until I was filtering through my way through the Irreference.com website and saw that they had the recipe for Whoopie Pies listed from their Field Guide to Cookies. Whoopie Pies! If you don't know what I am talking about, you need to go find this recipe right now and make them. You'll thank me. Repeatedly.
Anyway, so with Whoopie Pie recipe in hand, I am now hot on the trail of getting some baking done in the next few days. But…. if you aren't inspired yet, this might help:
The lovely, lovely people (did I mention that I really like them?) at Quirk Books* is letting me give a copy of The Field Guide to Cookies to one lucky winner!
If you can't find inspiration to bake in this little number, well, you probably just don't like cookies, lol!
Here's what you need to do to enter:
To qualify to win this prize, you must comply with all of the following requirements:
Have an blog accessible through your user name or leave an email address with each entry.
Visit Quirk Books at Irreference.com, use the search feature at the top of the page and search for "recipes". Come back here and comment about your favorite find!
For extra chances to win, you may do any one or more of the following (leave a separate comment for each):
1 entry each (for a total of three possible) – Write about this giveaway on your blog, Myspace or LiveJournal. Leave a separate comment for each and include the URL to the post. (As per the new Facebook TOS, Facebook can NOT be used as an entry for giveaways.)
1 entry (per day) – Twitter the following message: Please RT @MrsBsConfession is giving away The Field Guide to Cookies from @irreference – visit silvermoonwitch.blogspot.com for info!
1 entry – Be or become a follow @irreference on Twitter
1 entry – Sign up for the Irreference.com newsletter (found at the top left of the page)
1 entry – Subscribe to Irreference TV on YouTube.
The winner of the this contest will be chosen, via an online random number generator, at noon EST, December 15 – still time to make cookies for the holidays!
PLEASE NOTE:
If your blogger profile is set to private, I will be unable to find your blog or email via your profile. If you don't leave an email address in your comments, and your profile is private, the entries DO NOT count.
Entries that are not on separate posts will be counted as one post.
Entries that contain links to non-related subjects will be deleted completely.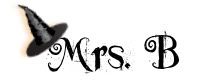 * I did NOT receive anything for these comments, nor have I received this book. I have received items from Quirk Books in the past, but this blog post is not influenced by "swag". It is influenced by the lure of Whoopie Pies.
PS You can also find Irreference and Quirk Books on the following Facebook pages:
Quirk Books
Quirk Classics
Sense & Sensibility & Sea Monsters
Pride & Prejudice & Zombies