Not long ago, I reviewed two books that are getting major marketing promotion today.
In those reviews, I commended both authors for the things I thought were commendable in their new volumes. But I also raised some challenging questions.
As a result of those questions, I received many responses from Christians asking me which books I recommend that unveil the Eternal Purpose of God and take a deeper look at the matter of spiritual transformation and discipleship.
This post is my answer to that question. And I hope this post spreads to all Christians, especially those in their 20s, 30s, and 40s.
DeVern Fromke is one of the Christians who has had a profound influence on my life. I met Fromke in 1993 and we've kept in touch ever since. Devern Fromke worked with T. Austin-Sparks, the man who has had the greatest influence on my life and ministry.
Because so many of you who read this blog are in your 20s and 30s, not many of you have heard of Fromke or know his work.
Hence this post.
It concerns me greatly that I see so little emphasis or understanding today on the deeper things of God. Especially in certain movements today that are drawing many young Christians. It's not that these movements are bad or wrong. Nor is it that God isn't using them. I believe He is. It's just that they are missing something essential. Critically essential.
What is lacking is . . .
A groundbreaking unveiling and understanding of God's Eternal Purpose . . . which is His grand mission. And we are not at the center of it. The Eternal Purpose is by Him, through Him, to Him, and for Him. And it's mind-blowingly glorious.
An understanding – both theological and practical – on how to live by the indwelling life of Christ individually and corporately. Without this, we are left to serve God by our own resources and good will, despite our intentions.
A laser focus on the centrality and supremacy of Jesus Christ. (In most of these movements, some "cause" or theological system has trumped Jesus Himself.)
I've addressed these three problems in my own books, namely From Eternity to Here and Jesus Manifesto. However, like T. Austin-Sparks, DeVern Fromke has been a pioneer on restoring these elements dating back to the early 1960s.
Because I'm so passionate about getting Fromke's work into the hands of God's people today . . . especially Millennials and Busters (20s and 30s), but to every one else as well  . . . PTM is making his three seminar books available at a discount.
These books changed my own life as a young Christian in my 20s, so I recommend them wholeheartedly to every believer.
They are . . .
Ultimate Intention by DeVern Fromke – an incredible presentation of God's Eternal Purpose in Christ. This book is a game-changer.
Unto Full Stature by DeVern Fromke– a powerful and insightful work on spiritual transformation in the Christian life.
Life's Ultimate Privilege by DeVern Fromke  – a unique book on prayer that I've found tremendously helpful and inspiring.
We have three offers:
Option 1. Order each book at only $9 a piece from this page.
Option 2. Order all 3 of DeVern Fromke's books as a bundle for only $24 ($8.00 per book).

Option 3. Order all 3 of DeVern Fromke's books plus my three books on the related topics: From Eternity to Here, Jesus Manifesto, and Revise Us Again for a total of $45 (a $90 value).
Here is a description of my three books for option 3.
From Eternity to Here – (From the Press Copy) Do you ever doubt God's love for you? Do you struggle with guilt and condemnation? Do you struggle with your true identity? Do you open up your Bible and find that it's tiresome? Are you interested to know what God's ultimate purpose and heartbeat really is? You will probably be surprised to find out, as we've been mistaught about it.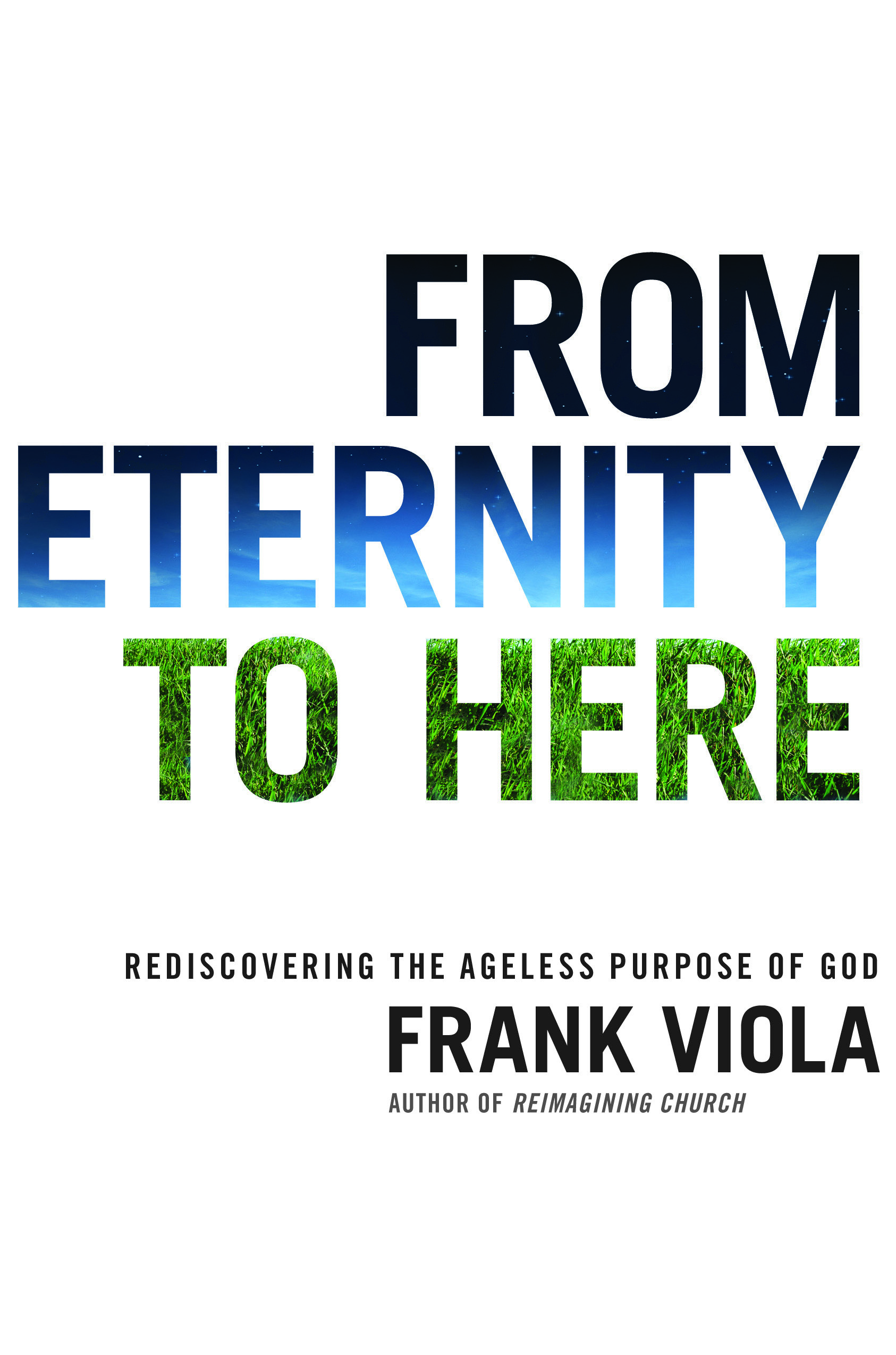 Jesus Manifesto – (From the Press Copy) Has your love for Jesus waned? Has He become too familiar to you? What's the difference between serving the Lord and having the Lord serve through you? Are you upset by the shallow state of Christianity today? Do you want your love for Christ to be so breathtaking that everything else that captures your heart is blown away? If yes, then you'll want to read this stunning unveiling of Jesus that will reawaken your first love.
Revise Us Again – (From the Press Copy) What do you do when God doesn't appear to fulfill His promises in your life? How do you cope with not feeling God's presence and what do you do when He seems to have walked off the stage of your life? What is the main destroyer of Christian relationships that no one talks about and how can you avoid it? What's the truth behind spiritual gifts? How can you be set free from religious apathy on the one hand and performance-based legalism on the other? This book on spiritual transformation offers solutions to these problems and more.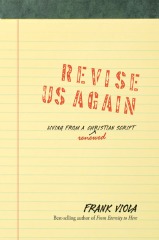 Share this post using the buttons below. DeVern Fromke's books — and the message contained within them — are sorely needed. And they are life changing!
Here are all 3 options. Click the order button above each title. If you don't receive an email receipt after ordering, it means you didn't complete the order. See instructions at the bottom of this page.
Ultimate Intention – $9.00
Unto Full Stature -

 $9.00
Life's Ultimate Privilege –
$9.00
All 3 of DeVern Fromke's Books – $24.00
All 3 of DeVern Fromke's Books plus From Eternity to Here, Jesus Manifesto & Revise Us Again –

$45.00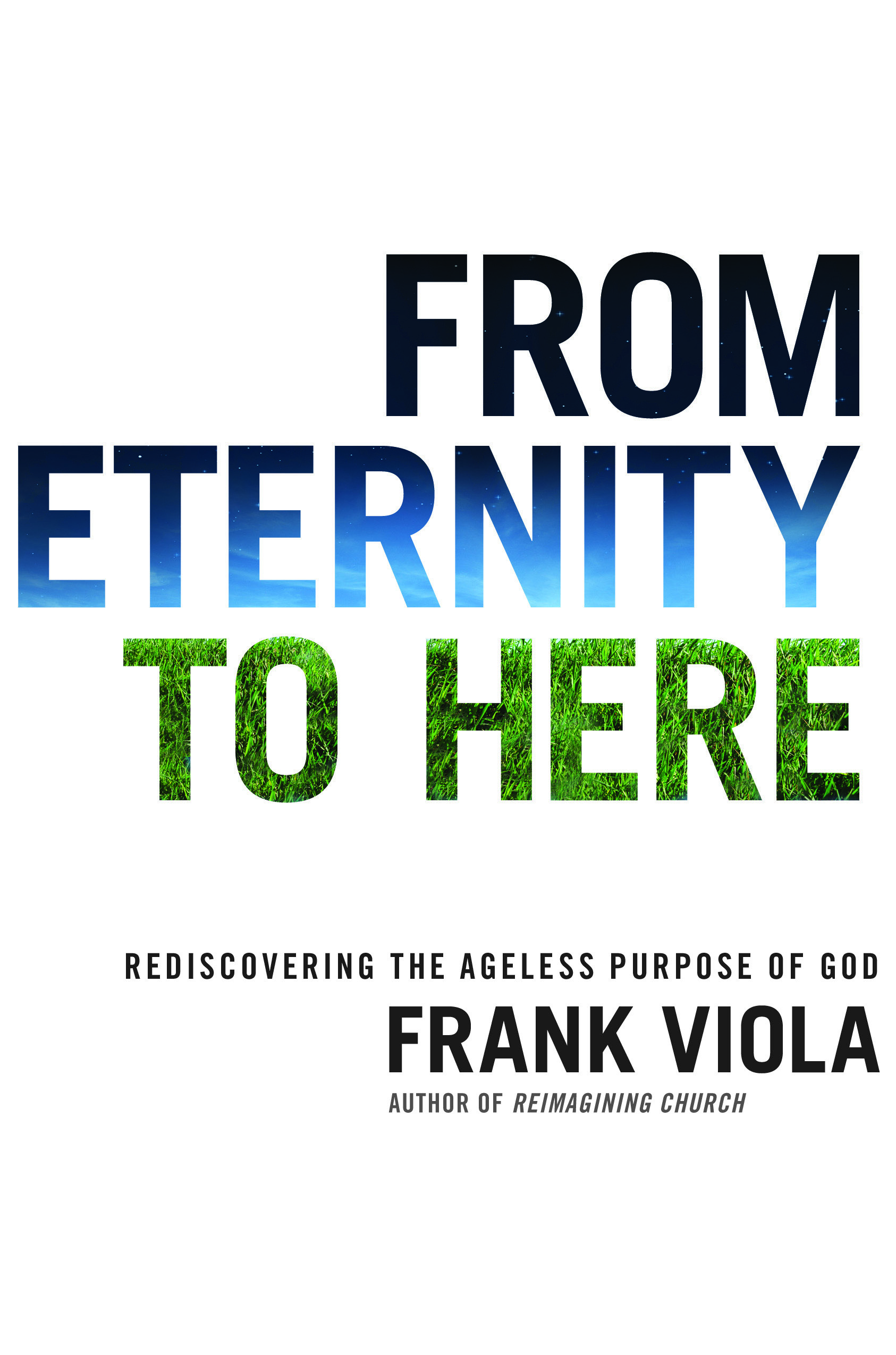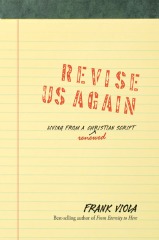 Note: You will always receive an email receipt if your order is completed. If you do not receive an email receipt, it means you didn't complete the order and will have to re-order.
Please follow these directions carefully. We suggest you print this out so you can read it and follow it step-by-step.
1. Click the "Buy Now" button for the book you want
2. You will be taken to the shipping menu.
3. Find your country in the drop down menu that says "Select Country." If you live in the United States, for instance, select United States. If you live in Puerto Rico, select Puerto Rico. If South Africa, click that. Brazil, select Brazil. If you live in the Philippines, select Philippines.
4. Skip the state dropdown menu if you don't live in the States or Canada. If you live in the States, select the state. If you live in Canada, select the province.
5. Type in the postal or zip code. South Africa is a 4 digit code. Others have 5 digits.
6. Click the "add shipping" button.
7. You will see your shipping options. Click on the one you want.
8. Follow ALL directions carefully.
9. You will be taken to the Payment page. Paypal is the payment service we use for handling ALL credit card purchases.
If you have a Paypal account, use the top option that says "Have a Paypal Account?" If you wish to use a credit card instead, use the bottom option that says, "Don't have a Paypal Account?" Fill out ALL information and complete the order. Receipt of confirmation will be sent to your email address. It's that simple.
IMPORTANT: If the order goes through, you will receive an email receipt. If you don't receive an email receipt, it means the order wasn't completed. So re-do.
Subscribe to the blog via
RSS feed
so you don't miss anything. It's free. And please share the posts using the share buttons below. Thanks! Also, if you are interested in setting up a new blog,
click here
. If you're looking for a new hosting service or you want to buy a domain name, I recommend
BlueHost
, hands down.