"When I get a little money I buy books; and if any is left, I buy food and clothes."
~ Erasmus
People often ask me what books I recommend reading. In response, I've compiled three main lists.
My 100 Best Christian Books Ever Written list.
My 100 Best Christian Academic Works and Commentaries list.
If you are building a spiritual library, I recommend that you begin with these titles.
Each book can be purchased directly from the above pages at a discount.
Be sure to read the explanatory note at the top with the disclaimer.
Click here to listen to the audio where I go into more detail about Christian books, reading, and building a library.
Also: you can use these banners for your blog or website. I'd appreciate it.
Rodrigo Aguilera created the banners. If you're looking for a graphics guy, he's your man.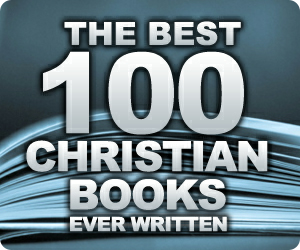 Subscribe to the blog via
RSS feed
so you don't miss anything. It's free. And please share the posts using the share buttons below. I post every day so keep checking back. Thanks!