In 2012, there were no chaplains for atheists in the military while Christians had all they needed and then some: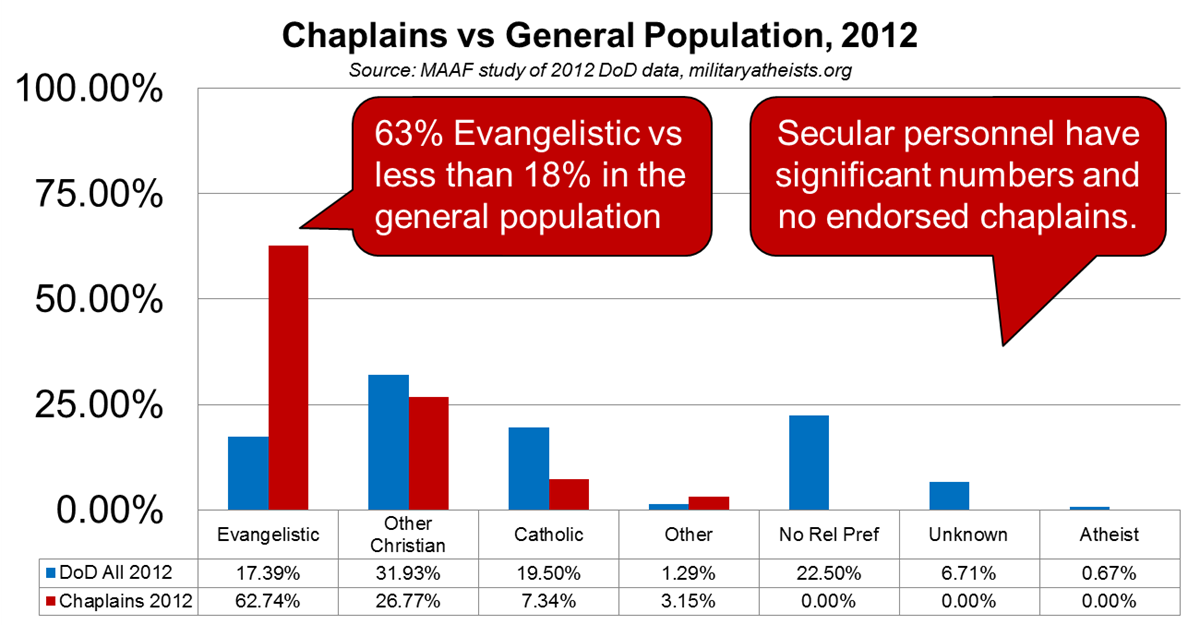 It's long overdue, but non-religious chaplains had a chance to be included in the Army Chaplains Corps thanks to Rep. Rob Andrews (D-NJ).
Yesterday, Andrews (an Episcopalian) suggested an amendment (PDF) to the 2014 National Defense Authorization Act that would bring Humanist, ethical culturist, or atheist chaplains to the military:
The Secretary of Defense shall provide for the appointment, as officers in the Chaplain Corps of the Armed Forces, of persons who are certified or ordained by non-theistic organizations and institutions, such as humanist, ethical culturalist, or atheist.
That's an amendment that no reasonable person would object to.
So, of course, Republicans objected to it:
[Click headline for more…] [Read more…]