On Friday, Toronto Sun columnist Anthony Furey mused on religious people's frequent pleas for "respect," and couldn't muster any to give them.
That might be surprising. Like rays of sun and children's laughter, respect is one of those things that no one can be seriously against, right?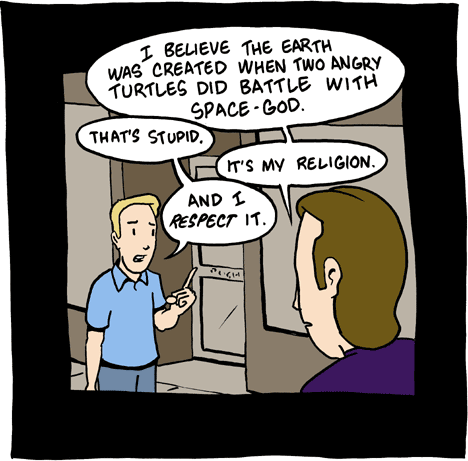 Hmm. Look, I do like respect. I've just never felt obligated to give it to unproven theories and absurd notions.
If you feel the same way, don't feel guilty; for all their stated reverence for "respect," the faithful don't truly supply it either.

[Read more...]