7
It's my kind of town
Chicago
After cancelling our trip to the Chi over Labor Day because we were all sick, I decided to go and visit Elizabeth another time.
It's time! I'm taking the MegaBus there tonight and back Sunday morning. I'm really looking forward to the trip.
6.
We're going to something called Yarn-Con. Be jealous. It's a celebration of fabric arts.
Why, yes, we are nerds on the loose. I am bringing a tote bag to fill with hand-made goodies, or at least some new yarns!
Also, deep dish pizza is nice.
5
On the other hand
I will miss Maggie a whole lot. I'm actually kind of nervous, worried that I'll be a bawling moron for the first half of the bus ride.
I'm also hoping she won't crawl while I'm gone.
4
She scoots backwards. It's a sort of backwards army crawl.
I do indeed put flower headbands on my child at every possible opportunity. Just until she has enough hair for a bow.
3
I'm making Oatmeal Raisin Walnut cookies for Atticus in my absence. I want him to have a crunchy, constant reminder of my awesomeness all weekend long.
"Don't you…forget about me." Now, please join me in a moment of remembrance, for the greatest brat pack movie; The Breakfast Club
I saw Molly Ringwald on an episode of Medium once. She played a blind woman being haunted. She's still adorable.
2
We are getting a new fridge! Yay!
Well, it's a deeply discounted scratch 'n' dent. But it's all ours!
Our current fridge works, but several of the drawers and/or shelves are broken off or about to fall off. It's also quite small and over five years old.
It's stainless steel side-by-side, and the best part, it's energy star rated!
Even though it's a lot bigger than our current one (26 cu.ft. vs. 20 cu.ft.) it will cost less to run each year than our current. Score!
1
Hope you all have a great weekend, and goooooo Irish!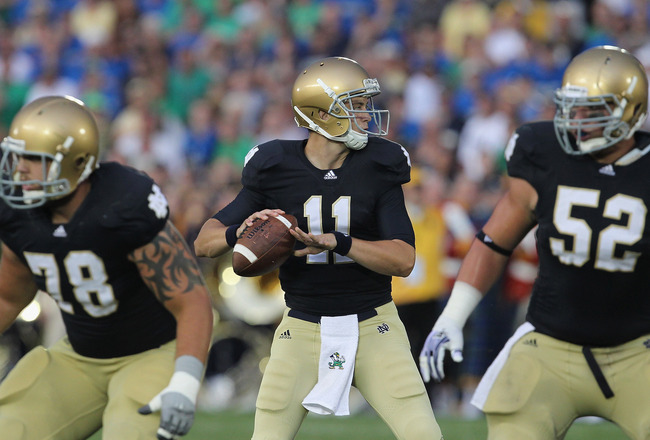 Go, Tommy, go!
Visit Jen for more Quick Takes!