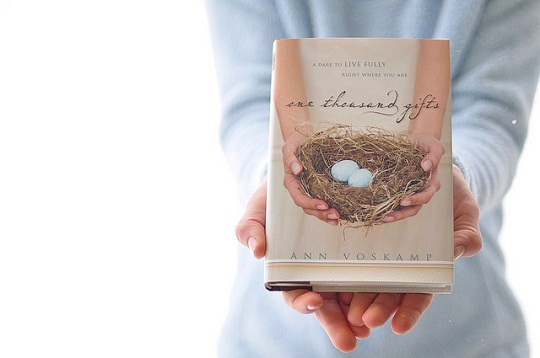 Friends, did you ever start reading book and feel tingly? Start to feel as though perhaps this book might shake up your little world? Did you ever then decide not to keep reading?
To walk away. Stay safe. Comfortable.
Stagnant?
I have. Stagnant is like ratty old sweatpants. Comfy as hell, but does nothing for you.
I started reading Ann Voskamp's One Thousand Gifts a few months ago. I read two chapters in, got scared and closed the book. Put it in the library drop box with a thud. Now I'm ready to check it out again.
This book is called "A dare to live fully, right where you are."
If that isn't scary, what is? Aren't reaching, striving, wanting the "next big thing" part of the human condition? It sure seems like it. It's a habit I can't seem to shake. Can you?
So I'm taking the dare. Will you join me?
If you're not sure, you can read the first chapter here.
If you'd like to read it together (as together as we can be via screens), please let me know. As we sit down at our keyboards to type, we can all imagine we're chatting over tea.