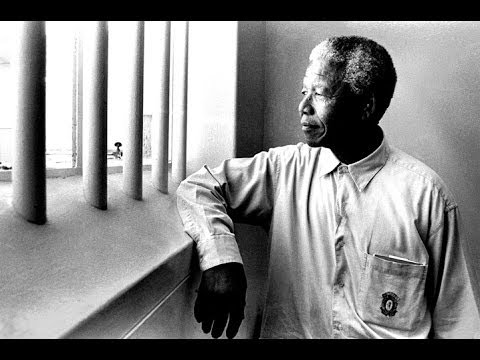 Comrade. Leader. Prisoner. Negotiator. Statesman.
A giant banner outside the Apartheid Museum in Johannesburg — which I visited during a 2009 reporting trip to South Africa — uses those terms to describe Nelson Mandela, although many more certainly could be applied.
It's difficult to overstate the magnitude of Mandela's life and — from a news perspective — his death Thursday at age 95.
.@AP sends rare "Flash" on #Mandela's death http://t.co/jtLdD1vkyK Reserved for major events like Twin Towers collapse and moon landing

— Poynter (@Poynter) December 5, 2013
Or, to put the news in a more personal perspective, here's a tweet from a friend.
Of all the great people who have passed in my lifetime, I am most shaken by the passing of Nelson Mandela.

— Christine Parker (@theCparker) December 5, 2013
Alas, it would be impossible for anyone — not even your brilliant GetReligionistas — to critique all the millions of words written about Mandela just since his passing less than 24 hours ago. But we can take an initial crack at exploring the coverage of the faith angle. First question: What was Mandela's religious background?
Nelson #Mandela's deep ties to #Methodism http://t.co/aOSrk19cZi || via @umns — Daniel Burke (@BurkeCNN) December 5, 2013
From that United Methodist News Service report:
Throughout his life, Nelson Mandela had many connections to Methodism.

A graduate of a Methodist boarding school where many future African leaders were educated, the anti-apartheid champion was mentored by Methodist preachers and educators and formed a bond with a Methodist chaplain while in prison.

As president of South Africa, he worked with church leaders in shaping a new nation and eventually married Graça Machel, a United Methodist, widow of the former president of Mozambique and an advocate for women's and children's rights.
The Gospel Herald suggests that Mandela's "Christian faith was the bedrock of his extraordinary life legacy."
Christian Today — not to be confused with Christianity Today, which is mentioned below — reports: