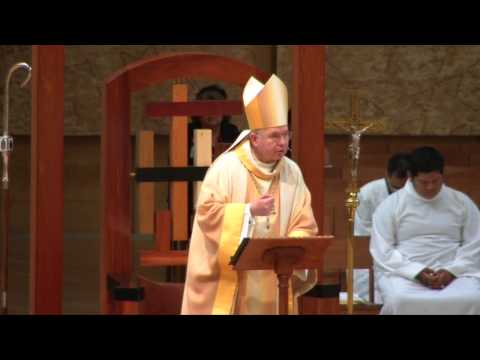 I was encouraged, and a bit surprised, that the editorial team at The Los Angeles Times elected to cover the local White Mass honoring Catholics who work in health-care jobs, in Catholic hospitals and in other settings.
I was also happy, and surprised, that the story focused on the spiritual side of this story with several professionals talking about the degree to which it is natural to consider the needs of souls while attempting to heal the bodies of those who are suffering.
I was surprised, you see, that this story didn't focus on some of the very real political conflicts that are currently threatening faith-based health institutions. Instead, the story offered — appropriately so — kind voices of pastoral experience that blended into the reporting like this:
An annual tradition since 2009, the event has outgrown several local churches that once hosted the mass. Sunday was the first time it was held at the cathedral.

"People think healthcare and God go together automatically, but work isn't always a God-filled place," said Kathleen Grelich, a physical therapist who attended the mass for the first time. "It's nice to merge that here."

Named for the white lab coats worn by many in the medical profession, the service is held around the Feast of St. Luke, the patron saint of healers. Archbishop José Gomez urged attendees to bring "God's love and care to every person and patient" they meet to heal the body and spirit. He called healthcare professionals "apostles of love." …

Worshipers, some wearing white coats, stood with their hands cupped in front of them while the Archbishop performed the "blessing of the hands" to pray for their strength, skill, sensitivity and steadiness.
So what is missing?
At first, I was happy that this story contained very little, if any, political content. However, the more I thought about that hole in the story the more troubled I became.