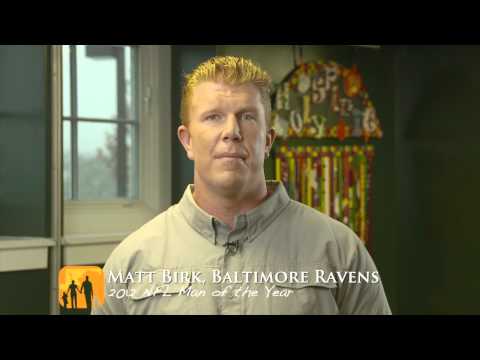 Let's create a journalism parable.
Let's say that there is a Republican president in office right now, one with ties to a somewhat doctrinaire form of Christianity.
So, the day comes when the team that won the Super Bowl — perhaps it's the Baltimore Ravens — makes its traditional media-friendly visit to the White House. However, later the press finds out that one member of the team has elected to boycott the ceremony and had a very interesting reason for doing so.
We are not, by the way, talking about a minor player. We are talking about a Harvard University graduate, a consistent Pro Bowl performer and, here's the key, the winner of the 2011 Walter Payton NFL Man of the Year award — in honor of his work with literacy programs for needy, at-risk children. On top of that, this rather interesting man has done what many players dream of doing: Win a Super Bowl ring and then walk away into a glorious retirement.
But there's a problem: This player is a member of a liberal Christian denomination — let's say that he's part of the United Church of Christ — and because of his liberal Christian convictions he sharply disagrees with the Republican president of the Defense of Marriage Act.
Thus, he boycotts the White House ceremony as a symbolic gesture of support for the rights of gays and lesbians.
Would this be a pretty big story at ESPN? In The Washington Post? In the Baltimore newspaper?
I rather imagine that it would be a huge story and would make headlines for several days. I could be wrong about that, but I don't think so.
Of course, this precise story took place the other day — only the occupant of the White House was Democrat Barack Obama and the boycott by recently retired Ravens center Matt Birk was inspired by his Catholic convictions about the rights of unborn children. Birk, who for many years played for the Minnesota Vikings, told KFAN-FM in the Twin Cities:
"I wasn't there," Birk told The Power Trip. "I would say this, I would say that I have great respect for the office of the Presidency but about five or six weeks ago, our president made a comment in a speech and he said, 'God bless Planned Parenthood.' … Planned Parenthood performs about 330,000 abortions a year. … I am Catholic, I am active in the Pro-Life movement and I just felt like I couldn't deal with that. I couldn't endorse that in any way."
Now, this story has received a tiny blip of coverage, mainly in conservative news sources, but I couldn't find any in either the Post or at ESPN. This strikes me as rather strange, especially with Birk's recent Man of the Year stature.
And The Baltimore Sun?