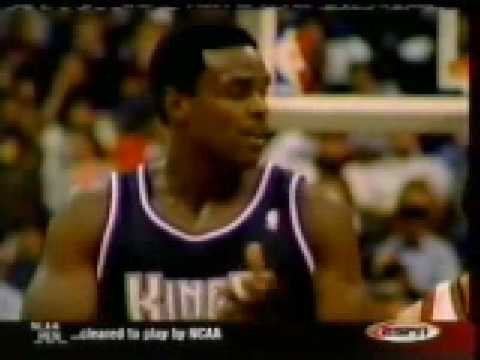 You have to be a pretty intense hoops fan to remember many of the details of the career of Shawn Bradley.
Other than, of course, you know what.
Take a look at the YouTube at the top of this post some of the details will come back to you. Or even click here for a short video dedicated to one of the most famous dunks — the Tracy McGrady classic — in which the 7-foot-6 Bradley was, as the saying goes in pro basketball, "posterized." That's the term for the man caught underneath the basic when a high-flying ace goes in for a picture-perfect slam.
"In your face" is the kind way to express the results.
However, there is much more to Bradley, the man, than posters. The purpose of this post is to encourage GetReligion readers, even those who don't care about sports, to CLICK THERE and spend the mere 12 minutes it takes to watch an amazing little ESPN film called "Posterized," which is a fantastic example of a piece of news-feature material that gets the religion angle of a story just right. Did I mention that it's really short?
As hoops scribe David Astramskas noted, in an online piece about this short film from the 30 for 30 branch of the ESPN kingdom:
If you search "Shawn Bradley" on YouTube, the majority of the results will be videos of people dunking on him or trying to fight the 7'6 center that was picked in between the much loved Chris Webber and Penny Hardaway during the 93 draft. Now, I don't mind those videos dominating the video results, but I do mind hearing people that have never watched him play in the 90?s say he was a "horrible player" or just some useless big man — which could be said about a long list of big men in the past 14 years that were lottery picks and sometimes #1 picks.
Keep reading for the faith angle.