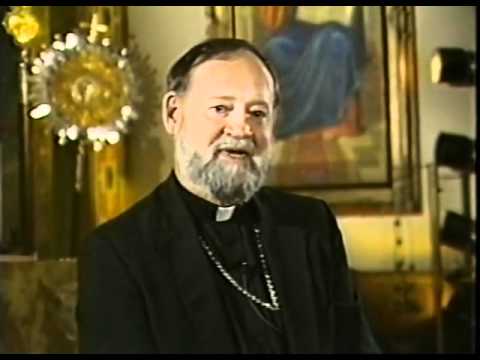 Anyone who has worked on the religion beat for more than, well, a week knows that the membership statistics circulated by most mainstream religious organizations are rarely worth the paper on which they are printed.
For example, while there may, in fact, be 1.2 billion Catholics in this world of ours this tells us very little about the number of believers who are in Mass every week, who frequent the rite of Confession or who, as parents, would be truly enthusiastic if a son declared his intention to become a priest. Some statistics are more important than others.
Please trust me when I say that I am just as skeptical about the statistics indicating that the Eastern Orthodox churches around the world have somewhere between 200 and 300 million members, with 260 million being the most common estimate of this large, but in this land, rather obscure communion. And how large is the Orthodox flock in North America? You will find estimates between 1 and 6 million, with most insiders putting the number somewhere between 2 and 3 million in 2,000 or so parishes.
Fine. How many of those parishes are growing? How many have baptized any adults in the past year? How many have produced new priests in the past decade? And, to be blunt, how many of them have gone a year or two without a single new member whose conversion was rooted in religious conviction, as opposed to marrying into an Orthodox family?
I raise all of these statistics because it is easy, and true, to say that some kind of Orthodox presence is growing in North America. However, the reality is much more complex. There are patterns of growth and patterns of decay. Many of the statistics do not mean much and some of the statistics are more important than others.
But here is one statistic that is hard to avoid, especially on this day.
When the Lebanese-born Father Philip Saliba was raised to the episcopacy, becoming Archbishop of New York and Metropolitan of all North America, the Antiochian Orthodox Church had 66 parishes in this land. Now, a half century or so later, it has 275 churches and missions.
As a reporter, I trust the ability of religious leaders to accurately count congregations more than I trust their ability to count their active members.
At the very least, the legacy of Metropolitan Philip — who died last night after decades of fighting heart disease — must include the fact that he helped build a national flock of Orthodox believers.
But here is the key: While he was fiercely loyal to his brothers and sisters from Lebanon, Syria and Palestine, he opened the doors of his church to a river of American converts (I am one of them). These believers have had a major impact on Orthodoxy at the local, regional and national level, including — as much as anywhere else — in seminaries and, thus, at the faith's altars. It's hard to imagine what the face of Orthodoxy would look like in North America these days without his decision to embrace several thousand evangelicals in one fell swoop in the mid-1980s
Yes, Metropolitan Philip had many critics (including, now and then, me). Some people thought he changed too much too fast. Some people thought that he remained too wedded to the ways of the old world, including in the world of church finances, and should have made even more changes than he did. But no one doubted that in recent decades he was a force who had to reckoned with, especially when it came time to talk about building Orthodox parishes that were truly open to American converts.
So how big a news story is the passing of this Orthodox leader, in terms of coverage in the mainstream press?