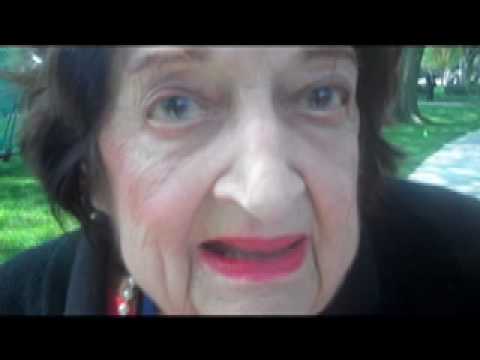 As I have mentioned before here at GetReligion, at the time of the Sept. 11 attacks I was a member of a largely Lebanese and Syrian Orthodox parish in West Palm Beach, Fla. Our priest, as an Arab Christian, volunteered to be a grief counselor at the still-smoking ruins of the World Trade Center. A few members of the parish had their grandchildren punched around on school playgrounds because they were Arabs, even with their gold baptism crosses hanging around their necks.
There was quite a bit of pain in that flock and much of it, to one degree or the other, was connected to the relatively recent history of the Middle East. The deacon's family lost everything in Jerusalem after one round of fighting, including land that had been in the family for generations.
It's hard for Americans to understand the geography of all of this. Christian Arabs didn't start the fighting, yet with their neighborhoods so close to Christian holy sites, they were often among the first Arabs to suffer the consequences of war.
There was quite a bit of pain that South Florida flock and, over time, I learned to listen and — to be blunt — to learn some of the key differences between the anger of those who opposed Zionism and others who, in their pain, veered into beliefs that were clearly anti-Semitic. In both cases, the pain had content.
This brings me to the life and times of one of the most controversial members of the establishment press here inside the DC Beltway — Helen Thomas.
Were there any religious ghosts in her blunt opinions and her work? Was the pain and anger in that face linked, in any way, to her roots in the Middle East? I do not know. However, I think that was an angle worth explaining in the wave of coverage following her recent death at age 92.
Consider, for example, this language in The New York Times obituary, right after a reference to President Barack Obama giving her cupcakes on her 89th birthday:
At his first news conference in February 2009, Mr. Obama called on her, saying: "Helen, I'm excited. This is my inaugural moment."

But 16 months later, Ms. Thomas abruptly announced her retirement from Hearst amid an uproar over her assertion that Jews should "get the hell out of Palestine" and go back where they belonged, perhaps Germany or Poland. Her remarks, made almost offhandedly days earlier at a White House event, set off a storm when a videotape was posted.

In her retirement announcement, Ms. Thomas, whose parents immigrated to the United States from what is now Lebanon, said that she deeply regretted her remarks and that they did not reflect her "heartfelt belief" that peace would come to the Middle East only when all parties embraced "mutual respect and tolerance."

"May that day come soon," she said.
It was her reference to Poland and Germany that pushed this world-famous journalist — a trailblazer for women's equality in the Washington news market — over the edge into career disaster. As former GetReligionista Brad Greenberg wrote at the time, in a post that sparked fierce arguments in the comments pages: