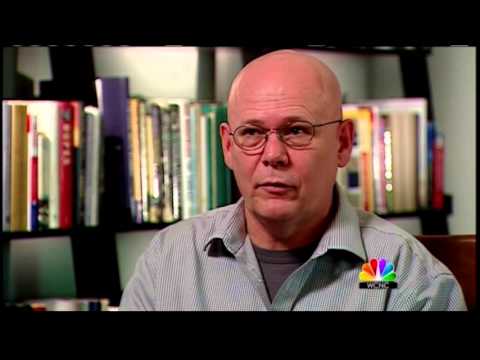 At this point, I am not sure what the Rev. Steven Furtick was thinking when he declined that interview request from NBC Charlotte, which was researching a report about those mass, quickie baptism services at his Elevation megachurch.
It's possible that he genuinely distrusted this news outlet and reporter Stuart Watson, even though the station claims it made the following offer:
Elevation Pastor Steven Furtick asked me for a face-to-face, off-the-record meeting with me to ask me not to run this report. I spent an hour on the telephone and two more hours in person discussing my reporting, his church and his concerns. Pastor Steven said I have been unfair and this report in particular would hurt Elevation Church members.

I asked Pastor Steven to consent to an unedited, on-camera interview.

I offered to let Elevation's cameras record the interview. I offered to stream the interview in its entirety online. I offered to air a half-hour unedited interview on television. And WCNC held this report while waiting for Pastor Steven to respond.
The church's leadership team responded with a printed public-relations statement.
It's possible that the Elevation team genuinely thought that this wall-of-silence approach — a classic religious organization gambit — was the quickest way to make an unwanted story go away. Yeah. Right.
Obviously, that isn't what happened. Check out this Google search.
Included in that digital wave was 6,000 or so social-media connections to my original GetReligion post on the story, which actually offered a mild, theoretical defense of the church, noting (with a nod to Billy Graham history) what may have been going on those staged baptism services. Click here for a refresher course on that.
So who were those 15 plants in the congregation, those church volunteers whose job was to immediately move forward in response to the altar call, taking the longest, most visible route possible? What does it mean that the instructions for their work told them to join the "celebration team" down front? Were they counselors? Were they mere back slappers who — to newcomers in the crowd — appeared to be ready for baptism?
Are we talking about a megachurch event with careful staging or tactics that were truly deceptive? I am still not sure that we know, at this point. I do know that free-church evangelicals are free to do pretty much whatever they want to do when it comes to doctrine and worship. Instant baptisms? That makes my skin crawl (as a former Southern Baptist deacon who is now Eastern Orthodox), since the ancient church baptized people after long, careful preparation as catechumens.
Meanwhile, the online debates continue and host Todd Wilken and I discussed the fallout from that NBC Charlotte report during this week's GetReligion "Crossroads" podcast. Click here to listen in.
I am still pondering Furtick's decision to decline the NBC interview request, under the conditions offered. However, all of this reminded me of a discussion long ago here at GetReligion focusing on a showdown between Archbishop Charles Chaput (a friend of mine for many years) and The New York Times.