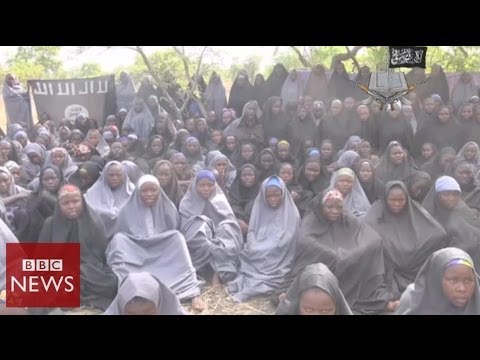 As I have said many times, I have no idea how foreign correspondents do the work that they do, especially when working in regions that are being torn apart by civil war and complex events linked to terrorism. While readers tend to see events in terms of good guys and terrorists, the reporters on the ground know that reality is much more complex than that.
The events unfolding in the overwhelmingly Muslim northeast corner of Nigeria are a perfect example of this, once you dig deeper than the Twitter #bringbackourgirls hashtag and the vague words of various government spokespersons.
Consider, for example, the role of Islam on both sides of this story. Over and over, your GetReligionistas note the accuracy of the post-9/11 media mantra "there is no one Islam." That is absolutely true, yet many journalists have hesitated to cover the complex and often violent divisions inside this major world religion.
Think this through for a minute. At the very least, you have four different "Muslim" camps in this kidnapping story.
* Obviously, you have Boko Haram and its hellish, truly radical take on sharia law and Islam.
* Then you have, at the other extreme, the small number of Muslim families who were willing to enroll their daughters in the non-Islamic Chibok Government Girls Secondary School, in a heavily Christian corner of the primarily Muslim northern half of Nigeria. A dozen or more of the kidnapped girls were Muslims, while the vast majority have been identified as Christians or animists.
* However, it's important to remember that many radical Islamists in Nigeria and abroad — those who seek a strong form of sharia law — clearly oppose Boko Haram's fiercely violent methods and have rejected, in particular, the kidnapping of these girls. So that's a third camp.
* Finally, there are those who could be called the mainstream Muslims of northern Nigeria, those who work with the regional government, the local police and the military. I do not know quite how to describe their faith perspective, but it clearly represents an approach different than the various Islamist groups. Yes, this could overlap with the viewpoint of the Muslim parents in my second camp.
Why bring this up? This past week, I read two news reports that seemed to offer radically different, even clashing, takes on a crucial recent development, the release of the video claiming to show some of the kidnapped girls, wearing hijabs and chanting Islamic prayers in Arabic. One story ran in The New York Times and the other at a religious outlet, Baptist Press. First, here is a crucial section of the Times piece, the lede anecdote: