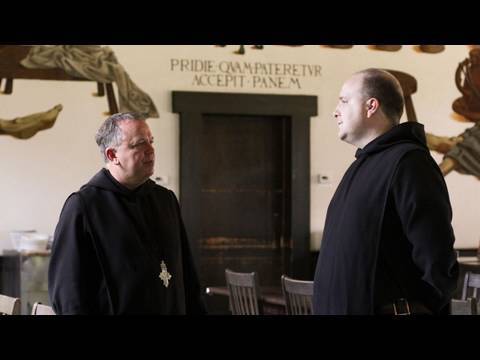 So, in one level, my primary task in this post is to point GetReligion readers toward a very interesting business story in The New Orleans Times-Picayune. It is also interesting to note that this business story focuses on an important collision between big business and the free exercise of religion.
So far so good. The story gets the basics, when it comes to to both of those topics, including a nod toward the religious liberty question.
However, in this case the story left me wanting more in terms of a third angle, one directly linked to faith and even, some believers would argue, topics such as ancient traditions in worship and stewardship.
Let's start at the beginning:
A federal appeals court ruled … that monks at St. Joseph Abbey near Covington should be allowed to sell handmade caskets from their monastery, despite opposition from Louisiana's funeral home directors who claimed a sole right to sell caskets in the state. The 5th U.S. Circuit Court of Appeals upheld a lower court's decision to strike down a state law limiting casket sales to licensed members of the funeral industry.

The decision marks a victory for the Benedictine monastery, which has struggled for several years for the right to sell simple, wooden caskets built by monks in a woodshop to fund their medical and education needs. In 2007, the State Board of Embalmers and Funeral Directors ordered the abbey to cease sales after a funeral home owner filed a formal complaint.

"We're just really thankful we can continue, because it means a lot to people," said St. Joseph Abbey's Abbot Justin Brown on Wednesday. "Every couple of weeks or so, I get a letter or a note or a phone call from people who have had our casket for a loved one, and they all are just so grateful and appreciative. It made them feel so good that they knew these caskets were made with love and prayer."
For me, the key is right there — what does the abbot mean when he says that these caskets are made with "love and prayer"? Might that literally and liturgically be true? Also, might there be theological, as well as economic, reasons for some consumers to choose this product? (See this earlier Nola.com story for a few other basic details, such as pricing points on both sides of this debate.)
I know that this is, first and foremost, a story about law and business. I get that. The views of the funeral-industry lobby are described clearly and it's easy for readers to grasp the shape of the legal issues that are at stake here: