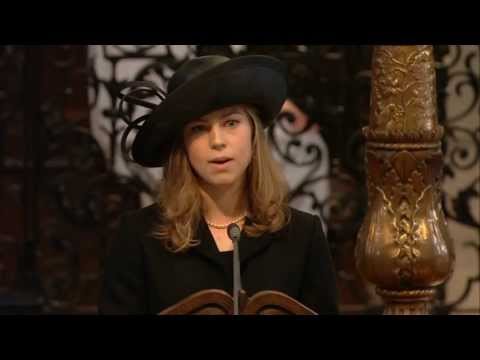 Whenever my Washington Journalism Center students start covering speeches and major public events, always I tell them that they face three major journalistic challenges. They have to:
(1) Get the words down, whether in professional quality notes, on a recording or, ideally, both.
(2) Understand the words, by which I mean that a reporter has to figure out what people are actually saying. This is not always easy because experts in various fields — from national politics to football, from science to theology — tend to speak in their own professional codes. (Example: You know, when my quarterback saw that their back zone was flooded, he knew I'd be able to take my man on a skinny post and beat him to the flag.)
(3) Translate the words, out of the specialty language and imagery of the event into sidewalk-level language that readers will understand.
Here's an example: Long ago, I went to a movie theater to see an advance screening, for liberal mainline Protestant clergy, of Martin Scorsese's controversial "The Last Temptation of Christ." Right up front, I knew that I needed to find someone who knew the subject material behind the movie and could help me evaluate it. As it turned out, the studio had used a National Council of Churches mailing list when preparing the invitations and, thus, the dean of the Greek Orthodox Cathedral was there. I quickly learned that he had read the original Nikos Kazantzakis novel in the original Greek and he was glad to offer his insights into this rather shallow movie (which left him both amused and furious at the same time).
So what, pray tell, does all of this have to do with the Washington Post coverage of the funeral of former British Prime Minister Margaret Thatcher?
Well, I am glad that the Post team attempted to capture some of the religious content of the service. Honest.
However, I do wish the professionals who produced the story had found themselves an authoritative voice, or two, to help them understand key moments in this very deep and defining religious rite. There was no reason for the reporter to go it alone when attempting to discern the meaning of some of the language used in these event.
There was no need, quite frankly, to guess at motives, to guess at the deeper meanings of some of the language. Why not find an expert or two and let them help with translation? In particular, it was important — in light of the deep divisions in Great Britain about Thatcher and her legacy — not to slap political templates over the content of this religious service.
Like what? Read on, carefully:
In accordance with Thatcher's wishes, the service was quintessentially British, including pieces by English composers Edward Elgar and Ralph Vaughan Williams. Justin Welby, the archbishop of Canterbury, delivered a blessing. Cameron and Thatcher's American-born granddaughter, Amanda, offered readings.

Amanda Thatcher, 19, drew particular accolades for her composure as she read a New Testament verse that spoke to her grandmother's strength: "We wrestle not against flesh and blood, but against principalities, against powers, against the rulers of the darkness of this world, against spiritual wickedness in high places."

The Rev. Richard Chartres, a family friend and the bishop of London, told the mourners that Thatcher had requested not a typical eulogy, laced with her political accomplishments, but a more simple and personal address. He delivered just that, reflecting on a young boy who had once written Thatcher asking whether prime ministers, like Jesus Christ, never made mistakes. Thatcher's life, Chartres acknowledged, had been stormy. But as her remains rested in the church, he said, now "there is a great calm."

"At such a time, the parson should not aspire to the judgments which are proper to the politician," he said. "Instead, this is a place for ordinary human compassion of the kind that is reconciling."
So what is the problem there?