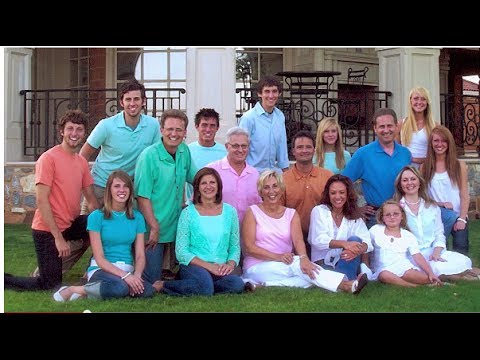 Before my teenage daughter left on our church's annual spring break mission trip last week, we made one of our regular visits to Hobby Lobby. Kendall loves to knit and wanted to make sure she had plenty of yarn for the all-day van ride to the U.S.-Mexico border.
As regular customers of the arts and crafts retailer — which is based in Oklahoma City, where we live — my family has followed the national chain's legal fight over Obamacare's contraception mandate.
Much of the media coverage is, of course, filled with complicated legalese and robotic talking heads on the right and left.
Enter Religion News Service senior national correspondent Cathy Lynn Grossman with a refreshing profile of Hobby Lobby President Steve Green, whose stores are closed on Sundays to "allow employees time for family and worship":
(RNS) Once Steve Green sets his path, there's no turning back.

Not when he and his high school girlfriend, Jackie, totaled their cars playing chicken. "No one turned off," he said, recalling how he aimed right at her and she just kept coming. A year later, she married him.

Not when he saw no point in college, going directly into his family's Hobby Lobby craft store business. Green, now 50, rose up from assembling picture frames for "bubble gum money" at age 7 through every job, including cleaning toilets, to president of the $3.3 billion national chain, one of the nation's largest private companies.

And certainly not now when, he says, the U.S. government is challenging his unshakeable Christian faith and his religious liberty.
Here's what I like about Grossman's 1,500-word profile of Green: It puts a real human face on a newsmaker at the center of a case headed to the Supreme Court.
At the same time, it cuts through the noise and rhetoric and describes the legal fight in terms that ordinary readers can understand:
Next week (March 25) Green's path leads straight up the steps of the U.S. Supreme Court to witness oral arguments in the case Sebelius v. Hobby Lobby Stores and Conestoga Wood Specialties Corp. v. Sebelius.

That's Kathleen Sebelius, secretary of the Department of Health and Human Services. The department included all Food and Drug Administration-approved forms of contraception among services required for insurance coverage under the Affordable Care Act.

Hobby Lobby has provided insurance with contraception coverage for years, paying for 16 of the FDA-approved forms, from barrier methods to pills that prevent fertilization. Not covered: intrauterine devices and morning-after pills such as Plan B. Those, the FDA acknowledges, could prevent a fertilized egg from implanting in the womb.

Blocking implantation would "terminate life" says Green. "We won't pay for any abortive products. We believe life begins at conception."
RNS sprinkles personal anecdotes about Green throughout the piece and deftly steps back and allows him to describe his faith — and how it motivates Hobby Lobby's stand on Obamacare — in his own words: