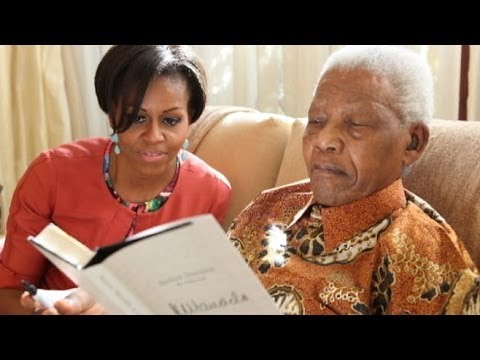 The first storytelling rule: Get the name of the dog.
So says Poynter Institute writing guru Roy Peter Clark.
For the purposes of GetReligion, I'll add a second rule: Get the name of the church.
I found myself frustrated with the generic churches featured in a Wall Street Journal story on South Africa's national day of prayer, held Sunday in the wake of Nelson Mandela's death.
QUNU, South Africa — South Africans filled houses of worship on Sunday to remember their first black leader, Nelson Mandela, whose death last week sparked an outpouring of grief, remembrance and preparations for his hometown funeral and a memorial at a soccer stadium.

Mr. Mandela, who died Thursday evening at his Johannesburg home at 95 years old, enjoyed near mythical status in the racially divided country, and President Jacob Zuma had designated Sunday as a day of prayer and reflection on his life.

South African officials fanned out to different churches and synagogues in what amounted to a campaign to use the spirit of the late statesman to bridge the nation's lingering societal divides.

"We should not forget the values that Madiba stood for and sacrificed his life for," President Zuma told those gathered at a church in Johannesburg, using Mr. Mandela's clan name. "He actively participated to remove the oppressor to liberate the people of this country. When our struggle came to an end, he preached and practiced reconciliation to make those who had been fighting to forgive one another and become one nation."
That's a perfectly fine summary of the day's events. Except I want to know the name of the church. And beyond that, I'd love some insight on why the president chose the particular church where he spoke. Was there a historical or spiritual significance to the venue?
Later in the story:
"I'm worried about this current government but we must release Mandela because he has worked hard for us," said 71-year-old Beatrice Mathsqi, attending another prayer service in Mqhekezweni, where Mr. Mandela lived after Qunu.
But what was the name of the church where she attended the prayer service? Am I wrong to want less vague identification of the houses of worship featured?
Contrast the story by the Journal — an exceptional newspaper that I praise way more often than I criticize — with the prayer day story published by the Washington Post: