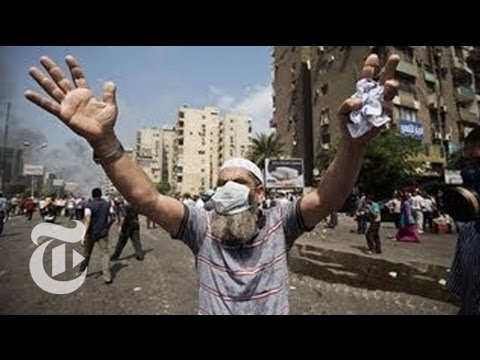 The bloodshed in Egypt continues and, to be quite frank about it, it's hard to know what to write about most of the mainstream news coverage. This is especially true if your primary goal is to understand the role that religion is playing in these hellish events.
Through it all, I have been asking the following question:
Is it possible, in a land in which the majority of voters hunger for Islamic law, to defend the rights of religious minorities and secular liberals without the help of a military that is willing to oppress and jail Islamists?
In other words, most Egyptians want some kind of Islamic state — while the military leaders desire to keep leading a state that offers a more secular approach to Islam. In the coverage you are reading, notice how often the Muslim Brotherhood leaders proclaim that they are trying to prevent Egypt from turning into Syria? What is wrong with Syria, in the view of Islamists?
Meanwhile, a tragic equation is returning to Egyptian life, one that is seen in every generation.
Bluntly stated, that equation goes something like this: Military police attack Islamists, which inspires renewed Islamist attacks on churches and other symbols of religious minority life — safe and familiar scapegoats.
You see, the key fighting is between two large Muslim camps — the Islamists and the old guard in the military. In most Western media reports this is called "sectarian violence" or some variation on this term. This is something like saying that the black churches that burned during the U.S. civil rights era burned because of "sectarian violence."
See, for example, the top of a new Los Angeles Times report:
CAIRO – Deadly clashes and sectarian tensions spread across Egypt on Wednesday after security forces stormed two Cairo sit-ins, killing scores of supporters of deposed Islamist President Mohamed Morsi.

The interim government declared a state of emergency as battles between Morsi loyalists and police erupted in Cairo, Alexandria, Aswan and in smaller towns and villages. Public buildings were set ablaze and Egyptian media reported churches were attacked in a number of provinces as Islamists blamed Christians for backing the army.

The government, appointed last month after a coup overthrew Morsi and his Muslim Brotherhood movement, accused Islamists of instigating bloodshed by shooting at police. The Brotherhood said police fired live ammunition at peaceful protesters, who fled in panic down streets and alleys engulfed in tear gas and scattered with bullet casings.
Why attack churches if the enemy is the secular military?