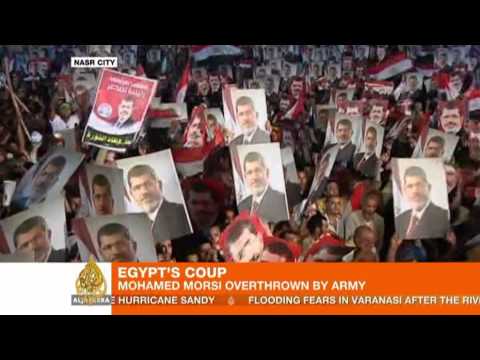 A few journalistic thoughts while I continue to watch the waves of news coverage rolling in from Egypt:
* Over the past decade or two, I have attended a number of conferences and seminars with scholars and mainstream journalists — Christians and Muslims — who work in Islamic cultures. Most of our conversations have centered on freedom of the press, but it's hard to talk about freedom of expression in one part of life without getting into others, such as the protection of religious minorities.
Here is how I would sum up the main point I have heard from these journalists over the years: In the end, it doesn't matter what your constitution says about your rights if the police will not step in and stop rioters from killing people and burning either newsrooms or religious sanctuaries. Take your pick.
* Until the Pew pollsters come up with new data, I will continue to point GetReligion readers toward those 2011 Pew Research Center numbers indicating, among other things (care of one of my Scripps Howard columns):
"Egyptians hold diverse views about religion. … About six-in-ten (62%) think laws should strictly follow the teachings of the Quran. However, only 31% of Egyptian Muslims say they sympathize with Islamic fundamentalists, while nearly the same number (30%) say they sympathize with those who disagree with the fundamentalists, and 26% have mixed views on this question."

Meanwhile, on two other crucial questions: "Relatively few (39%) give high priority to women having the same rights as men. … Overall, just 36% think it is very important that Coptic Christians and other religious minorities are able to freely practice their religions."

So while only 31 percent sympathize with "fundamentalist" Muslims, 60-plus percent decline to give high priority to equal rights for women and 62 percent believe Egypt's laws should STRICTLY follow the Quran.
* Why do those numbers matter so much? When you look at what Egyptians say in polls and at the ballot box, it's pretty clear that — when it comes to desires for an Islamic state of some kind — the military leaders (religious views never stated) just acted against the will of a majority of Egyptians. However, they may have acted in the economic interests of the nation by favoring the more tolerant views of the more secular and moderate urban elites. Think tourism. Think international ties.
We are back to an old, old question: Is it possible, in a land in which the majority of voters hunger for Islamic law, to defend the rights of religious minorities and secular liberals without the help of a military that is willing to oppress and jail Islamists? Think about that as you watch the unfolding campaign against President Mohamed Morsi and his followers.
* This leads me to note that, in the early coverage of the coup, The Los Angeles Times — a newspaper I have lashed on a regular basis lately for weak coverage in the Middle East — had the best short summary of key religious elements of the unfolding events. Want to see that?