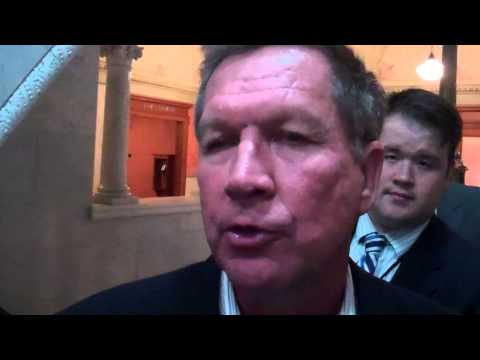 In a rapidly changing media environment, news organizations must learn to do more with less.
For example, I can't imagine Reuters making more of a splash with less actual substance than it does with this story:
Republican battles over Medicaid turn to God and morality
I love a meaty piece of journalism, and if it involves politics and religion, even better. In this case, the headline grabbed my attention, and the lede whet my appetite for the rest of the story:
Ohio's Republican governor, John Kasich, is no fan of President Barack Obama's health reform law. But he has become an unlikely proponent of one element of Obamacare — expansion of Medicaid healthcare coverage for the poor — and he has a warning for his fellow party members about the moral consequences of blocking it.

"When you die and get to the meeting with St. Peter, he's probably not going to ask you much about what you did about keeping government small, but he's going to ask you what you did for the poor. You'd better have a good answer," Kasich, a Christian conservative, says he told one Ohio lawmaker last week.

"I can't go any harder than that. I've got nothing left."

Most Republicans oppose Obama's Patient Protection and Affordable Care Act as a costly, ineffective and unnecessary expansion of government. But some Republican governors, like Arizona's Jan Brewer and Michigan's Rick Snyder, have broken ranks to embrace the law's Medicaid expansion as a practical way to help the poor while infusing their state budgets with billions of dollars in federal funding to pay for it.
If I'm the editor, here's what I expect the reporter to provide in the rest of the story:
A. Actual evidence to back up the headline claim that Republican battles over Medicaid are turning to God and morality.
B. Biblical insight to help readers understand the reference to Peter and "what you did for the poor."
C. Context concerning Kasich's faith and the role that it plays in his politics.
How'd Reuters do on those three points?