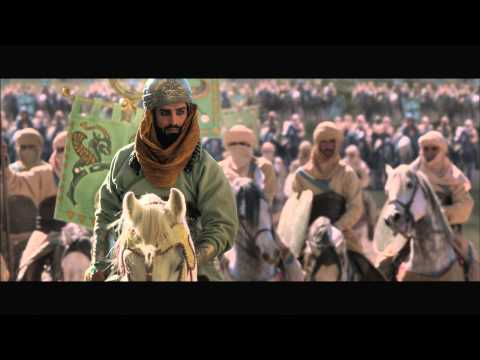 This is one of those GetReligion follow-up posts where we basically say, "See, was that so hard?"
Back in December, I raised a few questions about media coverage of "The Bible," the epic miniseries that debuted Sunday night on the History Channel.
In reading an in-depth feature by CNN Belief Blog co-editor Eric Marrapodi over the weekend, I was pleased to see my questions answered. Obviously, Marripodi pays close attention to the excellent insight at GetReligion. Or maybe he's just good at his job …
Kidding aside, let's start at the top of the CNN piece:
(CNN) - Mark Burnett is the king of reality television. His shows and spinoffs command hours of prime-time television real estate. The seal of his production company One Three Media appears at the end of "Survivor," "The Voice," "The Apprentice," "Shark Tank," "The Job" and "Are You Smarter than a Fifth Grader?"

He will tell you each show was No. 1 in the time slot. He will tell you he will take on all comers in his bare-knuckle, ratings-driven world and beat them. He will tell you on any given day he has 150 video-editing systems churning through edits on his dossier, which spans the three major broadcast networks.

But if you suggest he may not have the chops to take on a massive scripted dramatic presentation of the Bible as a 10-hour miniseries, his eyes will tell you he wants to throttle you.

My bad.

Burnett and wife, Roma Downey, have been barnstorming the country like roving preachers on horseback trying to evangelize the West. Their gospel is spreading the news of "The Bible" - their ambitious project that aims to tell the story of the Bible in 10 installments. It begins its weeklong premiere on the History Channel Sunday night.
My previous post complained about the lack of specific details concerning Burnett's faith background and the motivation for the project.
Enter Marrapodi:
Both Downey and Burnett were raised Catholic, Burnett in England and Downey in Ireland. They still regularly attend Mass in Los Angeles. Growing up, both watched the classic Biblical films that the Hollywood of yesteryear churned out, like "The Ten Commandments" and "The Greatest Story Ever Told."
Wait, there's more: